INFO
Item Reviewed
Surface: Lost Tales Collector's Edition
July 3, 2016
RELEASE DATE
June 17, 2016
FEATURES
Widescreen Support
Interactive Jump-Map
Voice Overs
3 Difficulties + Custom Mode
Diary
Cheshire Cat Helper
COLLECTORS EDITION
Exclusive Bonus Chapter
Integrated Strategy Guide
Wallpapers & Concept Art
Soundtracks & Screensavers
Achievements & Collectibles
Replayable HOs & Puzzles
What would you if one day you wake up and discover that you are actually a fairy tale princess? In this newest Surface game, Cindy Allen learns that she is actually Cinderella in the fairy tale world, an alternate world that really exists. Help Cindy finds the scattered pages of The Book of Fairy Tales and try to maintain the balance between the real world and the fairy tale world.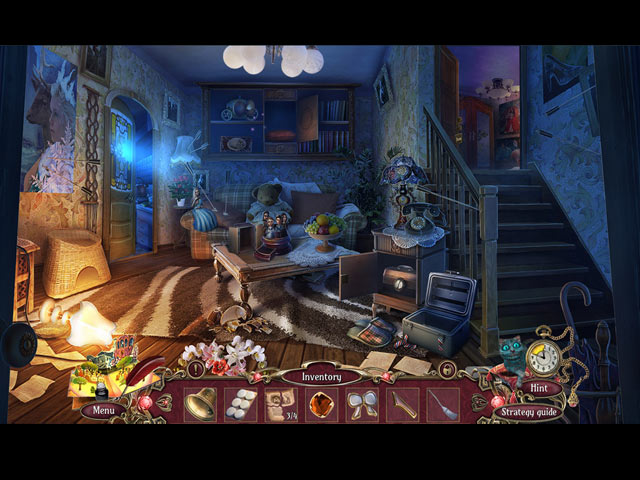 Surface games are usually well-known for their intense plots and supernatural themes. Unlike its more suspenseful predecessors, Surface: Lost Tales is quite light-hearted. It is a unarguable that the fairy tales world in Lost Tales is imaginative and very well-crafted. There you get to fulfill many of your childhood fantasies through much-admired characters and dreamy settings.
The presentation of the game is also wonderful. The graphics are detailed and gorgeous, both in the real world and in the fairy tale world. We also found the animations and the special effects to be very professional and polished. Moreover, Elephant rarely disappoints when it comes to the sounds. The soundtracks in Lost Tales work well with the events in the game and the voice-overs are character-appropriate.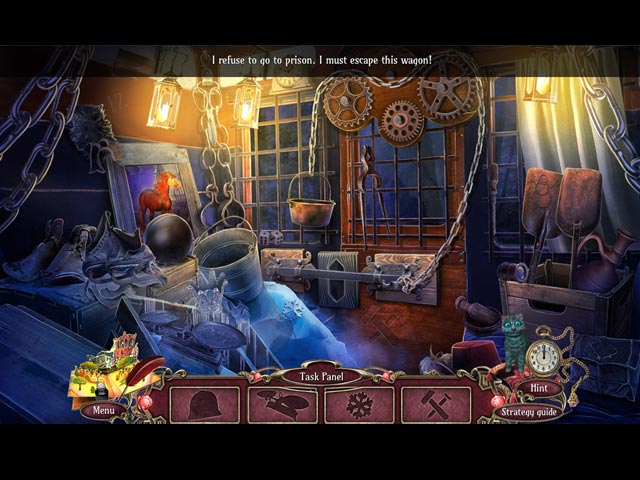 What troubles us the most about Surface: Lost Tales is its 'cute factor'. Lost Tales seems like a better fit for the developer's discontinued Unfinished Tales series instead of the normally-serious Surface series. The random connections between different fairy tale storylines and the Cheshire Cat helper add to the game's childish feeling.
Regardless, Surface: Lost Tales is an entertaining game. While the gameplay is quite predictable, it is smooth and keeps us busy at all times. Further, hidden object scenes are also very neat. The difficulty is just right and the variety is impressive. The puzzles might be less creative and engaging, but they do integrate well with the storyline.
Nonsense aside, we thoroughly enjoyed the four hours of the main game, as well as the one-hour bonus chapter. The Collector's Edition also offers a strategy guide, wallpapers, screensavers, concept art, soundtracks, achievements, collectibles, replayable hidden object scenes and replayable puzzles.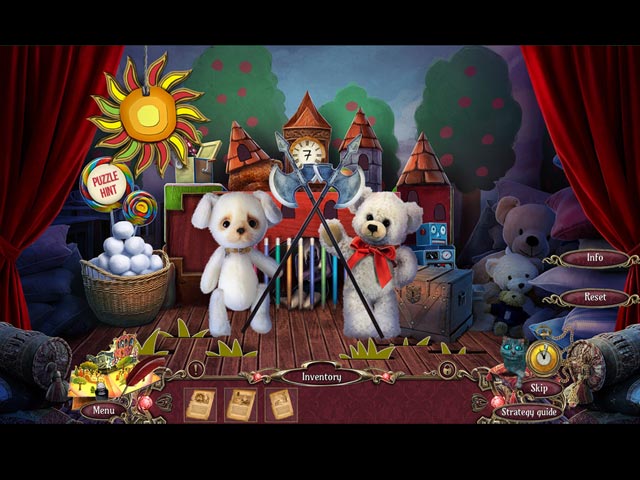 Christmas Stories- The Christmas Tree Forest will engage you in the unforgettable world of Haunted Hotel and put your skills to the test in thrilling hidden-object puzzles, fascinating locations, and uncovering the hotel's mystery that is robbing people of their years of life before it's too late. Will you be able to solve the puzzles […]
Solve challenging riddles, travel to odd locations, and uncover the secrets of the magical Halloween animals. Will you be able to solve Halloween Stories: The Neglected Dead's puzzles? You have a fantastic opportunity to learn about the surprises that the three world locations have in store for you. Neglected, a great puzzle adventure game from […]
In this detective adventure game from Elephant Games LLC, which was released on March 4, 2021, you can hunt for hidden things and solve puzzles and brain teasers.Your mission is to find unusual stuff in order to halt the murder. Can you solve the "Strange Investigations: Becoming" criminal case? Explore crime scenes, stop the perpetrator, […]