INFO
Item Reviewed
Spirit of Revenge: Florry's Well Collector's Edition
July 14, 2016
RELEASE DATE
June 26, 2016
FEATURES
Widescreen Support
Interactive Jump-Map
Voice Overs
3 Difficulties + Custom Mode
Diary
Helper
COLLECTORS EDITION
Exclusive Bonus Chapter
Integrated Strategy Guide
Wallpapers & Concept Art
Soundtracks
Collectibles
A girl has been attacked by the once harmless spirit, Florry inside the famous Red Dragon Pub. Now that the reputation of the pub has been destroyed, can you help the owner of the pub, James Barton, bring customers back to the pub and settle this vengeful spirit once and for all?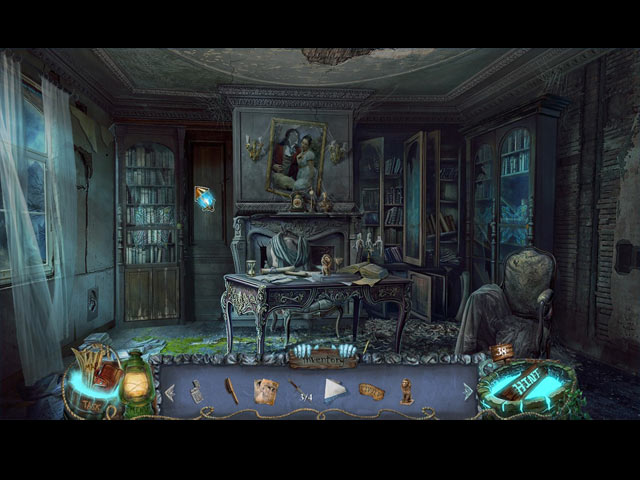 We were never a hardcore fan of the Spirit of Revenge series, but we did enjoy the past three offerings. Florry's Well, however, comes with several issues. Firstly, the game has an extremely mundane, repetitive plot. Another spirit let loose? In fact, the backstory in this game didn't even manage to excite us.
Secondly, the production in Spirit of Revenge: Florry's Well is far from impressive. The previous Spirit of Revenge games all featured high-quality graphics and top-notch artwork. In contrast, the visuals in this sequel – while well-designed – are very rough. Many times the graphics look almost unfinished, and at times, childish. An adventure game about a spirit taking her revenge shouldn't look like it was made for kids, should it? Nonetheless, the soundtracks are pleasant and the voice-overs fit well with the characters in the game.
Spirit of Revenge: Florry's Well is actually a nicely made game and the four hours of gameplay was rather enjoyable for us, given the dull storyline. The game focuses more on the puzzles, instead of the hidden object scenes. Unfortunately, the puzzles are mostly ridiculously easy and can be solved without much planning. The hidden object scenes are better though; appropriately creative and challenging.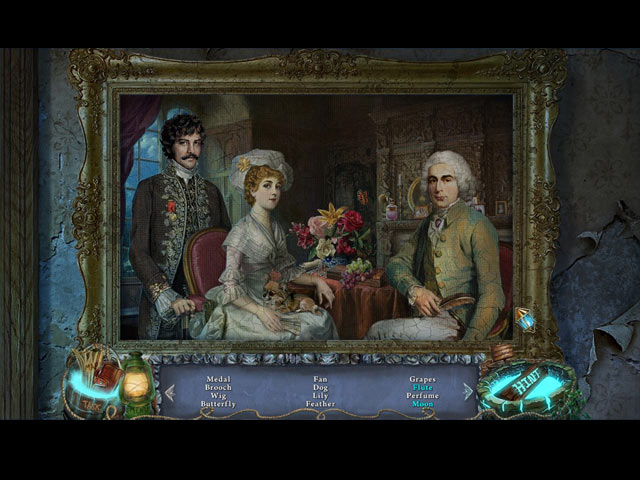 The adventure part of the game is straightforward enough, but any chance of it being entertaining is ruined by the game's clunky interface. The inventory bar with animated skeleton hands might look great, but it becomes very distracting over time. In many instances, the interface is also very slow to respond to player's interactions.
The most interesting part of the game is perhaps, our helper. Oscar Quincy is a ghost who frequents the pub and is willing to help, he also happens to be a drunk. As unappealing as that sounds like, our intoxicated helper is actually pretty hilarious. He is the game's saving grace, making the game much more likable.
On the bells and whistles side, Spirit of Revenge: Florry's Well also fails. Apart from the average bonus chapter, the Collector's Edition only comes with wallpapers, soundtracks, concept art, a strategy guide and collectibles – not even achievements!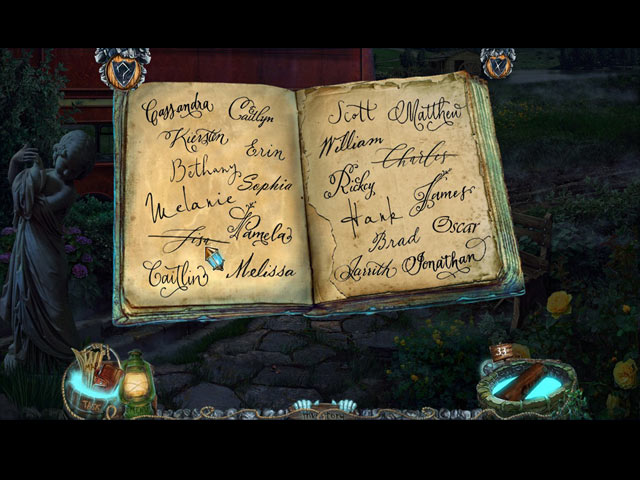 Elephant Games is slowly, but surely building the Paranormal Files series to become another one of their flagship franchises. In this latest installment, follow the now-famous Rick Rogers as he is welcomed into a new social circle of paranormal friends. But his hopes for a stable period in his life comes crashing down when he […]
This game was previously titled Mystery Tales: Dead Bride. Your niece Heather Neville's fiancé mysteriously collapsed and remained unconscious at the wedding rehearsal. As an experienced paranormal investigator, this case seems to be right up your alley! Travel to land as far as the Underworld to learn the truth about a vindictive spirit that tried […]
Over the years, the Jewel Match franchise has gotten adept (and extremely efficient) at churning out new sequels, both in with its many Match 3 installments and its themed solitaire spin-offs. Jewel Match Twilight 3 is the third Halloween-themed game for the franchise's Match 3 arm – while it might be several months out of […]