INFO
Item Reviewed
Dark Dimensions: Blade Master Collector's Edition
July 6, 2016
RELEASE DATE
June 19, 2016
DEVELOPER
Daily Magic Productions
FEATURES
Widescreen Support
Interactive Jump-Map
Voice Overs
3 Difficulties + Custom Mode
Diary
Knife Casket
COLLECTORS EDITION
Exclusive Bonus Chapter
Integrated Strategy Guide
Wallpapers & Concept Art
Soundtracks & Collectibles
Developer's Diary
You and your husband decided to stop for a show from the famous Blade Master for your one year anniversary. But what started out to be a celebratory evening quickly turned into a tragedy when a volunteer was struck by a knife on stage and the Blade Master threatened to consume the whole town in the Dark Dimensions. Can you save New Auburn from his evil plans?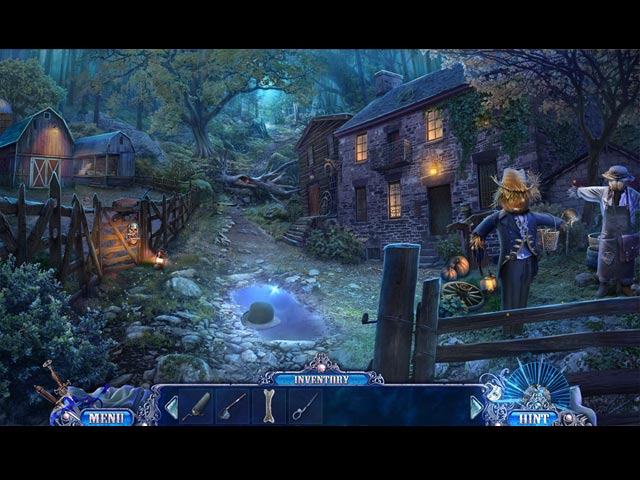 Dark Dimensions was once a unique series. The first three installments were thrilling and creepy, just as their titles promised. However, all of the sequels after that turned the series into just another dark fantasy HOPA series, and we certainly already have plenty of that in the market. Despite its fairly interesting plot, Blade Master faces this same problem.
Blade Master blasts off with an exciting sequence, featuring knife-throwing and actual violence. Violence is definitely not we usually see in casual games, so we are kind of glad to see Daily Magic taking the risks and freshen up the genre. Anyhow, it is difficult to disregard the fact that given the insane number of instances where knives are thrown right at the heroine, she manages to miraculously dodge them every single time.
Regarding the production, Dark Dimensions: Blade Master is nothing short of impressive. The graphics are absolutely stunning – appropriately dark and gorgeously-colored. The soundtracks did a great job in building the tension during action sequences. In contrast, we found the voice-overs to be slightly awkward at times.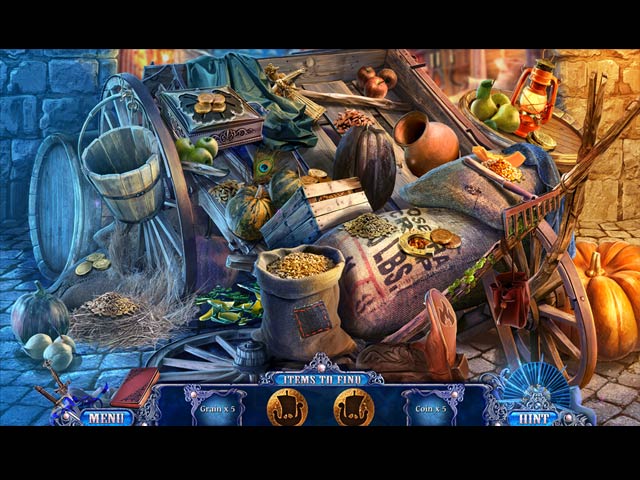 If you have ever played any one of the games from this developer before, Dark Dimensions: Blade Master will be pretty predictable. The game doesn't necessarily break away from the typical HOPA formula and that makes the game a no-brainer for advanced players. This is not to say that the game is not well-made, because it is. The adventure portion is polished, while the hidden object scenes are entertaining and the puzzles are quite clever – if not too easy. Moreover, the game comes with a Knife Casket, which at first seems like a really cool feature, but turns out to be just another dull gimmick.
Besides, Dark Dimensions: Blade Master is just a very short game. The main game took us just a little over three hours to complete, and the bonus chapter took us another 40 minutes – on the easiest mode of difficulty. The Collector's Edition includes a strategy guide, a developer's diary, soundtracks, wallpapers, concept art and hard-to-find collectibles.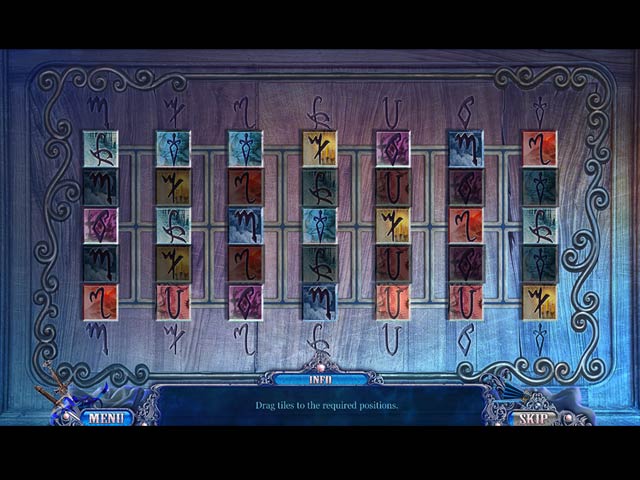 Santa was on his way to a tropical island to iver Christmas gifts when a violent storm knocked him out of the sky. As a demigod with fire magic, you are the only one who can locate Santa and rescue him. However, things might not be as easy as expected when you have to face […]
Following last year's Yuletide Legends: The Brothers Clause, Daily Magic Productions brings back the holiday series with a new installment. Can you the Christmas island and save Santa from the evil force? Screenshots taken by Jan Thomas
Dana and Rick explored an abandoned house on Maple Street when they were just little kids, and their lives were forever changed. Flash forward to today, Dana suddenly collapsed one day after work and in her coma, signaled to you to go back to take care of some unfinished business at that old house. Can […]