INFO
Item Reviewed
Cursed Cases: Murder at the Maybard Estate Collector's Edition
July 30, 2016
RELEASE DATE
July 10, 2016
DEVELOPER
Daily Magic Productions
FEATURES
Widescreen Support
Interactive Jump-Map
Voice Overs
3 Difficulties + Custom Mode
Hidden Objects Vs. Match-3
Evidence Board
Aura & Forensics Kit
COLLECTORS EDITION
Exclusive Bonus Chapter
Integrated Strategy Guide
Wallpapers & Concept Art
Soundtracks & Match-3
Achievement & Collectibles
It is finally time for Daily Magic Productions to take a break from releasing sequels to their three staple franchises and comes up with a new concept. Cursed Cases: Murder at the Maybard Estate is a supernatural detective game that tells an intriguing story about the murder of Emmett Maybard. While the killer is still on the loose, can you protect the rest of the Maybard family using your special abilities?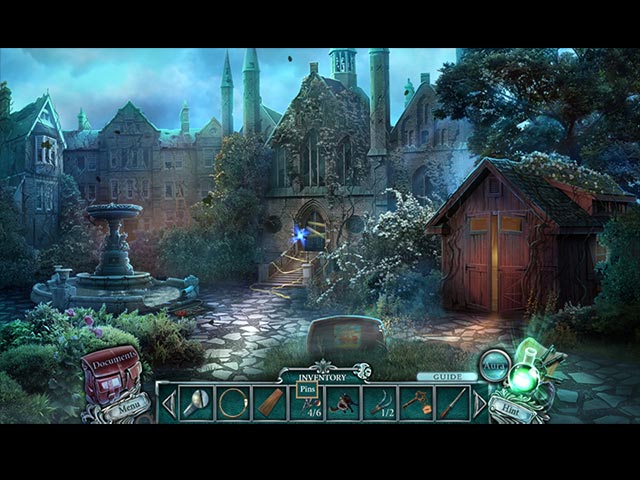 Cursed Cases: Murder at the Maybard Estate is a game full of gimmicks. As a detective with supernatural powers, you have the ability to see past events as well as interact with those who have passed. From time to time, you are required to use the Aura monocle to demonstrate this psychic ability of yours. Although the premise is somewhat interesting, it is poorly executed. Randomly clicking on a scene hoping to find clues related to the murder is an extremely tedious task, and we got bored of it only the second time around. Moreover, you are also equipped with a Forensics Kit, which is basically only allows you to collect fingerprints present in the scene – another dull, repetitive task.
The main problem with these two gimmicks is that they add nothing to the challenge of the game. Cursed Cases: Murder at the Maybard Estate remains a ridiculously easy game. Fans of the HOPA genre will have no trouble navigating the game from start to finish. The hidden object scenes offer very little variety and the puzzles are equally straightforward.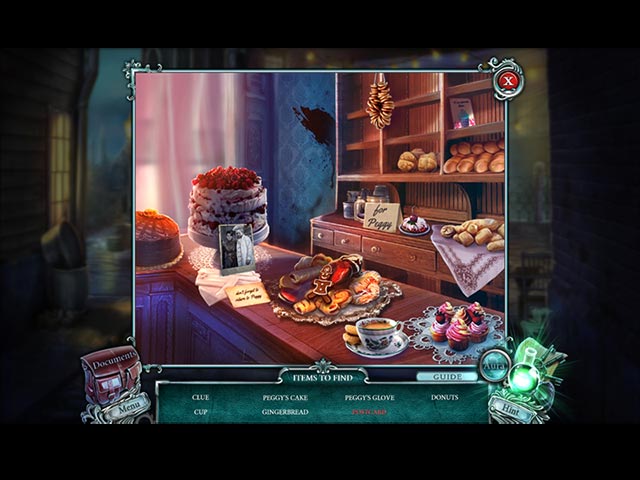 Despite the disappointingly lackluster gameplay, Cursed Cases: Murder at the Maybard Estate features high-quality production. The visuals, especially the lighting and the colors, are very impressive. The musical scores are suitably epic and the voice-overs are pretty decent. Still, the production does not come without a flaw. We often found the character's animations to be distracting and awkward, almost comical at times.
Cursed Cases: Murder at the Maybard Estate has an average length of around four hours for the main game, and another 50 minutes for the bonus chapter. Other Collector Edition's extras include a strategy guide, Match 3 levels, achievements, collectibles, wallpapers, concept art and soundtracks.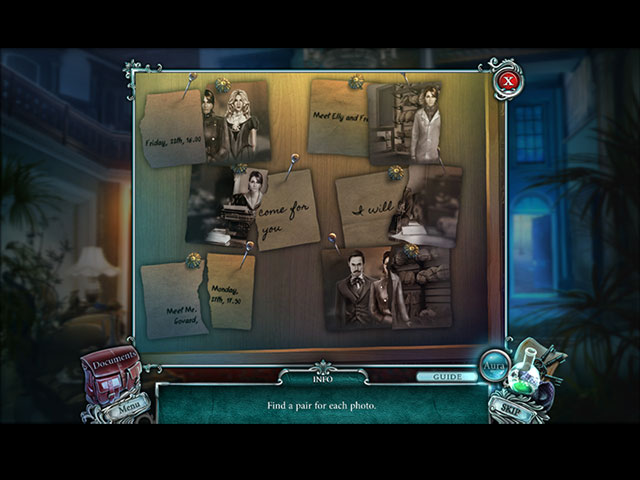 There are currently no other games in the series.
Santa was on his way to a tropical island to iver Christmas gifts when a violent storm knocked him out of the sky. As a demigod with fire magic, you are the only one who can locate Santa and rescue him. However, things might not be as easy as expected when you have to face […]
Following last year's Yuletide Legends: The Brothers Clause, Daily Magic Productions brings back the holiday series with a new installment. Can you the Christmas island and save Santa from the evil force? Screenshots taken by Jan Thomas
Dana and Rick explored an abandoned house on Maple Street when they were just little kids, and their lives were forever changed. Flash forward to today, Dana suddenly collapsed one day after work and in her coma, signaled to you to go back to take care of some unfinished business at that old house. Can […]