INFO
Item Reviewed
Weather Lord: Legendary Hero! Collector's Edition
June 20, 2016
DEVELOPER
Alawar Games
Yustas Games Studios
FEATURES
Widescreen Support
Untimed Mode
Power-Ups & Artifacts
COLLECTORS EDITION
15 EXCLUSIVE Levels
Integrated Strategy Guide
Wallpapers & Concept Art
Soundtracks & Cutscenes
Achievements
Biographies & Jigsaw
In this sixth Weather Lord game, a strange portal has sucked the Weather Lord's wife into oblivion. To rescue your beloved, you need to summon the Gods of Olympus and ask for their help with rebuilding the roads and clearing the blocked paths.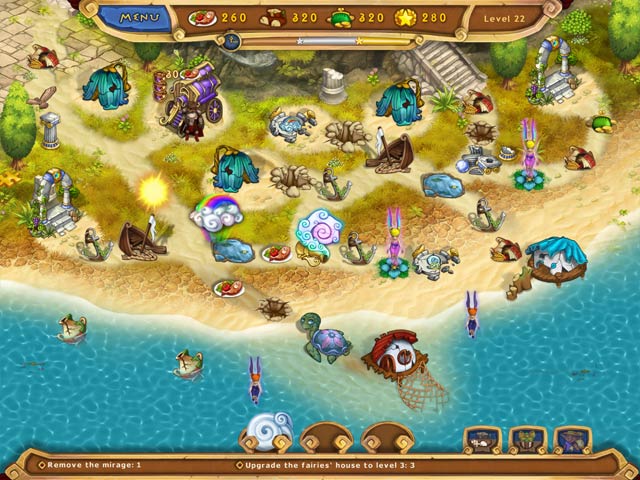 For all the builder fans, Weather Lord: Legendary Hero! is just like any other Weather Lord games, but worse. The main problem with this installment in the usually-great series is its slow pace. There is an overwhelming amount of back-and-forth walking because each time your worker completes a task, he needs to walk back to the base to store the resources. Although this is quite common in other builder games, it certainly doesn't help that the workers in this game move at an awfully slow speed and the zig-zag paths further slow down the pace.
Not only did we have to stay patient and deal with the slow-walking workers, Legendary Hero! is fairly boring as well. Apart from the abilities to control the weather, that we had experienced before in the previous installments, Legendary Hero! brings nothing new to the table. Further, seasoned players will most likely find this game to be considerably easy to master, even in the later levels.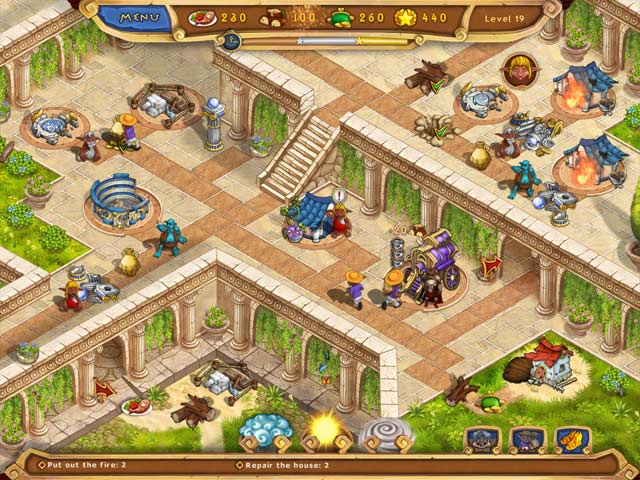 Still, every coin has two sides and not everything in Weather Lord: Legendary Hero! is flawed. Firstly, Legendary Hero! is a beautifully-designed game. The graphics are incredibly attractive and the cartoonish artwork doesn't feel out of place. Besides, the soundtracks are well-composed and match well with the urgency of the game.
Collector's Edition purchasers will also be very happy with the bonuses in Weather Lord: Legendary Hero! Unlike most Time Management games, this game featured a bunch of extras; wallpapers, a step-by-step strategy guide, cutscenes, biographies, achievements, a jigsaw puzzle, soundtracks and 15 bonus levels.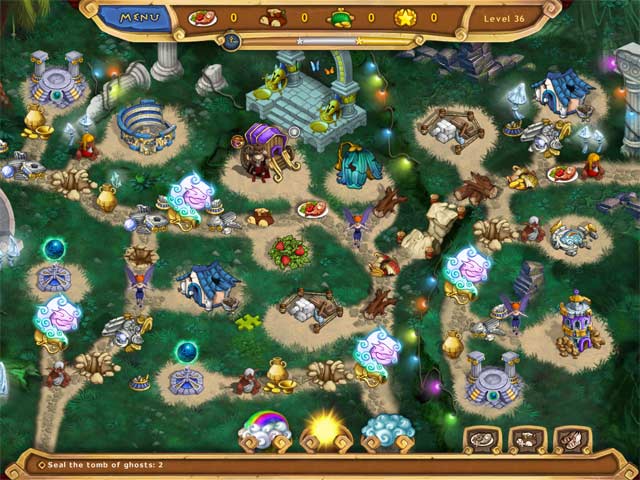 Over the years, the New Yankee series has gained quite a reputation among Time Management fans and built itself a loyal group of players. In this ninth installment, the series still has many tricks up its sleeves. When an evil spell bo plans to defeat the King and Queen and conquer Camelot, it is up […]
Claire always aspires to be a famous master chef, and her dream has a chance of becoming true this time. Join Claire on her cross-country adventure as she opens food trucks, serving icious dishes to the masses. Can you help her survive the chaos of running restaurants in Claire's Cruisin' Cafe? Is 2020 the resurgence […]
Join Ashley and Scott as they co their way across cuisines with the dream of launching their own successful eatery. GameOn Production presents a brand-new Time Management game sets in the world of food and icacy! Baking Bustle joins GameOn Production's growing portfolio of Time Management games, which consists of quality hits like Rescue Team […]