INFO
Item Reviewed
The Keeper of Antiques: The Revived Book Collector's Edition
June 26, 2016
RELEASE DATE
June 10, 2016
FEATURES
Widescreen Support
Interactive Jump-Map
Voice Overs
3 Difficulties + Custom Mode
Fire Salamander Helper
COLLECTORS EDITION
Exclusive Bonus Chapter
Integrated Strategy Guide
Wallpapers & Concept Art
Soundtracks & Screensavers
Achievement & Collectibles
Replayable HOs & Puzzles
After a few days with no contact from her uncle, Alexandra decided to pay him a visit at his Antique Shop. Not only that Uncle Paul couldn't be found in the shop, a thief has also stolen a book from the shop. After a little snooping around, you found out that Uncle Paul went into a mysterious portal and the stolen book is your only gateway to that world. Can you retrieve back the book and save your uncle?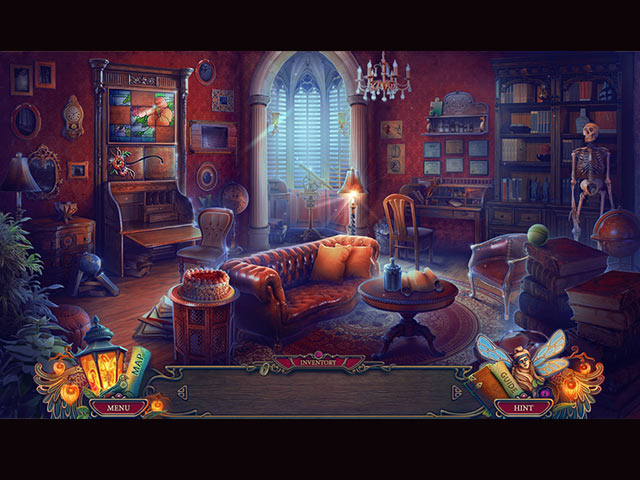 Well, another relative has been sucked into the portal? Just when we thought how cliché the plot was, The Keeper of Antiques surprised us with its creativity. At its core, The Keeper of Antiques: The Revived Book is not much different from other fantasy, portal-travelling HOPAs. But the game delivers the story in such an interesting way, with just an appropriate number of twists to really stand out from the crowd.
The Keeper of Antiques: The Revived Book begins rather slowly, but picks up its pace when our character enters the portal into the fantasy world. The portal world in this game is incredibly-executed – each location is completed with fascinating animations, cool on-scene interactions and lots of eye-catching things to look at. It also helps that The Keeper of Antiques has such amazing graphics and special effects.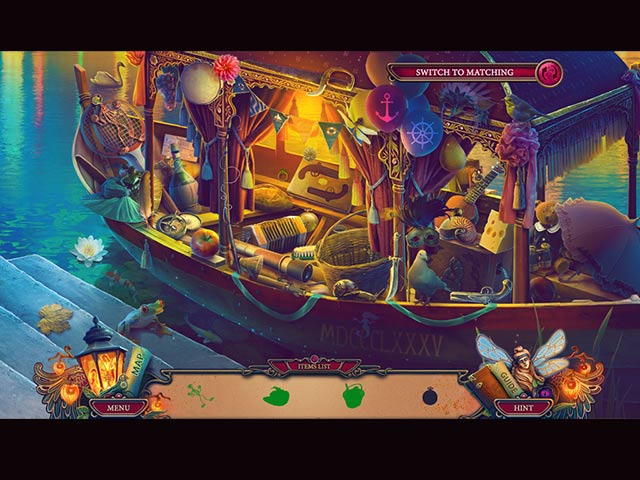 Gameplay wise, The Keeper of Antiques: The Revived Book perfectly balances hidden object scenes and puzzles. The hidden object scenes are often innovative and can be a little tricky, which is a breath of fresh air. On the other hand, the puzzles are mostly straightforward and simple, although they usually go along well with the plot. As for the adventure part of the game, it is actually fairly smart. The game requires you to perform some unconventional, well-designed tasks.
It took us nearly 4.5 hours to complete the main game of The Keeper of Antiques: The Revived Book, under the easiest difficulty mode. The bonus chapter, which is equally wonderful, took us another hour. The Collector's Edition also comes ready with wallpapers, concept art, soundtracks, screensavers, achievements, collectibles, replayable puzzles and replayable hidden object scenes.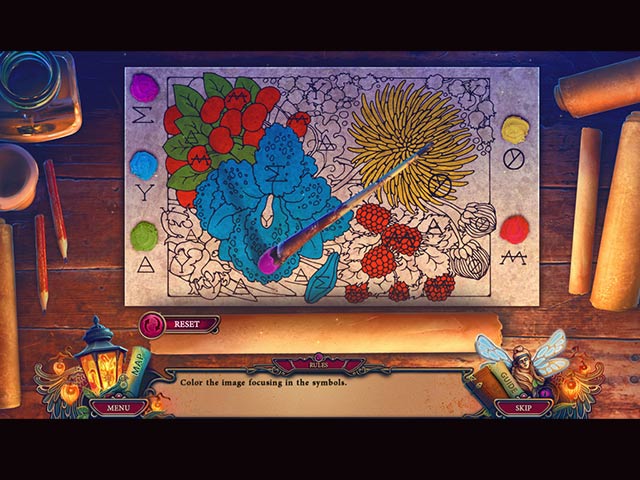 Witches' Legacy continues the successful franchise with its twelfth installment, Secret Enemy. Not long after the Ancient Once was resurrected in the previous game, evil monsters have kicked off their attack on the Earth. But these foul creatures are not the power witch's only foe, as the Witch Hunters are also out tracking down witches […]
Earth is currently swarmed with monsters and evil entities when the Witch Hunters decided to take advantage of this opportunity and attack the witches. Can you keep the Earth as well as your own coven safe from these external forces? Screenshots taken by Jan Thomas
It was the night right after the ceremony in which Fear For Sale magazine won an award and you just arrived home when you got an urgent call from your boss – creepy dolls are attacking the Fear For Sale headquarter! As a skilled investigative journalist, do you have what it takes to solve yet […]