INFO
Item Reviewed
Midnight Calling: Jeronimo Collector's Edition
June 28, 2016
RELEASE DATE
June 12, 2016
FEATURES
Widescreen Support
Interactive Jump-Map
Voice Overs
3 Difficulties + Custom Mode
Diary
Bird Helper
COLLECTORS EDITION
Exclusive Bonus Chapter
Integrated Strategy Guide
Wallpapers & Concept Art
Soundtracks & Screensavers
Achievement & Collectibles
Forest's Edge
The respected Jeronimo was once a renowned thief, but has now retired and turned an ordinary innkeeper. Follow Jeronimo's as he tells a tale from his good old days to a traveler. Can he survive the dangerous forest in seek for a cure for his dying sister?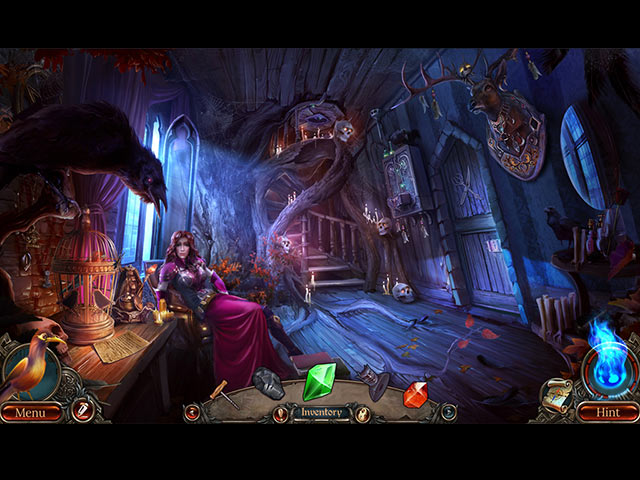 Despite belonging to the same series as Midnight Calling: Anabel, Jeronimo plays more like standalone game. The storyline in this sequel is completely unrelated to the one in Anabel, which is slightly disappointing considering how much better the one in Anabel was. In terms of originality, Midnight Calling: Jeronimo fails miserably. The story is uninspiring and boring and the gameplay is not much better.
Secondly, we are not sure what Midnight Calling: Jeronimo is trying to be. On one hand, the graphics in the game are quite dark and the mood is often suspenseful, suggesting a creepy tone. On the other hand, many fantasy creatures in the game are overly-cute, and even our Bird helper appears non-threatening – they would fit right into a childish fantasy game. As a result, the game didn't manage to evoke any emotions out of us, making it even more dull.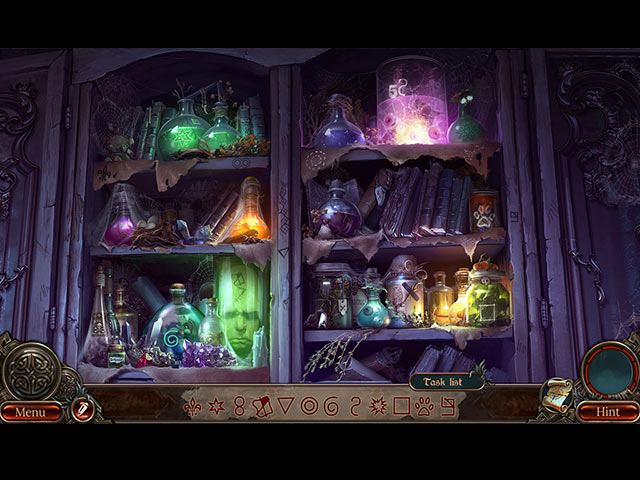 In addition, Midnight Calling: Jeronimo is an extremely straightforward game. The adventure portion of the game is far from tricky, with the same-old tasks to solve and predictable story development. The hidden object scenes are easy as well, but at least they did try to be interesting by involving different object-searching styles. As for the puzzles, the large majority of them is standard and again, easy.
Nonetheless, Midnight Calling: Jeronimo is not all bad. Most of the times, the visuals are quite stunning, although we have seen better from this developer. The cutscenes could use a bit more sophistication and the locations could be a little more unique-looking. The only aspect which is nearly perfect in this game is the audio. We feel like the soundtracks suit the situation in the game well and the voice-overs are professional and easy to follow.
Midnight Calling: Jeronimo has a standard length of four hours, and the bonus chapter added another hour or so. The Collector's Edition also includes wallpapers, concept art, soundtracks, screensavers, achievements, a secret room, collectibles and the Forest Edge, a dedicated area for you to spend your collectible coins in.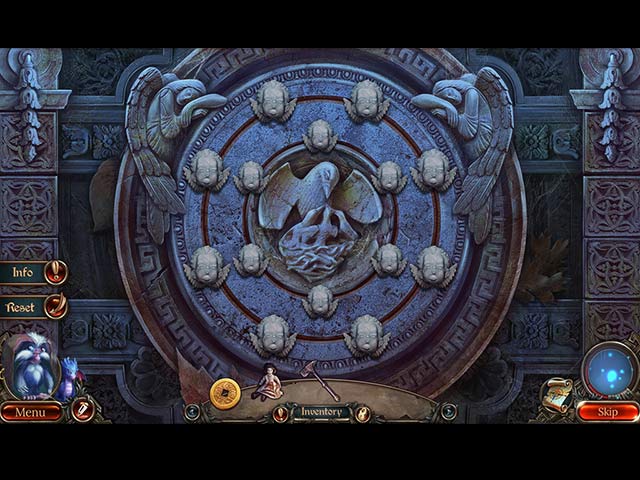 Christmas Stories- The Christmas Tree Forest will engage you in the unforgettable world of Haunted Hotel and put your skills to the test in thrilling hidden-object puzzles, fascinating locations, and uncovering the hotel's mystery that is robbing people of their years of life before it's too late. Will you be able to solve the puzzles […]
Solve challenging riddles, travel to odd locations, and uncover the secrets of the magical Halloween animals. Will you be able to solve Halloween Stories: The Neglected Dead's puzzles? You have a fantastic opportunity to learn about the surprises that the three world locations have in store for you. Neglected, a great puzzle adventure game from […]
In this detective adventure game from Elephant Games LLC, which was released on March 4, 2021, you can hunt for hidden things and solve puzzles and brain teasers.Your mission is to find unusual stuff in order to halt the murder. Can you solve the "Strange Investigations: Becoming" criminal case? Explore crime scenes, stop the perpetrator, […]