INFO
Item Reviewed
Grim Facade: Monster in Disguise Collector's Edition
June 6, 2016
DEVELOPER
ERS Game Studios
FEATURES
Widescreen Support
Interactive Jump-Map
Voice Overs
3 Difficulties + Custom Mode
Magic Orb
COLLECTORS EDITION
Exclusive Bonus Chapter
Integrated Strategy Guide
Wallpapers & Screensavers
Soundtracks & Cutscenes
Concept Art
Achievements & Collectibles
Replayable HOs & Puzzles
Your first day as a detective is going to be tough! Bloody Stanley has been roaming the town and murdering people, and the police claimed that they have caught this cold-blooded criminal. However, there is a speculation that they have caught the wrong guy. Is the city safe from the serial murderer or is he still out and about on the streets?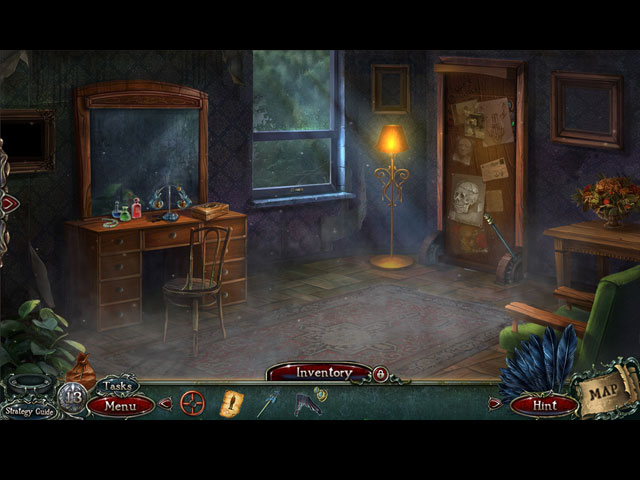 While the storyline in Grim Facade: Monster in Disguise is definitely not new, a bit overused even, it balances between a suspenseful detective thriller and a paranormal investigation perfectly. The game also features just the right amount violence and gore to keep us on our toes, at the same time, not being too disturbing.
We also feel like the visuals have also improved in this installment of the long-running Grim Facade. Although the locations are not particularly creative in terms of the design, they all look really great. The visual effects were used effectively to set the mood and build suspense, and all the elements in each scene were very well-drawn. Further, the cutscenes look unexpectedly spectacular in this sequel – kudos to the art team at ERS! On the other hand, the audio was not that impressive. We found the voice-overs to be a tad cheesy and over-the-top, and the soundtracks to be quite dull.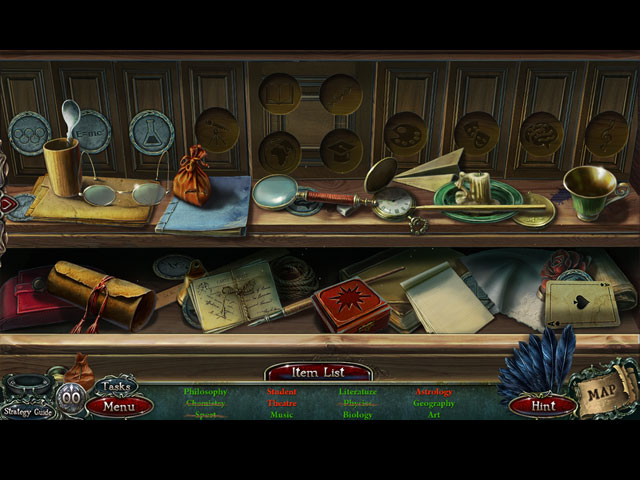 Personally, we don't think this game belongs in the Grim Facade family. It certainly contains some horror elements which serve as the core of this series, but somehow this installment does not possess the charm that some of its predecessors had. Anyway, Grim Facade: Monster in Disguise is undeniably solid when it comes to the gameplay. The adventure is neither too easy nor too confusing, the hidden object scenes are well-built and fun and the puzzles are the highlights. Unlike most of the puzzles in a typical ERS-G's game, the puzzles in this game are surprisingly innovative. Moreover, many of them are challenging without being unnecessarily time-consuming.
As expected from a Collector's Edition, Grim Facade: Monster in Disguise comes with a number of extra features – a strategy guide, wallpapers, screensavers, concept art, soundtracks, cutscenes, replayable mini-games, replayable hidden objects, achievements and collectibles. As for the bonus chapter, it provides an enjoyable extra hour.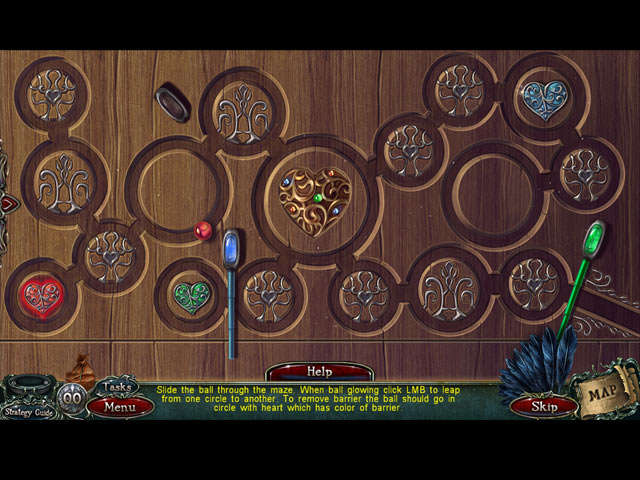 Br the InvestiGator will likely satisfy your needs for the foreseeable future if you're loing for a point-and-click adventure game with competent visuals, anthropomorphic animals, a respectable beat-'em-up minigame, and a respectable number of alternate paths that lead to various interactions with characters as you progress. In this hybrid of an Adventure game and a […]
A well-written drama with excellent acting, Telling Lies captures the essence of contemporary living. The characters go about their daily lives, which are centered on technology and social media. They use sites for video messaging to communicate. And practically every element of their lives is intertwined despite the distance between them. A series of one-sided […]
A classic whodunit, Tangle Tower has a vintage and contemporary feel to it. With clearly unrealistic puzzles, clever commentary, and a lot of click ticking, hunting for clues, and speaking to witnesses, it pays homage to classic point-and-click games. However, the game doesn't come across as a carbon ; rather, every design decision you come […]