The Delicious franchise is undeniably one of the most successful and the most iconic Time Management series in the history of casual gaming. We applaud the Gamehouse team for this smart decision to create a spin-off series, based on Emily's sister, Angela. But is Fabulous as amazing as its sister series?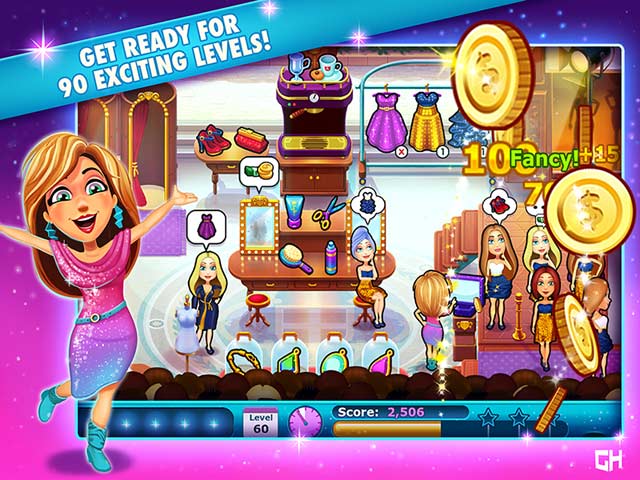 If you have ever played any one of the twelve Delicious games, then Fabulous would come as a no surprise to you. To put it simply, Fabulous is a fancier version of Delicious, in which you manage a fashion and beauty boutique instead of a cozy restaurant.
As with the Delicious series, Fabulous: Angela's Fashion Fever is a story-driven time management game, and one that is expertly-done. The storyline in Fabulous involves many interesting characters and a constant stream of exciting events. There is not a single moment of boredom in Fabulous since each level welcomes you with a new challenge and a new story-related bonus task. Still, we found the game to be slightly flat and cold when compared to the heartfelt Delicious games.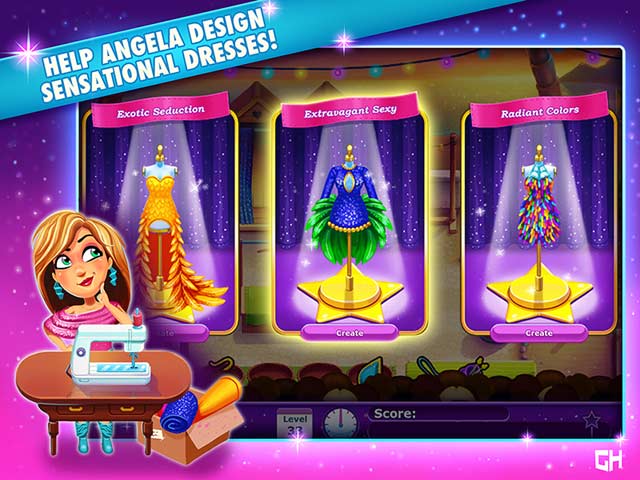 Gameplay wise, Fabulous is very similar to Delicious – thus, there is nothing particularly groundbreaking. This does not mean it is not entertaining, because it is very much so. Fabulous is a fast-paced time management game with lots of running around and lots of fun mini-games, but so little time. Luckily, the game offers you three difficulty modes, so you can enjoy the game in your own way. Playing on the Normal Mode, we found the game to be satisfyingly challenging. The difficulty of the game elevates quite rapidly actually; one moment we were playing the tutorial and another we were panicking trying to complete the level with three stars.
As for the visuals, Fabulous: Angela's Fashion Fever lives up to its name. The graphics are bright and cheerful, the animations are swift and the artwork is indeed delightful. However, the peak of this game's production is perhaps, its audio. The background music that plays during the levels are upbeat and magical, while the theme music in the title screen is absolutely amazing that is genre-defining, really.
Apart from the standard levels, there are also some bonus challenges, an upgrade shop, collectibles and trophies. The extra features that are exclusive to Collector's Edition are not clearly specified, but the game is well worth of the Collector's Edition price anyway.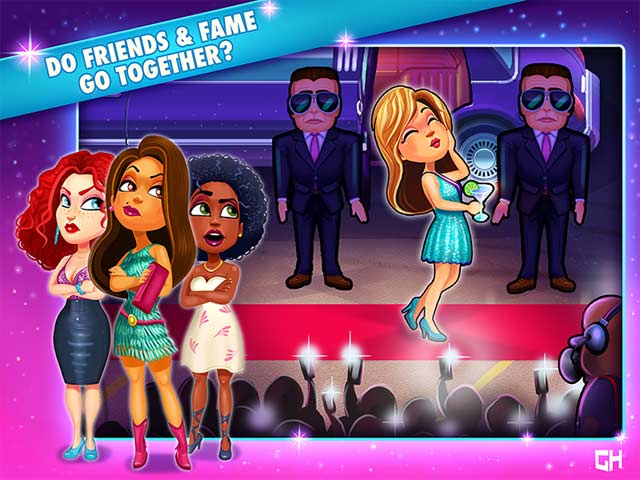 The icious franchise has really come a long way since its humble beginning in 2005. It not only got expanded into a whole game universe with Gamehouse Original Stories, it also has its own mobile spin-offs with icious Bed & Breakfast and icious World. In icious World, we see Emily going back to what she […]
Gamehouse Original Stories welcomes its latest addition, Unsung Heroes: The Golden Mask, which is also probably the franchise's most ambitious project yet. Join Ivy, Stephanie, and Diana on their trip to an excavation site in China. Travel back and forth between modern-day and ancient China as the fascinating history of Xi Niu, a young girl […]
After over 13 years, it is totally understandable to be a little tired of the Gamehouse Original Stories franchise and its signature Time Management formula. icious Bed & Breakfast signals a change in genre for this ever-expanding game universe while holding onto the recognizable brand and characters. When Emily wants to turn an abandoned mansion into […]