INFO
Item Reviewed
Dreampath: Curse of the Swamps Collector's Edition
June 23, 2016
FEATURES
Widescreen Support
Interactive Jump-Map
Voice Overs
3 Difficulties + Custom Mode
Diary
Butterfly Amulet
COLLECTORS EDITION
Exclusive Bonus Chapter
Integrated Strategy Guide
Wallpapers & Concept Art
Soundtracks & Cutscenes
Achievement & Collectibles
Replayable HOs & Puzzles
The magical Dreampath series is back with a new installment! A mysterious rain infected everyone in the kingdom with the Swamp Fever, turning them into hideous frogs. Go on a journey with Princess Daniela to find the cure in the swamps and save everyone.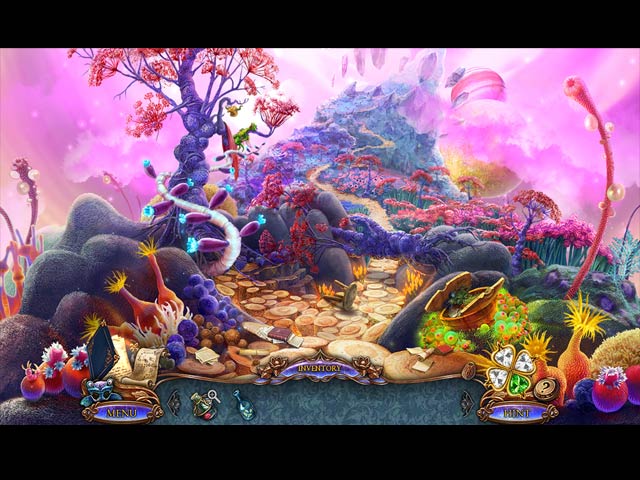 Dreampath: Curse of the Swamps is a full-on fantasy adventure, completed with kings, queens, weird creatures and most importantly, magic. This kind of fairy-tale HOPA has definitely been done many times before, and a story similar to this is plenty in the industry. Although Curse of the Swamps fails to distinguish itself from its fantasy peers, the game itself is actually very solid.
Boolat Games is one of our favorite developers, and it will be great if they can put out games more frequently. Each one of their games showcases the developer's professionalism and their attention for details. Dreampath: Curse of the Swamps is an expertly-built game. The gameplay is tight, with fun puzzles at every turn of the road and tons of tasks to keep you busy at all times. Besides, the hidden object scenes are absolutely entertaining; smartly-layered and innovative.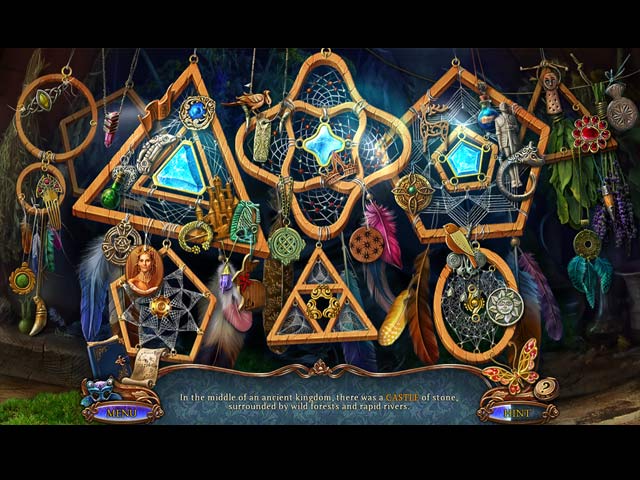 What is not so great about Dreampath: Curse of the Swamps is how far it strays from logic. While we usually forgive some illogical nonsenses in fantasy adventures, the lack of any sound explanations for many of the events happening in this game is quite absurd.
Nonetheless, the production kicks in and saves the day. Dreampath 2 has gorgeous visuals and first-rated cinematic, made up by vibrant colors and beautiful artwork. The audio does not disappoint either; the background music is appropriately upbeat and the voice-overs are clear and suitable for each character.
Dreampath: Curse of the Swamps Collector's Edition comes with an impressive list of bonus items. This includes a satisfying bonus chapter, wallpapers, concept art, soundtracks, cutscenes, replayable hidden objects, replayable puzzles, achievements, collectibles and a strategy guide.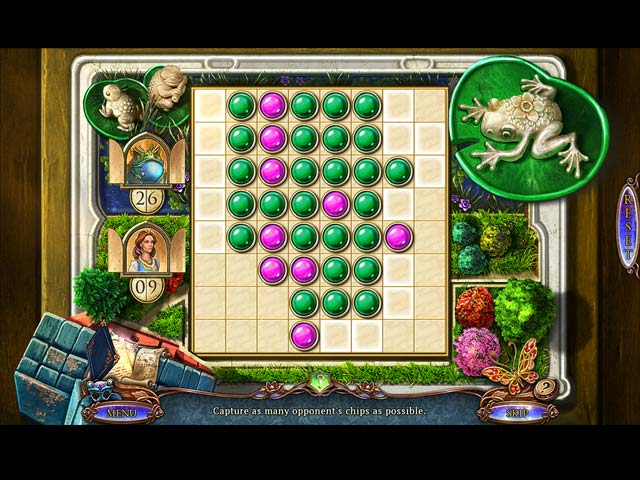 Big Fish Games teamed up with Boolat Games, the prolific developer behind favorites like Dreampath and Dark Cases for a new magical farming game for mobile. Decurse takes place on a sparkly island that is half-submerged in water. Can you reverse the curse and bring happiness back to the people of the island? Boolat Games first […]
King Altus is under an evil spell and has accused your mentor, Regis the Master Wizard of attempted murder and ordered him to his death. As an apprentice wizard, you have to save your innocent mentor and rid of the king of sinister forces as you learn about the dark secrets of the royal […]
The third chapter of the magical Dreampath series has you playing as an amateur wizard on his way to save the kingdom from the evil! Screenshots taken by Jan Thomas