INFO
Item Reviewed
Haunted Hotel: The Axiom Butcher Collector's Edition
May 19, 2016
FEATURES
Widescreen Support
Interactive Jump-Map
Voice Overs
3 Difficulties + Custom Mode
COLLECTORS EDITION
Exclusive Bonus Chapter
Integrated Strategy Guide
Wallpapers & Concept Art
Soundtracks
Replayable HOs & Puzzles
Achievement & Collectibles
Secret Room
Awards
Editor's Choice
Best of 2016
Since Elephant Games took over the Haunted Hotel franchise a few years back, the series just keeps getting better. In this eleventh installment, you are invited to investigate a very special case at the once-famous Axiom hotel. This place was once terrorized by the ruthless serial murderer, the Axiom Butcher. Now that the ghost of him has seemingly come back to haunt the hotel, can you solve this paranormal case before the corpse pile up?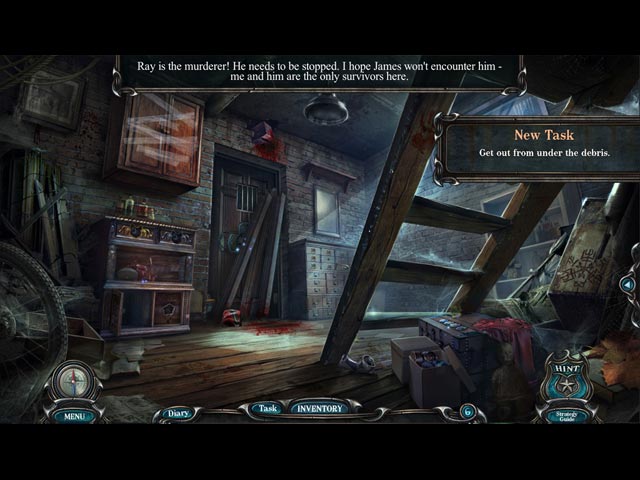 Thriller is one of our favorite HOPA sub-genre, and Haunted Hotel: The Axiom Butcher did it right to perfection. The plot in this game might not be truly revolutionary, but it does offer enough excitement and suspense to keep our hearts racing from the start to finish. The amazingly-designed, creepy environment also makes the game more chilling, and more captivating.
There is no doubt that Elephant Games delivers some of the very best productions in the industry. The visuals in Haunted Hotel: The Axiom Butcher are absolutely flawless. From sharp graphics and spectacular effects to mind-blowing cutscenes and stunning soundtracks – this game has them all! A quick reminder that this game contains a fair amount of blood and slightly violent scenes; while some might find them disturbing, murder mystery geeks will definitely be thrilled.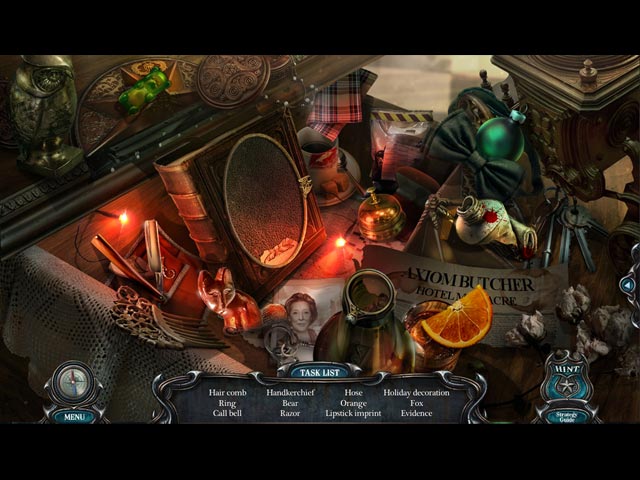 Haunted Hotel: The Axiom Butcher is a fast-paced hidden object adventure. The adventure portion of the game keeps us busy at all times with a huge number of tasks going on all at once, although there seems to be an annoying focus on finding keys and unlocking things. The hidden object scenes were done right to the standard, with a variety of interesting formats and a number of smart interactions. On the other hand, the puzzles are somewhat disappointing. They were certainly tailored to fit with the dark theme of the game, but they were just far too simple to solve.
The game kept us in constant suspense and treated us with a stream of spooky surprises throughout the four hours to gameplay. The bonus chapter was equally fantastic, and added another hour or so to the length. The other Collector's Edition's bells and whistles are the usual; wallpapers, concept art, soundtracks, achievements, two sets of collectibles, replayable hidden objects and replayable puzzles.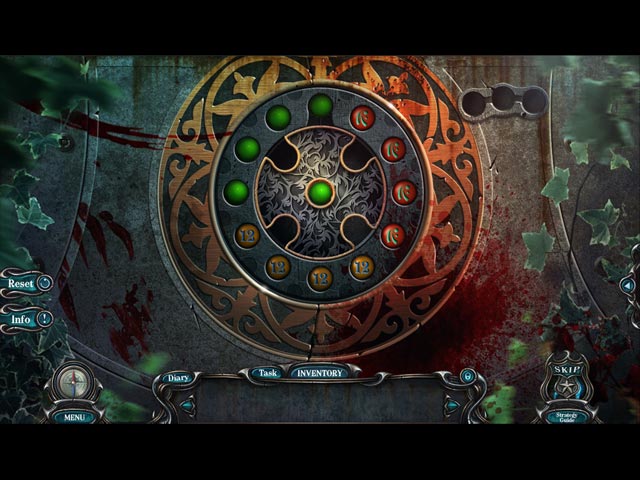 Mystery Case Files is undoubtedly the most iconic HOPA series ever released. Ever since Big Fish Games Studios gave away the series to other genre-leading developers, opinions from fans of the series have been divided. Some are enjoying the new approach, while some would rather see the series sticking to its roots. Comparisons to the […]
Beyond: Light Advent was downright amazing; in fact, it was one of the very few HOPA games that we played several times. Our expectations were indeed high when we started Star Descendant, the sequel to one of last year's greatest casual adventures. In this new Sci-Fi adventure, Thomas received a strange birthday present that takes him on […]
There are many reasons why Mad Head Games is one of the leading developers in the HOPA field, one reason is that the developer is never afraid to step outside the box. Dawn of Hope: Sky Adventure brings us into a post-apocalyptic world, where humans and elves live alongside each other in harmony. Now comes the […]