INFO
Item Reviewed
Amaranthine Voyage: Winter Neverending Collector's Edition
May 10, 2016
RELEASE DATE
April 24, 2016
DEVELOPER
Eipix Entertainment
FEATURES
Widescreen Support
Interactive Jump-Map
Voice Overs
Hidden Objects Vs. Bubble-Shooter
3 Difficulties + Custom Mode
Bow and Arrow
COLLECTORS EDITION
Exclusive Bonus Chapter
Integrated Strategy Guide
Wallpapers & Concept Art
Soundtracks & Cutscenes
Achievement & Collectibles
Souvenir Room & Bubble-Shooter
Replayable HOs & Puzzles
Bonus Hidden Objects
Eve Glover has been asked to visit Corra, a brutally-cold world, that runs on the heat and energy provided by the Pylon Core. This Pylon Core, however, feeds on human energy. Thus, every year the citizens of Corra send a group of people to the Core during the Thawing Ceremony. You must help Eve figure out why these people never come back from the Core, is there something darker than we could imagine?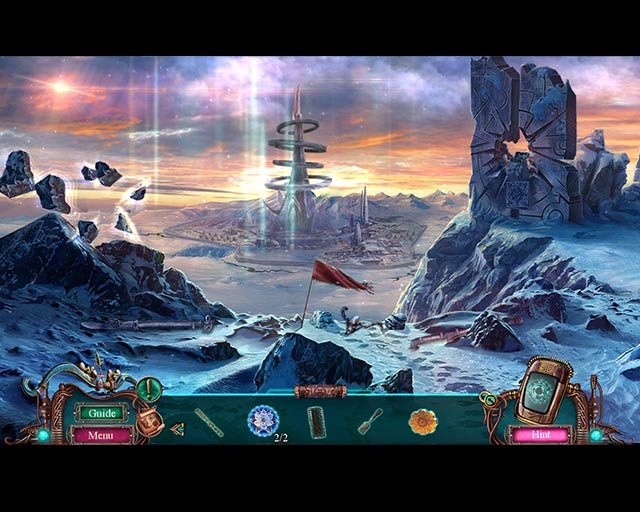 Three years ago, Eipix introduced us to Amaranthine Voyage: The Tree of Life, a game that absorbed us into a fascinating fantasy world. Since then, each and every one of the sequels achieved the same task – pulled us from the reality into an imaginative and captivating otherworld. Unfortunately, Winter Neverending fails to do just that. The fantasy world in this game, Corra, does not feel like a fantasy world, it just feels like another place on Earth with a freezing weather. And although there were a few scenes in the game that were more otherworldly than the others, the whole experience just did not feel very cohesive. Thus, the game did not manage to engage us in such a way that its predecessors did.
Regardless, we did enjoy the plot and the production is undeniably amazing. The visuals are mind-blowing, with fabulous colors and stunning visual effects. Further, we thought the skies in the outdoor scenes are especially well-done in this game. The soundtracks are up to Eipix's usual high standard, and so are the professional voice-overs.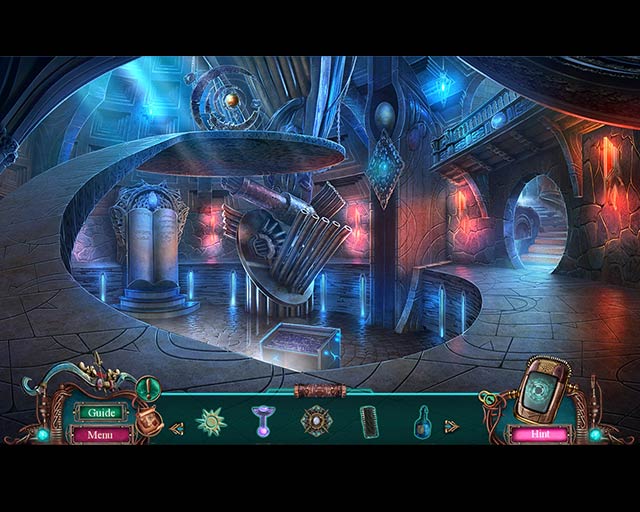 When it comes to the gameplay, Amaranthine Voyage: Winter Neverending brings absolutely nothing unique to the table. Still, the gameplay is very solid and the all the mechanics flow smoothly together. The game also equips you with a Bow and Arrow, a nice little feature that makes the game just a tiny bit more interesting. Apart from that, the game plays like a typical Eipix game. The adventure part is extremely straightforward. The Hidden Objects do come in a variety of formats, although we have seen them all before. And the puzzles are fine, but nothing to write home about.
Amaranthine Voyage: Winter Neverending took us almost four hours to complete, and the bonus chapter took us another 50 minutes. The Collector's Edition is packed with wallpapers, concept art, achievements, collectibles, a souvenir room, a strategy guide, soundtracks, cutscenes, replayable hidden objects, replayable mini-games, bubble-popper games and two random hidden object scenes from Phantasmat sequels.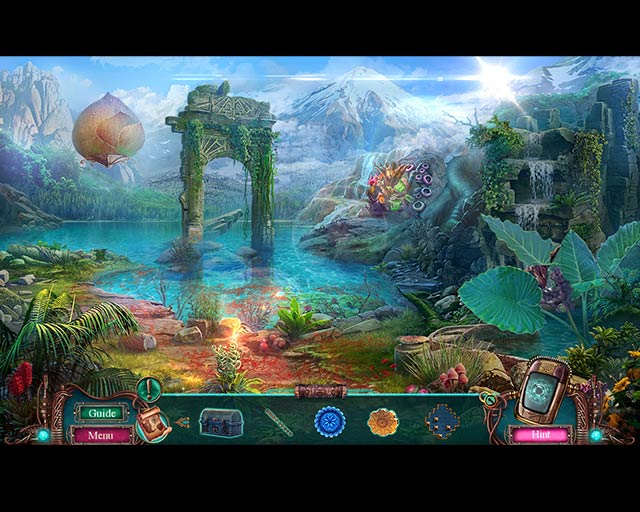 Happy Thanksgiving and get ready for another epic Mystery Case Files adventure! In this twentieth installment of the iconic Hidden Object series from Big Fish Games and Eipix Entertainment, you are tasked to investigate an urgent call from the infamous Manchester Asylum for the mentally insane. A mysterious patient from room 11 suddenly begins drawing a […]
Dreadful Tales: The Space Between was a revelation earlier this year and so, I had high expectations going into this new creepy Hidden Object sequel. In Dreadful Tales: The Fire Within, the legend has it that unnatural, ghostly things happened in the eerily quiet Coldfell Forest. Jill Weaver witnessed this firsthand when her family-bonding time […]
When an inmate at the Manchester Asylum draws a huge crown covering the walls of her cell, you're sent to learn what, if anything, it has to do with your past. But when the inmates escape, there's only one way for you to regain control — find the Black Crown before they do. You'll need […]