INFO
Item Reviewed
Whispered Secrets: Everburning Candle Collector's Edition
April 13, 2016
RELEASE DATE
April 1, 2016
FEATURES
Widescreen Support
Interactive Jump-Map
Voice Overs
3 Difficulties + Custom Mode
Hidden Objects Vs. Match 3
Diary
COLLECTORS EDITION
Two Exclusive Bonus Chapters
Integrated Strategy Guide
Wallpapers & Soundtracks
Concept Art & Cutscenes
Achievement & Collectibles
Collectibles Mini-Game
GrandMA Studios is definitely the dark horse of 2016, the two games they released so far were nothing short of incredible. Reflections of Life: Dark Architect was simply mind-blowing and the developer continues to break boundaries with this latest offering, Whispered Secrets: Everburning Candle.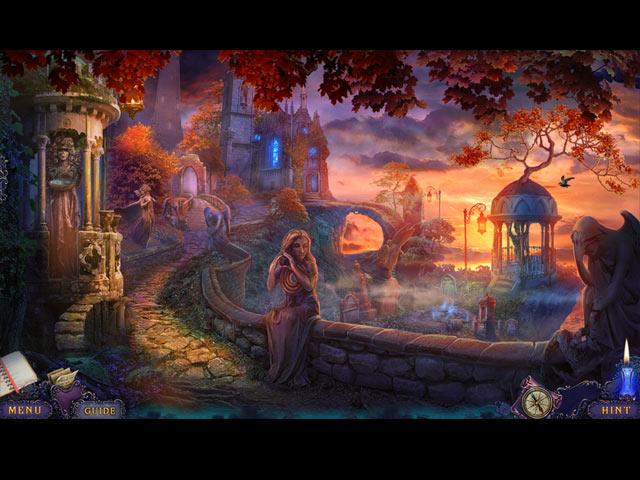 Whispered Secrets: Everburning Candle takes you on a thrilling journey inside a burning asylum. There you discover the deep dark secrets of this haunted asylum and its monstrous patients, can you find out who burn down the asylum and free the patients from their anger and despair? Sure, the theme of a creepy asylum has already been done countless times, but there is certainly something very special about Everburning Candle. This game probably has one of the most fascinating storytelling techniques we have seen; the game takes you in and out of mystical fantasy realms, bombards you with multiple twists and turns as well as captivates you with an exciting backstory.
Moreover, the sights and sounds in Whispered Secrets: Everburning Candle are unbeatable. The visuals are spectacular and the amount of details in each scene is just mesmerizing – the game featured some of the most beautiful scenes we have seen in a HOPA game. This, combined with epic background music and faultless voice-overs, the production in this game is out-of-this-world.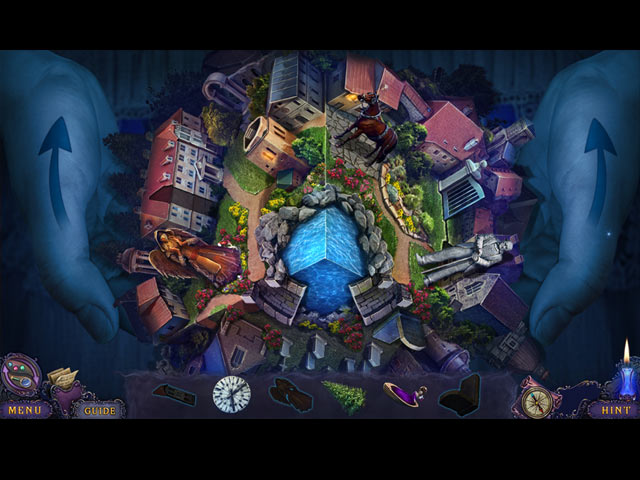 Unlike many of the HOPA games lately, Whispered Secrets: Everburning Candle is an extremely creative game. The adventure part of the game is not the most challenging, but it is certainly not easy. Each well-designed scene comes with a ton of tasks to complete, some of these tasks can be quite tricky, yet very interesting. Besides, the hidden object scenes in Everburning Candle are highly interactive as well as impressively innovative, they were a total blast to play. As for the puzzles, the majority of them based on the familiar formats, but the developer twists them in such a way that make them unique and fun to play.
We highly recommend the Collector's Edition of Whispered Secrets: Everburning Candle, just because the game is that great. The bonus chapter, which is a prequel, adds another hour to the main game, which took us around four hours to complete. Other extras include wallpapers, soundtracks, concept art, movies, a strategy guide, achievements, collectibles and a special hidden bonus chapter.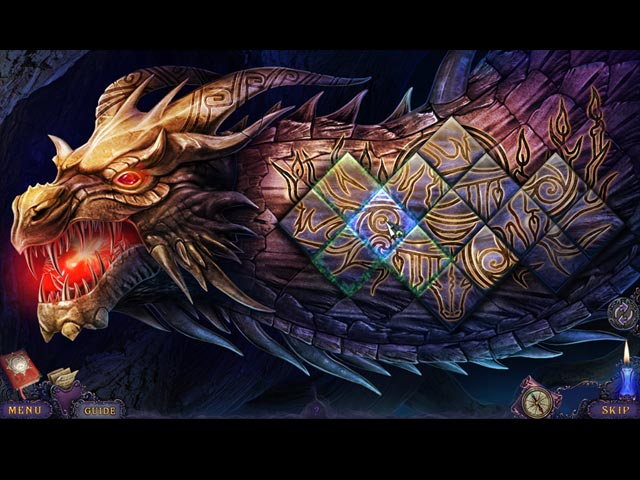 Greedfall, an expansive RPG by the French studio Spiders, offers players lush, opportunity-filled environments that are enhanced by a variety of customization options. Although a Greedfall sequel is in the works, Spiders does not intend to depart from that offering shortly, and the upcoming Steelrising is an action RPG instead, thus it will be […]
We've seen a lot of Daedalic's upcoming stealth adventure game gameplay. We've been waiting for further information about The Lord of the Rings: Gollum since it was ayed to 2022 at the start of 2021. Fortunately, developer Daedalic Entertainment is finally gearing up to iver this game into the hands of J.R.R. Tolkien enthusiasts after […]
Your friend is having trouble in these searching games because her grandma has gone missing, and she believes something bad has happened.To become a true Fairy Godmother, you must travel to various locations in this hidden object game. Various HOPs and mini-games will assist you in immersing yourself in the enchanting story of a fairytale […]