INFO
April 27, 2016
RELEASE DATE
April 13, 2016
FEATURES
Widescreen Support
Voice Overs
Relaxed Mode
Mini-Games
Remember Runefall? It was probably one of the best Match 3 games in history! Playcademy is back at it again with a new innovative Match 3 title, Silver Tale. In this game, you take on a quest to find the magical Silver Holly, the only herb that can save the king from a life-threatening disease.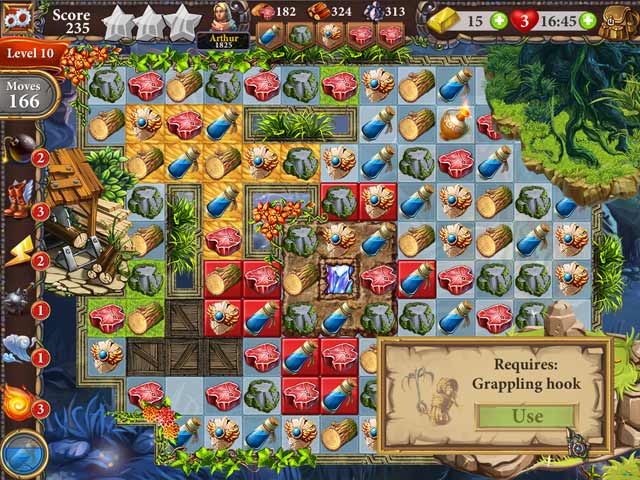 Sure, we have heard this story a million times before. Luckily, the story is not one of the main aspects in a Match 3 game and Silver Tale makes sure that its gameplay really makes up for its cliche storyline. Following the footsteps of Runefall, Silver Tale sticks with a similar concept of gameplay.
The major component of the gameplay is of course, the Match 3 levels. These Match 3 levels are not just the standard ones you have played before, because all of them are incredibly well-designed, smartly-layered and include some interesting power-ups and obstacles. There are two modes of gameplay in Silver Tale, free for you to choose from; Normal and Relaxed. In the normal mode, instead of limiting the time, Silver Tale limits your number of moves instead. If you are running out of moves, you can seek special help from your loyal horse, which will give you some extra moves as long as you keep it full and healthy. In the relaxed mode, however, you can make as many moves as you want while still complete the level's goals.
But Silver Tale is so much more than just matching tiles. The game is filled with lovely characters, each equipped with professional voice-over, that you meet along the way. These characters ask you to complete a variety of quests and reward you with useful items in return. Moreover, you can craft some special items that are required for these quests in the Blacksmith. Occasionally, you also get to play simple, yet fun mini-games.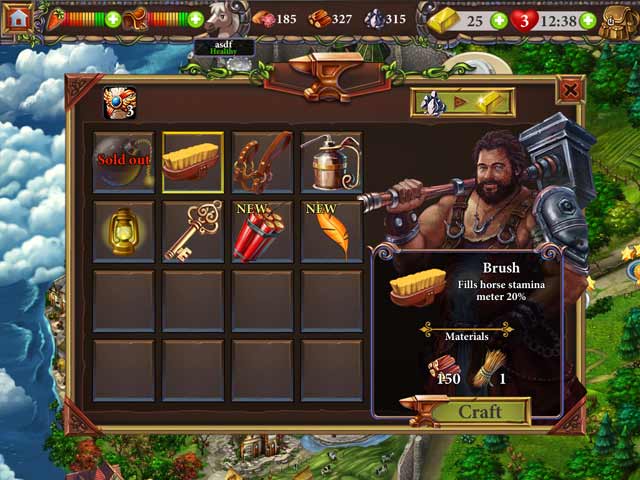 Silver Tale has improved on many aspects when compared to Runefall. The most notable thing is the level of challenge, which is considerably high in this game. The Match 3 levels in Silver Tale are undeniably tricky, but are neither impossible to complete nor too tedious to bother. Also, with a lot of things going on in the game, it might be hard to keep track of all your progresses and goals.
Unfortunately, in our opinion, Silver Tale also lost some of the charms we experienced in Runefall. The production in Silver Tale is quite amazing, although we expected better. The graphics are colorful, bright and attractive and the soundtracks are fun and upbeat. The bummer is that the game does not properly support widescreen monitors, all it does when we unchecked the "maintain aspect ratio" option is stretch the game to fill up the black bars.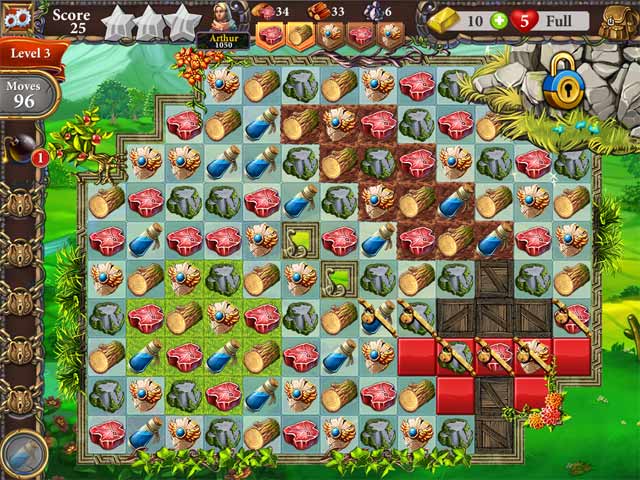 In this series:
There are currently no other games in this series
Mystery Case Files is undoubtedly the most iconic HOPA series ever released. Ever since Big Fish Games Studios gave away the series to other genre-leading developers, opinions from fans of the series have been divided. Some are enjoying the new approach, while some would rather see the series sticking to its roots. Comparisons to the […]
Beyond: Light Advent was downright amazing; in fact, it was one of the very few HOPA games that we played several times. Our expectations were indeed high when we started Star Descendant, the sequel to one of last year's greatest casual adventures. In this new Sci-Fi adventure, Thomas received a strange birthday present that takes him on […]
There are many reasons why Mad Head Games is one of the leading developers in the HOPA field, one reason is that the developer is never afraid to step outside the box. Dawn of Hope: Sky Adventure brings us into a post-apocalyptic world, where humans and elves live alongside each other in harmony. Now comes the […]