INFO
Item Reviewed
Phantasmat: Town of Lost Hope Collector's Edition
April 19, 2016
RELEASE DATE
April 8, 2016
DEVELOPER
Eipix Entertainment
FEATURES
Widescreen Support
Interactive Jump-Map
Voice Overs
3 Difficulties + Custom Mode
Hidden Objects Vs. Match 3
COLLECTORS EDITION
Exclusive Bonus Chapter
Integrated Strategy Guide
Wallpapers & Concept Art
Soundtracks & Cutscenes
Achievements & Collectibles
Souvenir Room & Bonus Video
Replayable HOs & Puzzles
Bonus Match-3
You were on a trip to the sports games with your brother when you stopped by an abandoned gas station and got hit with a shovel. The next thing you know is you are trapped in an underground cellar and a psychotic owner of the gas station, Jeffery, is trying to kill you! Can you and other prisoners escape from this underground maze before Jeffery gets to you?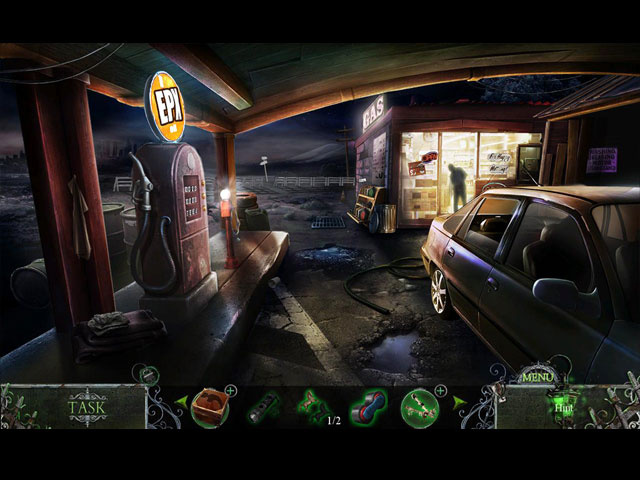 If you are familiar with the Phantasmat series, then you would know the level of creepiness that you can expect from this sequel. But unlike its predecessors, Phantasmat: Town of Lost Hope plays more like a thriller than a horror. While the dark and dreary atmosphere still managed to give us the chills, the added sense of urgency is nothing like we have experienced before in the series.
What mainly contributes to the excitement of Phantasmat: Town of Lost Hope is the epic production. The game featured top-notch graphics and some stunning artwork, each scene is filled with an incredible amount of details and adorned with impressive visual effects. Given the amazing visuals, it is quite disappointing to see that the animations are not as great. Characters sometimes appear to be a little static and their movements are often awkward, this goes the same for parts of the cutscenes.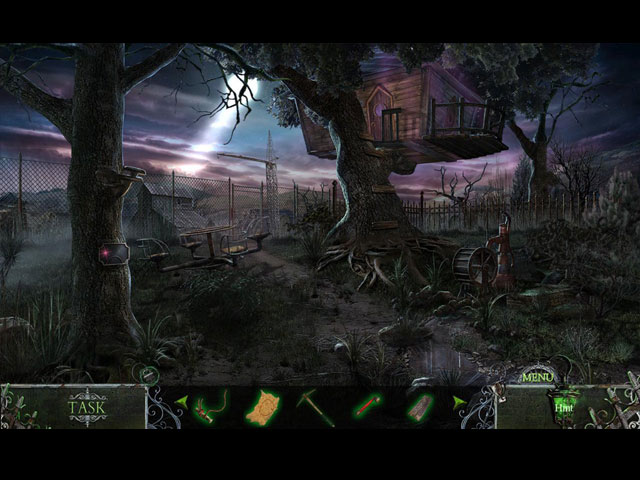 Phantasmat: Town of Lost Hope is a fun game through and through, although not a very unique one. The gameplay in Town of Lost Hope strictly follows the formulas set by the previous installments, and Eipix's HOPAs in general. Thus, the adventure part of the game remains quite simple and the hidden object scenes are those that we have seen before. Still, Eipix finally gave us some difficult puzzles this time – even though some of them seem to require more patience than actual brainpower.
It took us about four hours to complete the main game of Phantasmat: Town of Lost Hope, a standard length for a HOPA game. The bonus chapter tells another interesting story from a different point of view, it lasted around an hour. The Collector's Edition comes with all kinds of extras; a strategy guide, wallpapers, soundtracks, cutscenes, a bonus video, achievements, collectibles, a souvenir room, replayable hidden objects, puzzles and match 3.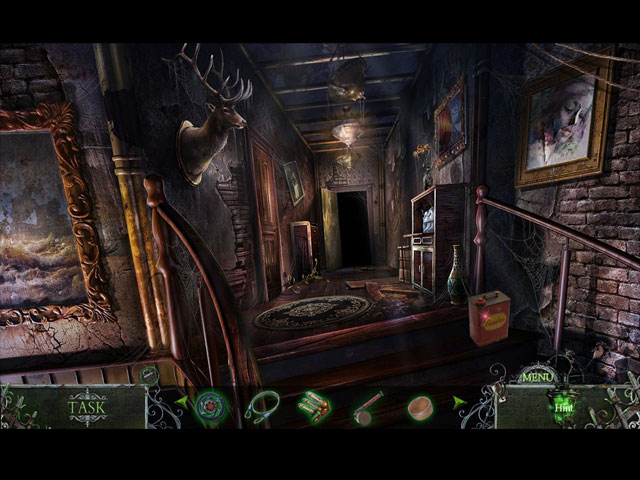 Happy Thanksgiving and get ready for another epic Mystery Case Files adventure! In this twentieth installment of the iconic Hidden Object series from Big Fish Games and Eipix Entertainment, you are tasked to investigate an urgent call from the infamous Manchester Asylum for the mentally insane. A mysterious patient from room 11 suddenly begins drawing a […]
Dreadful Tales: The Space Between was a revelation earlier this year and so, I had high expectations going into this new creepy Hidden Object sequel. In Dreadful Tales: The Fire Within, the legend has it that unnatural, ghostly things happened in the eerily quiet Coldfell Forest. Jill Weaver witnessed this firsthand when her family-bonding time […]
When an inmate at the Manchester Asylum draws a huge crown covering the walls of her cell, you're sent to learn what, if anything, it has to do with your past. But when the inmates escape, there's only one way for you to regain control — find the Black Crown before they do. You'll need […]