INFO
Item Reviewed
Mountain Trap 2: Under the Cloak of Fear
April 1, 2016
RELEASE DATE
March 16, 2016
DEVELOPER
Color Brush Studio
FEATURES
Widescreen Support
Interactive Jump-Map
Voice Overs
3 Difficulties + Custom Mode
Mini-Lab
Fifteen young women have mysteriously disappeared from the town of Wilshere, without any clues or traces. As a private investigator, you are invited to find the answer to this emergency situation. Once you arrived at the town, you noticed a strange cloaked woman wandering the streets – is she involved in this mystery?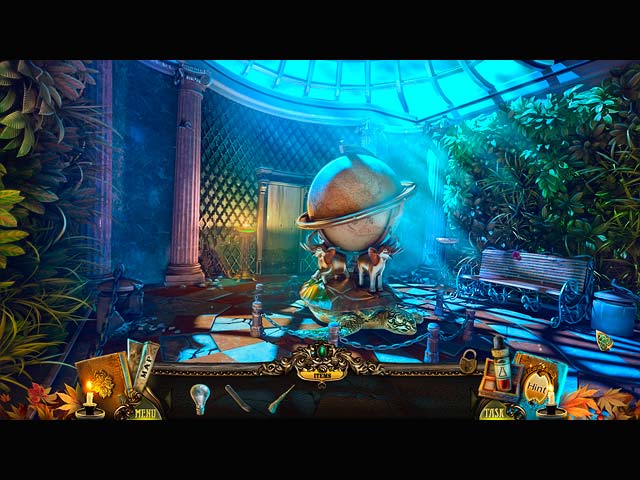 If you download the game expecting an original plot and an innovative gameplay, then you would probably be disappointed. Mountain Trap 2: Under the Cloak of Fear tells a cliché storyline about the disappearance of innocent women, and a cloaked figure is somehow related to all this mess! Definitely not very exciting. Still, we have to give props to the developer for telling the same-old storyline in this game in such an interesting way. We liked the suspense and the sense of urgency the game conveyed, they helped make the game much more thrilling than we thought it would be.
As a Standard Edition, Mountain Trap 2: Under the Cloak of Fear featured some amazing graphics. The visuals are not spectacular, but decent enough to make the game worth spending money on. The artwork seems to be based on the blue hue, with an excessive use of refracted lights – not a totally bad thing though, since most of the scenes still look quite attractive. Regarding the audio, the dreamy soundtracks fit the mood of the game well and the voice-overs are solid.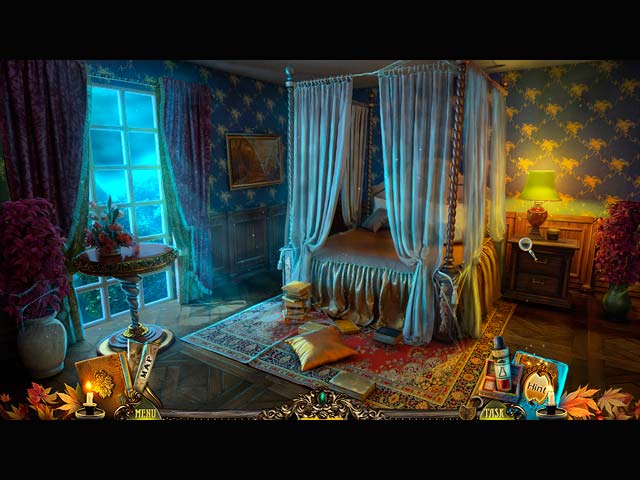 The gameplay in Mountain Trap 2 is far from ground-breaking. The adventure part has you walking back and forth between locations, collecting objects and completing tasks that sometimes make little logical sense. The hidden object scenes are fairly standard and the puzzles are mundane and boring. Nonetheless, the game included an extra feature in an attempt to make the game slightly more interesting. Unfortunately, the "Mini-Lab" included is just another slow-paced, uninspiring mini-game that has to be repeated over and over.
To be honest, Mountain Trap 2: Under the Cloak of Fear feels very out-dated – perhaps, it is because the beta version of this game was released way back in 2014. The game mechanics can be a little clunky and the transitions between the scenes are not that smooth either. The good news is that Mountain Trap 2 is a relatively long game, took us over five hours to complete.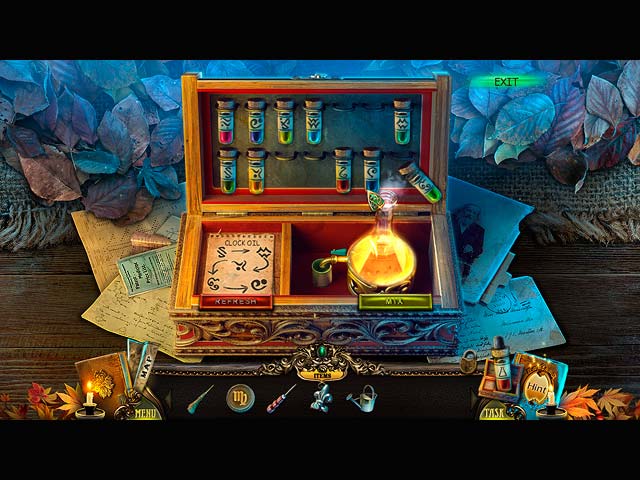 We have a fantastic opportunity to discover what Agent Brown was concealing and why he went on his own to investigate. Solve challenging riddles, travel through odd locations, and unravel the Restville mystery.Will it be easy for you to get to the end of "Detectives United: Phantoms of the Past" and solve the mystery?'Detectives United' […]
Starting off right where Mystery Case Files: The Harbinger ended, this twenty-second Mystery Case Files game takes the Master Detective through time hoops in an attempt to save the world! When the time is bren and existence as we know it is about to be destroyed, can rise to the occasion and save the day […]
G5 Entertainment has big shoes to fill with its new mobile game Crime Mysteries. The prolific studio is best-known for its mega-blockbuster hidden object game Hidden City and its overnight sensation Jewels of Rome. Crime Mysteries promises to combine the best of both genres – Hidden Object and Match 3 – into one neatly-packed game, […]