INFO
Item Reviewed
Love Chronicles: Beyond the Shadows Collector's Edition
April 24, 2016
RELEASE DATE
April 10, 2016
FEATURES
Widescreen Support
Interactive Jump-Map
Voice Overs
3 Difficulties + Custom Mode
Diary
Cat Helper
Magic Ball
COLLECTORS EDITION
Exclusive Bonus Chapter
Integrated Strategy Guide
Wallpapers & Concept Art
Soundtracks
Achievement & Collectibles
Shadow World's Dwellers
In this fifth Love Chronicles game, you play as Princess Lerione, the daughter of the kind Queen Alura. On your 21st birthday, you mother gave you a magical amulet that pulled you into the Shadow World. As you try to find your way out of this dark world, you discover your mother's buried past that will change your life forever.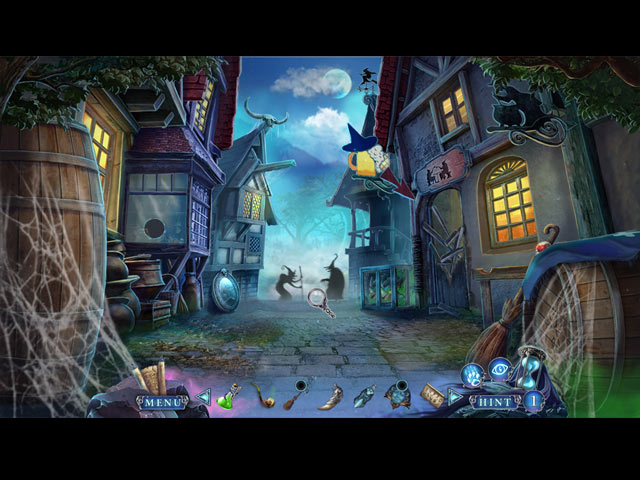 Unlike any other Love Chronicles installments, Beyond the Shadows focuses more on fantasy elements than the romantic storyline – which is not a bad thing either. From the first moment of the game, we were totally absorbed into the game's magical environment. We loved every single detail in each of the locations, from the quirky animations to the fascinating decorations. The visuals in Beyond the Shadows are also spectacular, although the cutscenes could have been a little sharper. Further, the melodic soundtracks and the playful voice-overs also help make the game more interesting,
Regardless of the fantastic production, we are on the fence about the storyline in Love Chronicles: Beyond the Shadows. On one hand, the story has some unique aspects and is pretty intriguing. On the other hand, the story quickly becomes unclear and convoluted, not to mention that some events that happened in the game make little sense.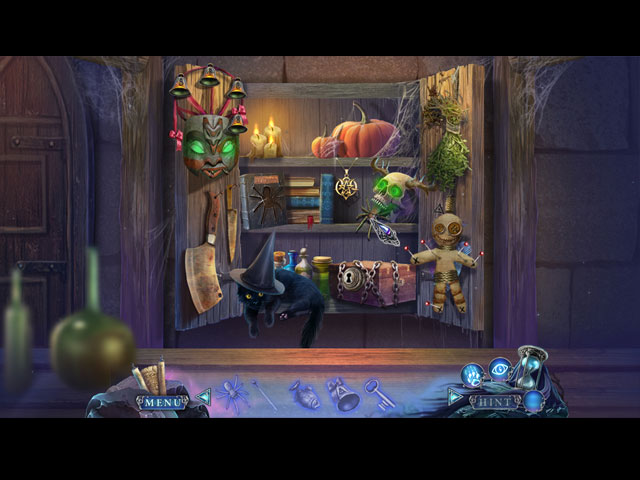 As for the gameplay, Love Chronicles: Beyond the Shadows ticks all the boxes. We are glad to see some development regarding the gameplay and the level of challenge in this new Love Chronicles game. There are definitely lots to do in Beyond the Shadows, and some tasks do require some out-of-the-box thinking. In addition, we also enjoyed the brilliantly-produced hidden object scenes, that are both extremely entertaining and unbelievably clever. And even though the puzzles were slightly less innovative, they were still fairly challenging and fun.
To add some more variety, Love Chronicles: Beyond the Shadows also included two special features. The first is a cat helper, which has a cheeky personality and a somewhat obnoxious voice-overs. The second is the Magic Ball, which allows you to deal with unfriendly Shadow World dwellers. These two features are certainly not unique, but they did add some value to the game.
Love Chronicles: Beyond the Shadows Collector's Edition comes with a one-hour long bonus chapter, a strategy guide, collectibles, concept art, wallpapers, soundtracks and an archive of Shadow World dwellers.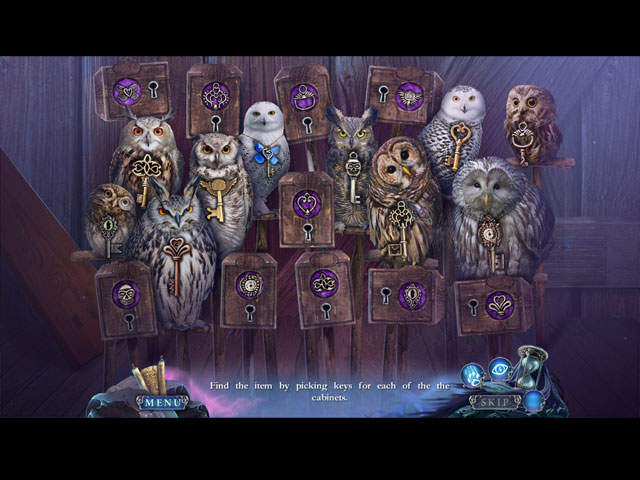 Greedfall, an expansive RPG by the French studio Spiders, offers players lush, opportunity-filled environments that are enhanced by a variety of customization options. Although a Greedfall sequel is in the works, Spiders does not intend to depart from that offering shortly, and the upcoming Steelrising is an action RPG instead, thus it will be […]
We've seen a lot of Daedalic's upcoming stealth adventure game gameplay. We've been waiting for further information about The Lord of the Rings: Gollum since it was ayed to 2022 at the start of 2021. Fortunately, developer Daedalic Entertainment is finally gearing up to iver this game into the hands of J.R.R. Tolkien enthusiasts after […]
Your friend is having trouble in these searching games because her grandma has gone missing, and she believes something bad has happened.To become a true Fairy Godmother, you must travel to various locations in this hidden object game. Various HOPs and mini-games will assist you in immersing yourself in the enchanting story of a fairytale […]