INFO
Item Reviewed
Fear for Sale: The House on Black River Collector's Edition
April 4, 2016
RELEASE DATE
March 18, 2016
FEATURES
Widescreen Support
Interactive Jump-Map
Voice Overs
Hidden Objects Vs. Jigsaw
3 Difficulties + Custom Mode
COLLECTORS EDITION
Exclusive Bonus Chapter
Integrated Strategy Guide
Wallpapers & Screensavers
Soundtracks & Concept Art
Achievement & Collectibles
As a paranormal journalist, you were sent to the Black River Ranch to investigate the disappearance of your colleague, Jack Neilson. There you met a famous artist, Alex Dean, the owner of the ranch who acted suspiciously. Soon you realized that something is terribly wrong – discover the haunted past of the Black River Ranch and Alex's true intention in this latest episode of the Fear For Sale series.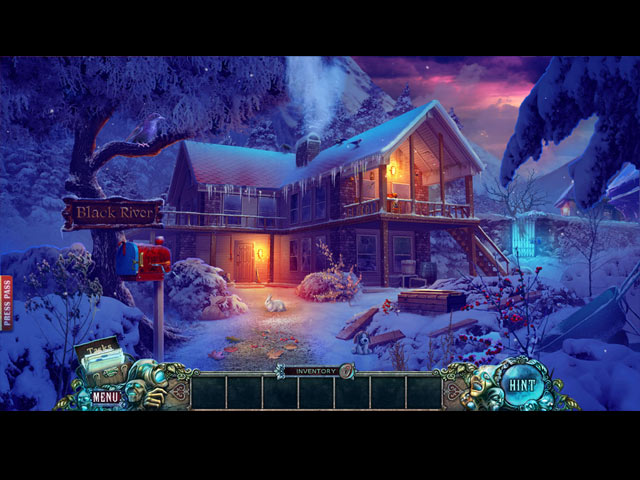 So far, every single installment in the Fear for Sale series has been pretty solid – but it has been a while since a Fear For Sale game has reached the "phenomenal" standard and with The House on Black River, we can honestly say that the series is back on its tracks again. Firstly, Fear for Sale: The House on Black River has one epic storyline that stays with you throughout the game. Both the main plot and the backstory are equally captivating, the characters are interesting and there is enough action to keep our adrenaline rushing.
The gameplay of Fear for Sale: The House on Black River might not be revolutionary, but it was definitely extremely well developed. The adventure part is quite typical and straightforward; at the same time, it is surprisingly interactive. The game allows you to interact with a number of objects in each location, clicking on random objects in the scene can sometimes activate fascinating animations. Although most of these are not related to the tasks going on, they reflect on the amount of creativity and the effort the developers put in developing this game.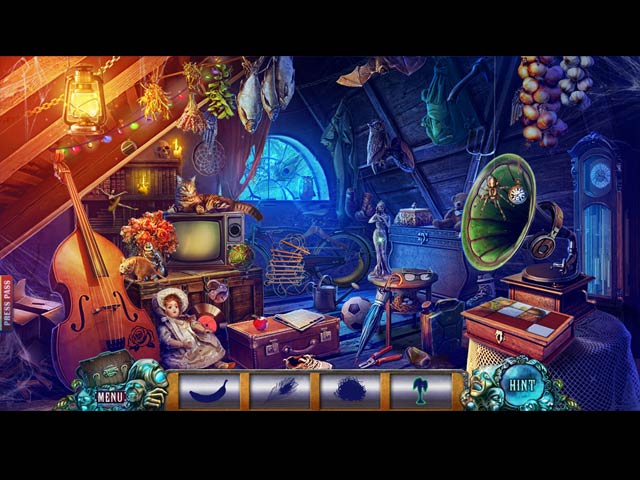 Further, Fear for Sale: The House on Black River has some of the best hidden object scenes in the industry. There is a nice variety of hidden object formats, all of which are smart, interactive and entertaining. You can also switch to play the Jigsaw mode, if you are tired of searching for objects.On the other hand, the puzzles are disappointingly simple. Still, they integrate well with the storyline.
There is no doubt that Fear for Sale: The House on Black River is one eye-candy of a game. The visuals are downright mind-blowing, the colors are vibrant, the animations are top-notch and the environment is appropriately eerie. About the sounds, the background music sounds fitting and the voice-overs are pleasant.
We were totally absorbed into the game throughout the five hours duration of the Collector's Edition. The Bonus Content includes an array of collectibles, achievements, wallpapers, concept art, screensavers and a strategy guide. We wish the developer would have also included replayable hidden object scenes and puzzles, along with some other non-standard extras along with the ones mentioned.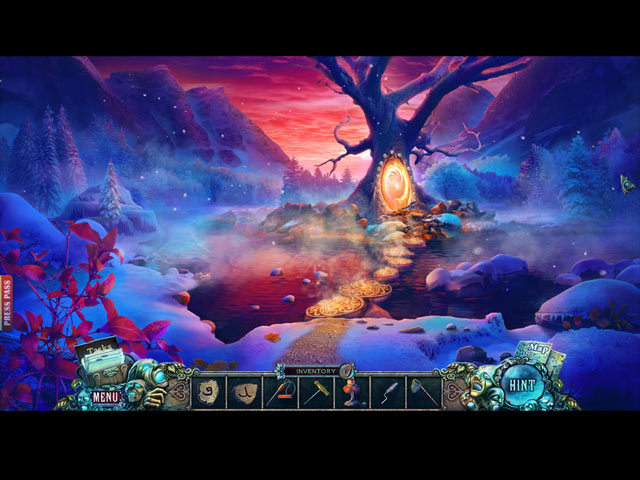 Witches' Legacy continues the successful franchise with its twelfth installment, Secret Enemy. Not long after the Ancient Once was resurrected in the previous game, evil monsters have kicked off their attack on the Earth. But these foul creatures are not the power witch's only foe, as the Witch Hunters are also out tracking down witches […]
Earth is currently swarmed with monsters and evil entities when the Witch Hunters decided to take advantage of this opportunity and attack the witches. Can you keep the Earth as well as your own coven safe from these external forces? Screenshots taken by Jan Thomas
It was the night right after the ceremony in which Fear For Sale magazine won an award and you just arrived home when you got an urgent call from your boss – creepy dolls are attacking the Fear For Sale headquarter! As a skilled investigative journalist, do you have what it takes to solve yet […]