INFO
Item Reviewed
Shadow Wolf Mysteries: Curse of Wolfhill Collector's Edition
March 15, 2016
RELEASE DATE
February 28, 2016
DEVELOPER
ERS Game Studios
FEATURES
Widescreen Support
Interactive Jump-Map
Voice Overs
3 Difficulties + Custom Mode
COLLECTORS EDITION
Exclusive Bonus Chapter
Integrated Strategy Guide
Wallpapers & Concept Art
Soundtracks & Screensavers
Achievements & Collectibles
Replayable HOs & Puzzles
Your cousin sent you the family symbol and asked for your help. Travel back to your childhood town with your father and unravel the dark secrets of Wolfhill. Can you solve this werewolf curse that runs through your bloodlines?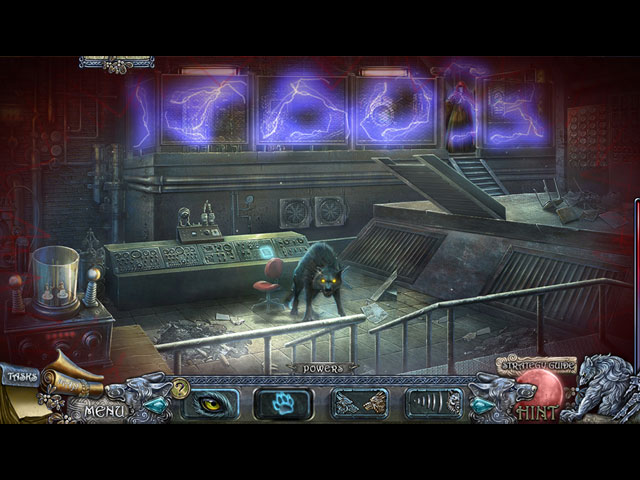 It has now come to the sixth game in this seemingly never-ending HOPA franchise, and it is back with another mundane, recycled plot. Once again, you need to solve the family werewolf curse – it might sound fresh the first time, but definitely not the sixth time round. The developer did add some nice backstories to add some variety, but they are not enough to distract us from the uninspired, same-old and absolutely boring plot.
Shadow Wolf Mysteries: Curse of Wolfhill has the kind of visuals you would expect from an ERS-G's game. That is, decent enough, but nothing mindblowing. Nonetheless, we do appreciate the beautiful hand-drawn artwork and pleasant colors. It would have been better if the art team has tried something new with the graphics, instead of just reusing the same style and color palette from the previous installments in the series. As for the soundtracks, they are sub-par – which are miles better than the annoying and unnecessarily dramatic voice-overs.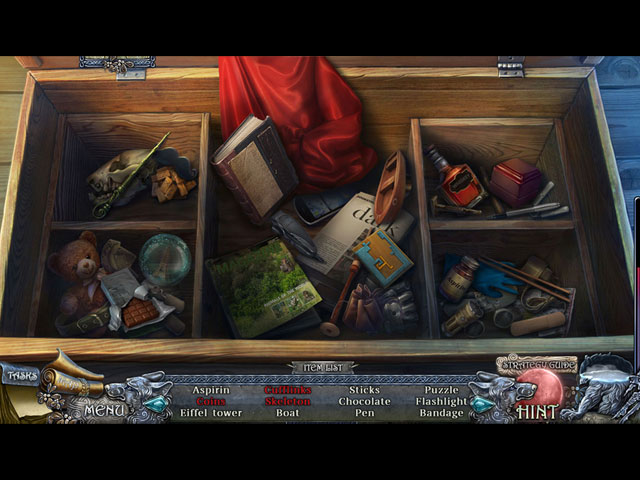 If you come in expecting a challenging and creative gameplay, we are sad to say that Shadow Wolf Mysteries: Curse of Wolfhill is basically the opposite of those two terms. There is absolutely nothing unique about Curse of Wolfhill; from its predictable gameplay and tedious tasks to its insultingly easy puzzles and average hidden object scenes. Yes, they are clearly professionally-executed, the gameplay is cohesive and the game mechanics flow very well together. But aren't most of the Collector's Edition games nowadays also tick all of those boxes?
When it comes to the Collector's Edition, Shadow Wolf Mysteries: Curse of Wolfhill offers all of the standard features. This includes a strategy guide, wallpapers, concept art, screensavers, cutscenes, replayable hidden object scenes, replayable puzzles, achievements, collectibles and an interesting bonus chapter that is probably better than the main game itself.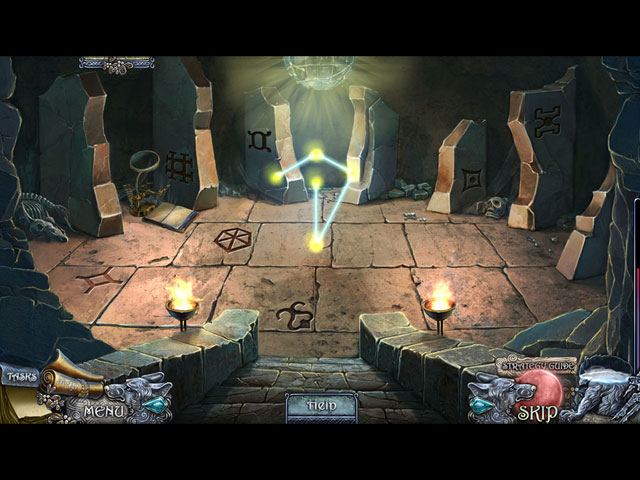 Grim Facade takes us back to Venice with this new installment, The Red Cat. Recently, a series of murders has been going on in town, with the killer announcing its victim by putting a Red Cat on the victim's front door. The Mayor has asked for your expertise when his son appears to be the […]
Marjory called for your help when her fiancé has been kidnapped by hooded figures in plague masks. As you dive deeper into the case, you discover something far sinister lies behind. PuppetShow has now come to the ninth installment, with little progress. First off, there is simply nothing innovative about the story in PuppetShow: Her Cruel Collection. […]
Here comes another Dark Tales game in this long-running series from ERS Game Studios. In this ninth installment, you are asked to travel to Hungary to solve another gloomy case, based on the famous Allan Poe's short story Metzengerstein. Despite Metzengerstein being one of our personal favorite Allan Poe's works, we found this installment […]