INFO
Item Reviewed
Mystery Tales: Her Own Eyes Collector's Edition
March 9, 2016
RELEASE DATE
February 19, 2016
FEATURES
Widescreen Support
Interactive Jump-Map
Voice Overs
3 Difficulties + Custom Mode
Hidden Objects Vs. Match-3
Vision Glasses
COLLECTORS EDITION
Exclusive Bonus Chapter
Integrated Strategy Guide
Wallpapers & Concept Art
Soundtracks & Photos
Achievement & Collectibles
Replayable Mini-Games
Stupid Deaths
You received a crystal-lens transplant from Freya Ekkert following her unfortunate death. Now that you can see again, you begin to experience paranormal activities. Follow the visions of Freya and uncover what happened to her in Hallstatt, Austria.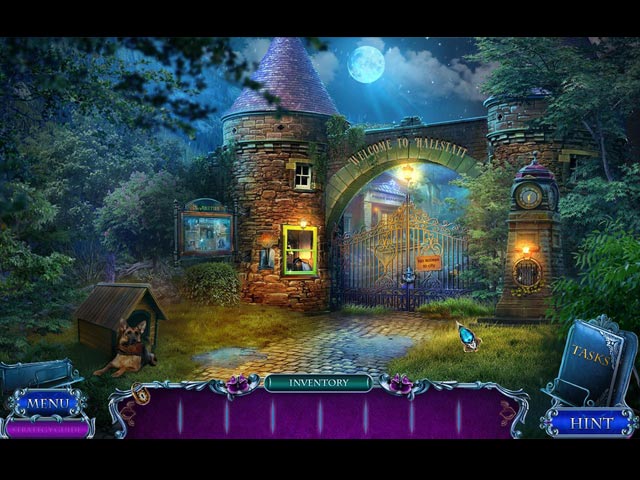 Mystery Tales: Her Own Eyes is the fourth installment in the Mystery Tales series, and it follows the paranormal theme of its predecessors. Although the plot might not be unique for the movie world, it's probably being used for the very first time in a HOPA game. We thought the story in Her Own Eyes was pretty captivating, with a fast-paced development and just the right amount of action to keep us hooked.
We were not totally fond of the sights and sounds, however. While many of the locations do indeed look amazingly beautiful, some are borderline grainy and unappealing. And even though the voice-overs are decent, the soundtracks are monotonous and can get annoying after a while.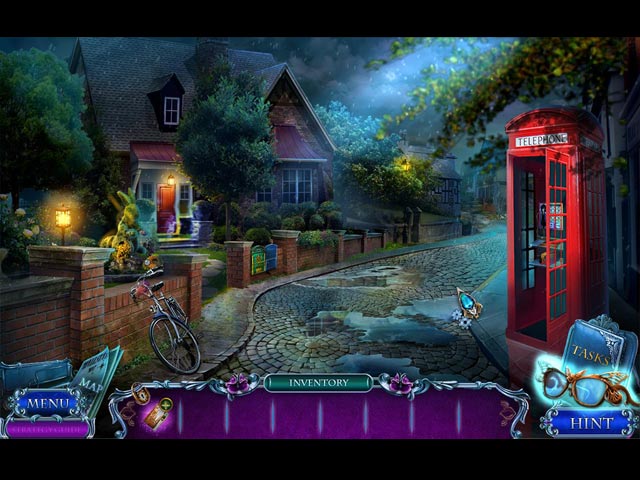 The gameplay in Mystery Tales: Her Own Eyes is nothing out-of-the-box, but the developer executed it very well. Advanced HOPA players should find it easy enough to progress through the game without too many obstacles. The hidden object scenes are somewhat fascinating, they come in a nice variety and consist of some fun interactions. A Match 3 mode is also available in the hidden object scenes. In addition, the game is equipped with plenty of mini-games and puzzles. They ranged from boring and easy to complex and smart – yet again, nothing about the puzzles is particularly noteworthy.
You are also offered a special vision glasses to help with your investigation. This special glasses allows you to view events in the past and gain a deeper understanding of Freya's life before her death. Definitely a nice touch, an extra feature that actually adds something to the experience.
Mystery Tales: Her Own Eyes has a standard length of roughly four hours, and the bonus chapter is about an hour long. The Collector's Edition includes a strategy guide, wallpapers, concept art, soundtracks, photos, replayable mini-games, achievements and collectibles.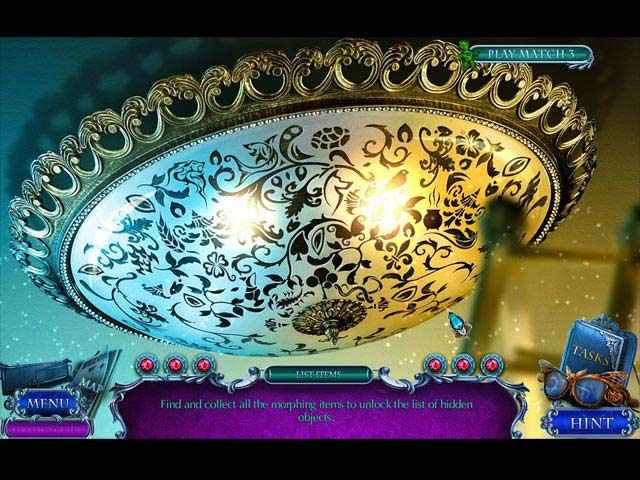 Enchanted Kingdom has beautiful wallpapers, soothing music, attractive concept art, and engaging movies abound in this mystery quest game, so rush to play to fully immerse yourself in the wonderful environment. Do you have any idea how to restore the Kingdom's magical power? You must solve riddles, mental teasers, and mini-games in the exciting adventure […]
Throughout this object-finding game, you'll get a sense of total immersion. Because every area of this game's universe is loaded with hidden objects, you can play as a true explorer.Domini Games has published "The Game," a brand new terrific game in the "Labyrinths of World" series, which was released on September 9, 2021. Simon and […]
Explore your favorite free hidden object games, logic puzzles, and brain teasers, again and again, loing for the items you need to get achievements. Are you up to the task? In these amusing locating object games, your goal is to seek out and uncover concealed objects to solve the case.Domini Games published another excellent game […]