INFO
Item Reviewed
Endless Fables: The Minotaur's Curse Collector's Edition
March 30, 2016
RELEASE DATE
March 30, 2016
FEATURES
Widescreen Support
Interactive Jump-Map
Voice Overs
3 Difficulties + Custom Mode
Ariadne's Thread
COLLECTORS EDITION
Exclusive Bonus Chapter
Integrated Strategy Guide
Wallpapers & Concept Art
Soundtracks & Cutscenes
Achievements & Collectibles
Replayable HOs & Puzzles
The Minotaur has long been locked up inside a labyrinth, and now he is ready to get his revenge! As the descendant of Ariadne, the only person that can defeat the Minotaur, are you brave enough to confront this mythical creature?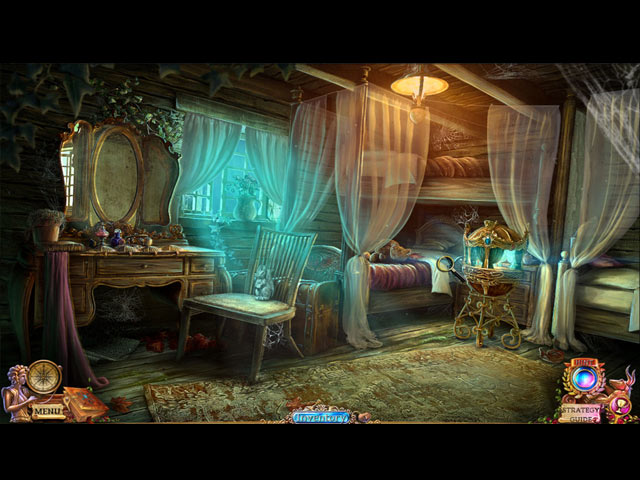 Nowadays, it is fairly rare to see a brand new HOPA series being developed. Endless Fables: The Minotaur's Curse is a new fantasy Hidden Object Puzzle Adventure series by Sunward Games, the creative minds behind the popular The Secret Order series. In Endless Fables, you will be exploring exotic locations, meeting fascinating characters and trying to stop the resurrection of the Minotaur, all the while putting together pieces of the Minotaur's backstory. The storyline here is not incredibly original, nor particularly exciting – but the backstory is at least solid enough to drive us forward.
We are on the fence about the visuals in Endless Fables: The Minotaur's Curse. There are indeed some beautiful moments in the game; the cutscenes look terrific and the detailed artwork is obviously very imaginative. However, the graphics could have been a lot sharper and the colors could have been brighter, We personally have nothing against the orchestral music and the voice-overs, they are appropriate and they accomplish what they aim to do.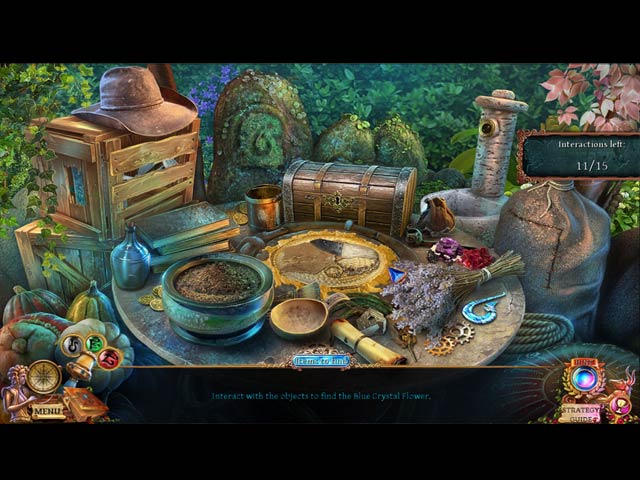 Endless Fables: The Minotaur's Curse is a relatively slow-paced game, and a predictable one. While the game is certainly professionally made, we feel like it seriously lacks the "wow" factor. The adventure portion of the game was easy and didn't really motivate us to keep moving forward. The hidden object scenes and puzzles were again, decent, but didn't offer enough creativity and freshness. Additionally, you come equipped with the Ariadne's Thread, the same weapon that was used to defeat the Minotaur in the past. This special sword allows you to use certain powers to help you with your obstacles along the way.
It took us around four hours to complete the main game of Endless Fables: The Minotaur's Curse, and another hour for the bonus chapter. The Collector's Edition comes with a strategy guide, wallpapers, concept art, cutscenes, soundtracks, a variety of collectibles, achievements, replayable HO scenes and replayable puzzles.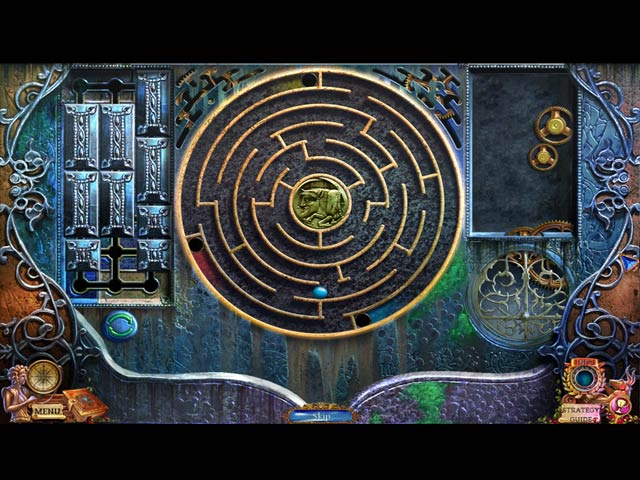 Vampire Legends: The True Story of Kisilova is a HOPA game that provides a fairly typical vampire experience. The elite in Vienna has heard reports of a string of murders following a deadly plague epidemic. The government has decided to act in response to the danger of the disease spreading as well as murmurs of […]
The young prince Fern vanishes with a mysterious female just before his coronation. The royal protectress and teacher have been tasked with finding him and bringing him home.In this new adventure game by Artifex Mundi named "Lost Grimoires 2: Shard of Mystery," which was released on April 19, 2017, she will encounter tricky hidden object […]
After defeating the army of the strange Elf Sylvanheir, King Raphael returns victorious. While the king's followers await his victorious entrance, his sister fears Raphael has been cursed and that a genuine war is about to break out, based on his unusual letters from the conflict.A fascinating hidden-object puzzle adventure game from the makers of […]