INFO
Item Reviewed
Dead Reckoning: Broadbeach Cove Collector's Edition
March 10, 2016
RELEASE DATE
February 21, 2016
DEVELOPER
Eipix Entertainment
FEATURES
Widescreen Support
Interactive Jump-Map
Voice Overs
Hidden Objects Vs. Bubbleshooter
3 Difficulties + Custom Mode
Evidence Board
COLLECTORS EDITION
Exclusive Bonus Chapter
Integrated Strategy Guide
Wallpapers & Concept Art
Soundtracks & Cutscenes
Achievement & Collectibles
Replayable HOs & Puzzles
Bubbleshooter Mini-Game
Johnny Abilli was well-known for his fortune and his glamour, but he was also a player and a gambler. You are invited to investigate his murder at the Broadbeach Resort, but the more you uncover about the case, the more you realize the tragedy and heartache behind his death.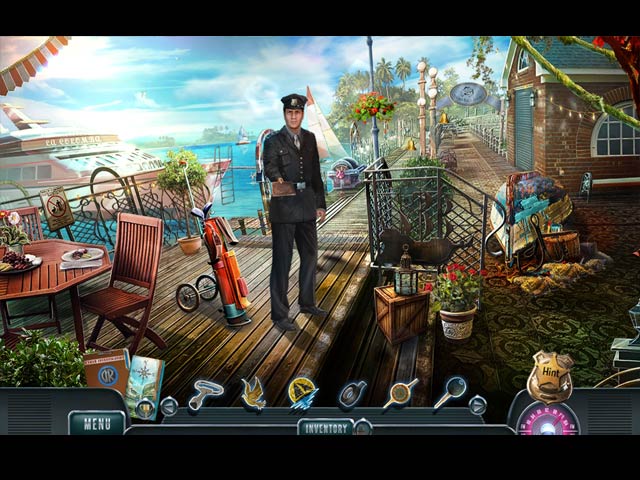 Eipix welcomes us back to the chart-topping Dead Reckoning series with another intriguing murder case. To be honest, we didn't find the storyline in this new installment to be as original and as captivating as the ones in the previous games. Nonetheless, it is still interesting enough to hold our attention from start to finish.
One unique Dead Reckoning feature we have always liked is the investigation of murder scenes and the interrogation of characters. This feature really involves the player into the game and it's probably what sets Dead Reckoning apart from other detective games.
We found the visuals in Dead Reckoning: Broadbeach Cove to be slightly disappointing. It is true that Eipix still delivers some amazing sights in this game – many of the scenes were honestly stunning and the cutscenes were extremely impressive. However, we thought some of the colors were a little garish, too bright perhaps. There was also an overwhelming amount of unnecessary sunbeams and effects alike.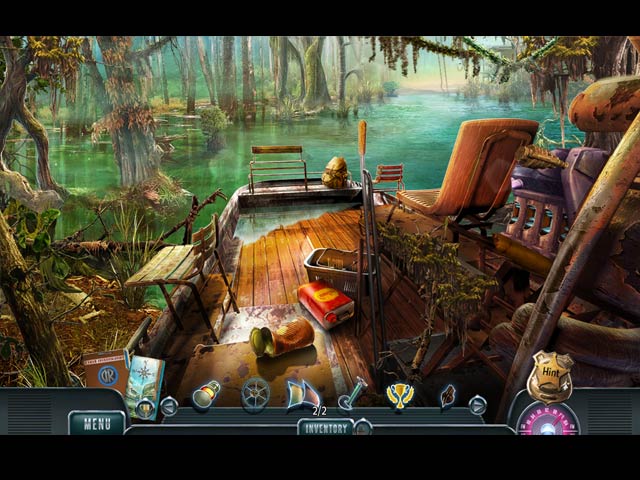 Dead Reckoning: Broadbeach Cove has a rock-solid gameplay, despite not being revolutionary. There is certainly a lot to do in each location and some of the tasks are actually quite clever, the level of challenge is also reasonable. Moreover, the hidden object scenes are highly interactive, professionally executed and incredibly entertaining. Unfortunately, the puzzles are sub-par. The majority of the puzzles are uninspired and mundane, not to mention that challenge is almost nonexistent.
The Collector's Edition comes with the usual bling; including wallpapers, concept art, cutscenes, soundtracks, replayable hidden objects, puzzles, a bubble-shooter puzzles, a strategy guide, achievements and collectibles. The bonus chapter is as entertaining as the main game, and adds up to the total length of around five hours.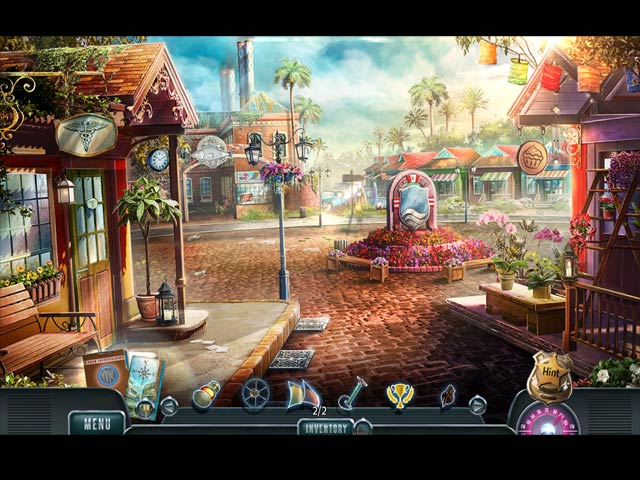 We have a fantastic opportunity to discover what Agent Brown was concealing and why he went on his own to investigate. Solve challenging riddles, travel through odd locations, and unravel the Restville mystery.Will it be easy for you to get to the end of "Detectives United: Phantoms of the Past" and solve the mystery?'Detectives United' […]
Starting off right where Mystery Case Files: The Harbinger ended, this twenty-second Mystery Case Files game takes the Master Detective through time hoops in an attempt to save the world! When the time is bren and existence as we know it is about to be destroyed, can rise to the occasion and save the day […]
G5 Entertainment has big shoes to fill with its new mobile game Crime Mysteries. The prolific studio is best-known for its mega-blockbuster hidden object game Hidden City and its overnight sensation Jewels of Rome. Crime Mysteries promises to combine the best of both genres – Hidden Object and Match 3 – into one neatly-packed game, […]