INFO
Item Reviewed
Tales of Terror: Estate of the Heart Collector's Edition
February 28, 2016
RELEASE DATE
February 14, 2016
FEATURES
Widescreen Support
Interactive Jump-Map
Voice Overs
3 Difficulties + Custom Mode
Paranormal Detector
COLLECTORS EDITION
Exclusive Bonus Chapter
Integrated Strategy Guide
Wallpapers & Concept Art
Soundtracks & Characters
Replayable HOs & Puzzles
Achievements & Collectibles
You are a part of the trio out investigating paranormal activities. You have arrived at the Heart Family Estate, a beautiful mansion which has been abandoned since 1904. Little did you know that this estate holds such deep, dark secrets of love, deceit and death.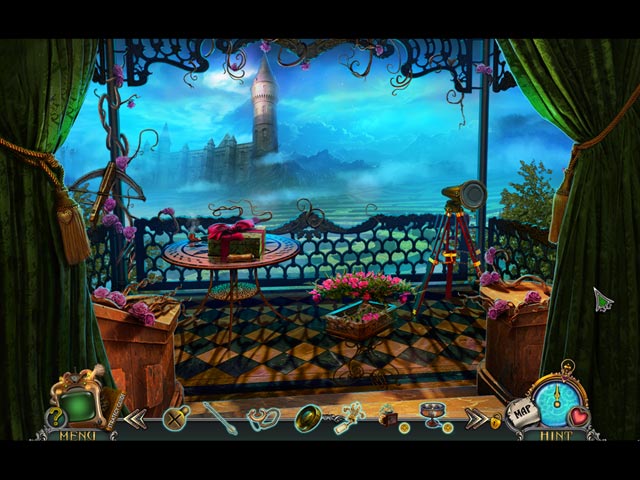 Tales of Terror: Estate of the Heart grabbed our attention right from the start with its unique plot. We love the idea of ghost hunters and always wondered why haven't any HOPA developers picked up on this idea yet. The dynamic of the characters is also impressive. Your father, Arthur, believes that there is a logical explanation for every paranormal activity, while Jesse is deeply passionate about ghost stories as they will help them sell his books. You, on the other hand, act as the middleman. It is fascinating to see how the dialogs play out between these three main characters, what a genius writing!
Moreover, Tales of Terror: Estate of the Heart is also visually pleasing. The graphics are sharp and clean, and although the artwork might lean a little too much on the blue hue, every single location looks wonderful on our screens. The soundtracks are equally amazing, we like that the background music really adds the creepy factor to the atmosphere.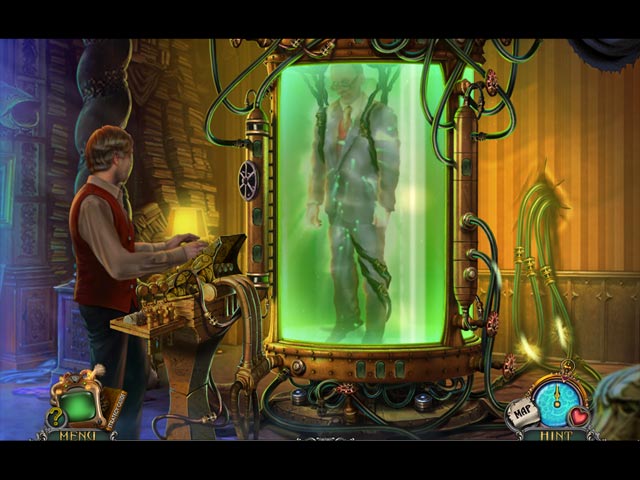 Unfortunately, we were not particularly thrilled about the gameplay of Estate of the Heart. The adventure part is very predictable and advanced players should not have any trouble working their way through. The hidden object scenes are interactive enough, but remained fairly standard and dull. Besides, the puzzles are mostly easy and mundane, nothing to be excited about. Nonetheless, you have a special tool, which is the Paranormal Detector. It doesn't do anything much, but it is a decent and appropriate addition to the game.
Regardless, Tales of Terror: Estate of the Heart was enjoyable for the whole four hours it took for us to complete. The bonus chapter is also pretty solid, and took us an hour more. The Collector's Edition comes with wallpapers, concept art, a strategy guide, soundtracks, replayable hidden object scenes, replayable puzzles, achievements, character biographies and collectibles.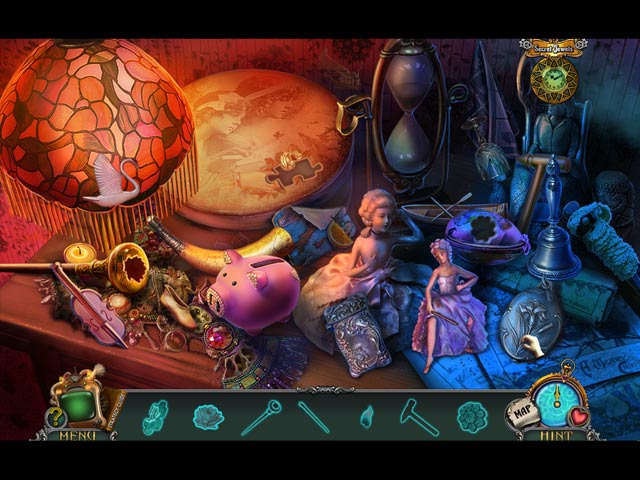 You were on a boat ride to a creepy island when your boat inexplicably crashed. You we up to find yourself stranded in handcuffs in an underground dungeon! Can you escape from your captors and reveal the deep dark secrets of this foggy island in Tales of Terror: The Fog of Madness? As a series, […]
Welcome to Fog Island, the home to the haunted castle owned by the mysterious Jacob Fogg. Can you survive this real-life nightmre in the upcoming Tales of Terror game? Screenshots taken by Jan Thomas
Medium Detective: Fright from the Past from Deep Shadows takes you to a murder scene back in the Victorian era. Rumor has it that the recent string of murders has been the work of a mysterious figure with the name of "Man of Shadows". As a detective with supernatural ability, your job is to stop […]