INFO
Item Reviewed
Sea of Lies: Beneath the Surface Collector's Edition
February 22, 2016
RELEASE DATE
February 7, 2016
DEVELOPER
Eipix Entertainment
FEATURES
Widescreen Support
Interactive Jump-Map
Voice Overs
Hidden Objects Vs. Match 3
3 Difficulties + Custom Mode
COLLECTORS EDITION
Exclusive Bonus Chapter
Integrated Strategy Guide
Wallpapers & Concept Art
Soundtracks & Cutscenes
Achievement & Collectibles
Souvenir Room
Replayable HOs & Puzzles
Eipix went full-on pirates in this new installment of the chart-topping Sea of Lies series. Due to the increased number of pirate attacks in the recent months, you were asked to join the ship's crew to help investigate this matter. Can you survive and stop the pirates and the sea monsters before they cause any more damage?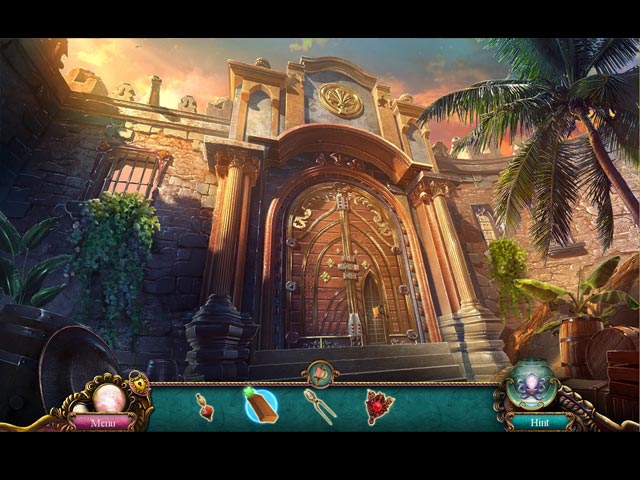 Sea of Lies is a great HOPA series, so far each and every installment has been pretty impressive, although none has yet to match the greatness of the original game. However, with Beneath the Surface, the beloved series has hit a new low. Firstly, we didn't find the storyline in Beneath to Surface to be very compelling. The story showcases very little creativity, and while it is easy to follow, there is not enough originality to keep us interested.
Similarly, the gameplay of Sea of Lies: Beneath the Surface is extremely mundane. This is an adventure-focused game, with a fair amount of puzzles and few hidden object scenes. The adventure part is straightforward and leaves very little room for exploration, advanced players will probably be able to race through the game in no time. The hidden object scenes are solid and well-made, but lack the bells and whistles. The puzzles are not very exciting either, most of them are disappointingly simple – at least they are entertaining to play.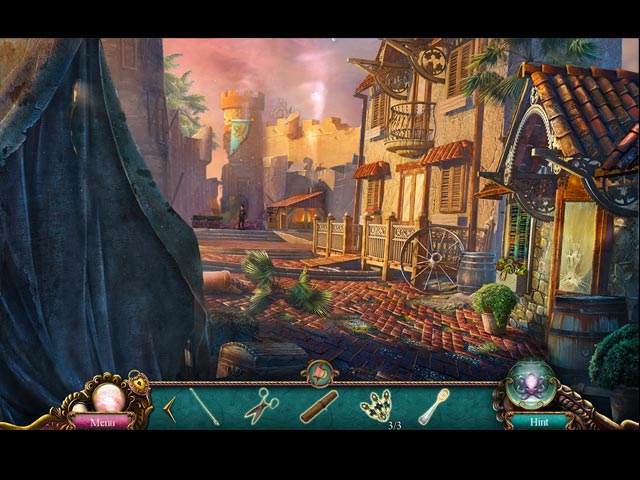 To be honest, the production is the only thing that kept this game from sinking. Again, Sea of Lies: Beneath the Surface featured amazing visuals, some very stunning locations and top-notch graphics. We were also amazed by the wonderful cutscenes and some of the astonishing animations in the game. Moreover, the orchestral soundtracks are appropriately epic and the voice-overs are just as great.
As mentioned, due to the lack of challenge, we finished Sea of Lies: Beneath the Surface in just around three hours. The bonus chapter adds a little more to the story, and another 50 minutes to the total playtime. The Collector's Edition is packed with a strategy guide, wallpapers, concept art, soundtracks, cutscenes, achievements, collectibles, replayable hidden object scenes, replayable puzzles and a souvenir room.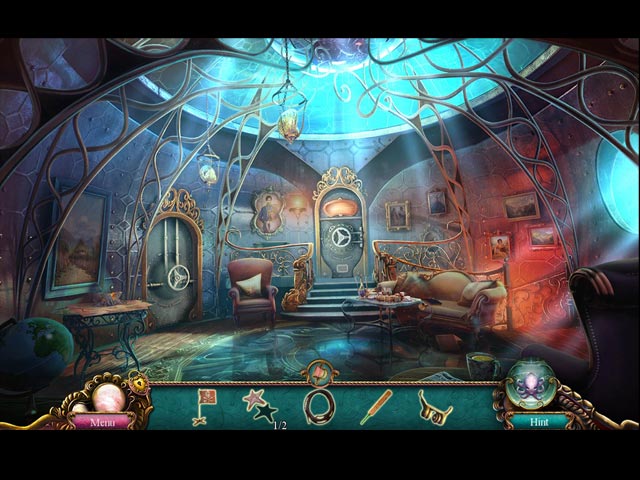 Happy Thanksgiving and get ready for another epic Mystery Case Files adventure! In this twentieth installment of the iconic Hidden Object series from Big Fish Games and Eipix Entertainment, you are tasked to investigate an urgent call from the infamous Manchester Asylum for the mentally insane. A mysterious patient from room 11 suddenly begins drawing a […]
Dreadful Tales: The Space Between was a revelation earlier this year and so, I had high expectations going into this new creepy Hidden Object sequel. In Dreadful Tales: The Fire Within, the legend has it that unnatural, ghostly things happened in the eerily quiet Coldfell Forest. Jill Weaver witnessed this firsthand when her family-bonding time […]
When an inmate at the Manchester Asylum draws a huge crown covering the walls of her cell, you're sent to learn what, if anything, it has to do with your past. But when the inmates escape, there's only one way for you to regain control — find the Black Crown before they do. You'll need […]