INFO
Item Reviewed
Royal Detective: Legend Of The Golem Collector's Edition
February 19, 2016
RELEASE DATE
February 5, 2016
FEATURES
Widescreen Support
Interactive Jump-Map
Voice Overs
3 Difficulties + Custom Mode
Golem Helper
COLLECTORS EDITION
Exclusive Bonus Chapter
Integrated Strategy Guide
Wallpapers & Screensavers
Concept Art & Soundtracks
Achievement & Collectibles
Replayable HOs & Puzzles
The golems have been attacking the peaceful village of Glanville, and they get stronger every day! Can you help the townspeople defeat these creatures and seek the reason behind this cruel attack?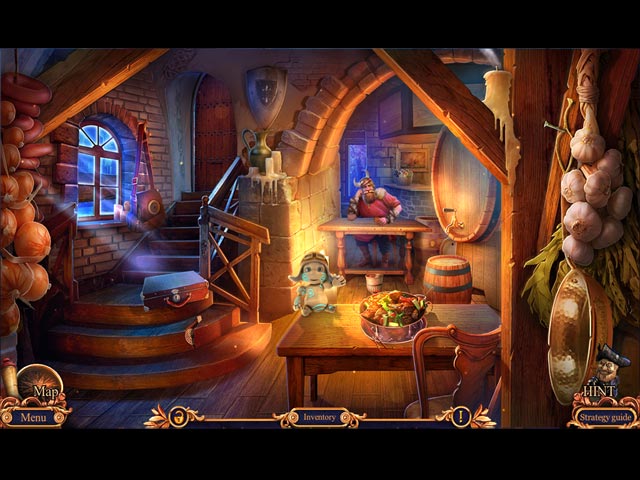 Big and scary creatures are terrorizing the town! How many times have we come across this type of stroyline in the HOPA genre? Normally, it is acceptable if the developer added some fun twist to the plot to keep things fresh and interesting. Unfortunately, that is not the case with Legend Of The Golem – the storyline is dry and boring, and the mundane backstory definitely doesn't help.
Still, Legend Of The Golem impresses when it comes to the production. The visuals are up to the standard expected from Elephant Games; vibrant graphics, lifelike animations and terrific special effects. Audio wise, the soundtracks are pleasant most of the time, but there are times when they can get overly-dramatic. The voice-overs are decent and are appropriate for each character.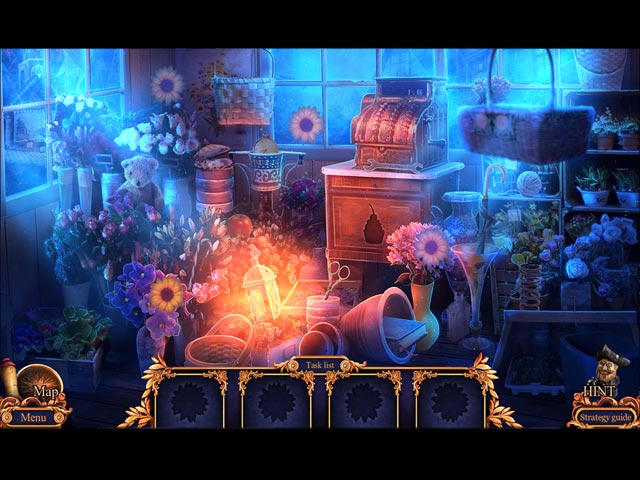 Legend Of The Golem does not really offer anything groundbreaking, The game focuses on the adventure part, which is pretty straightforward and predictable. However, the hidden object scenes and the puzzles are more challenging. The hidden object scenes come in a variety of formats, some of which are very creative. The puzzles are not exactly unique, but they contain some smart twists and the level of difficulty is just right for our tastes. Moreover, the game comes with a little Golem helper – we found him to be annoying at times.
We finished the main game of Royal Detective: Legend Of The Golem in around four hours, which is the standard length for HOPA games. The bonus chapter, which comes with the Collector's Edition, added another hour to the total. Other extras include wallpapers, screensavers, soundtracks, achievements, collectibles, a strategy guide, replayable hidden object scenes and replayable puzzles.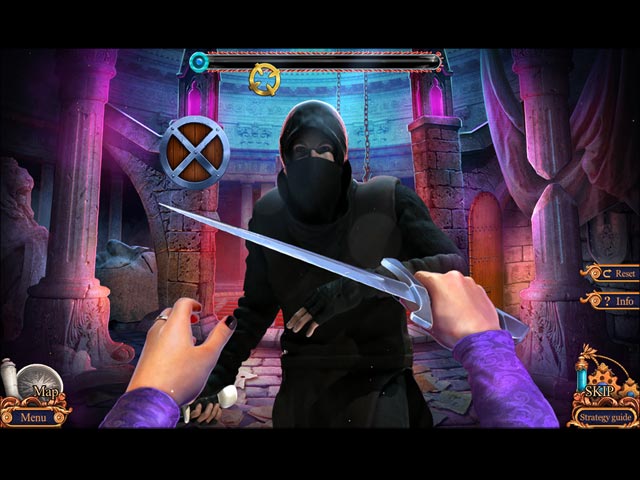 A classic whodunit, Tangle Tower has a vintage and contemporary feel to it. With clearly unrealistic puzzles, clever commentary, and a lot of click ticking, hunting for clues, and speaking to witnesses, it pays homage to classic point-and-click games. However, the game doesn't come across as a carbon ; rather, every design decision you come […]
Roman's Christmas is a pretty nice detective game that is certain to please fans of Danganronpa or Ace Attorney: Phoenix Wright. The game did have a lot of similarities to Gothic Murder: Adventure That Changes Destiny, which is actually a direct rival. We preferred this, and we feel confident recommending it as a highly secure […]
Experience the excitement of combat as you fight to save your innocent clients in a court of law like Phoenix Wright. In this beautiful compilation, you may play all 14 episodes from the first three games. Capcom has made one of the best visual-novel masterpieces named Phoenix Wright: Ace Attorney Trilogy, which was launched on […]