INFO
Item Reviewed
PuppetShow: The Face of Humanity Collector's Edition
February 4, 2016
RELEASE DATE
January 22, 2016
DEVELOPER
ERS Game Studios
FEATURES
Widescreen Support
Interactive Jump-Map
Voice Overs
3 Difficulties + Custom Mode
COLLECTORS EDITION
Exclusive Bonus Chapter
Integrated Strategy Guide
Wallpapers & Screensavers
Concept Art
Soundtracks & Cutscenes
Achievement & Collectibles
Replayable HOs & Puzzles
The puppets are taking over people's jobs in Saltsbruk! As if that is not bad enough, citizens have been murdered and the mayor's daughter has recently gone missing. Can you catch the criminal mastermind behind this deadly regime and rescue the mayor's daughter just in time?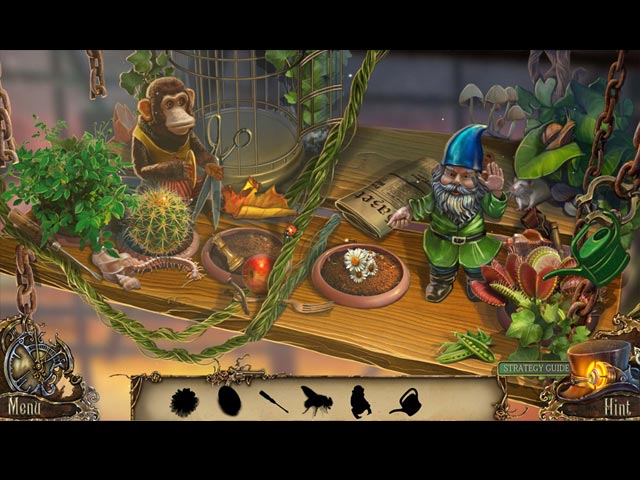 The fan-favorite PuppetShow series is back, and it is more epic than ever. This time, the developer has gotten more serious with the puppets concept. Not only are you exploring a puppet factory or encountering with puppet enemies, you are solving a case in a town full of puppets! Exciting, isn't it? In fact, ERS-G executed this fascinating concept quite well. The environment feels mysterious and creepy at the same time, the stakes are definitely high this time round.
The production team also did an amazing job with The Face of Humanity. The visuals are stunning, some of the best we have seen from ERS-G. We were impressed with all the details and things to look at in each location, as well as the amazing animations and character's designs. In addition, the soundtracks really help build up the suspense and the voice-overs are pretty solid.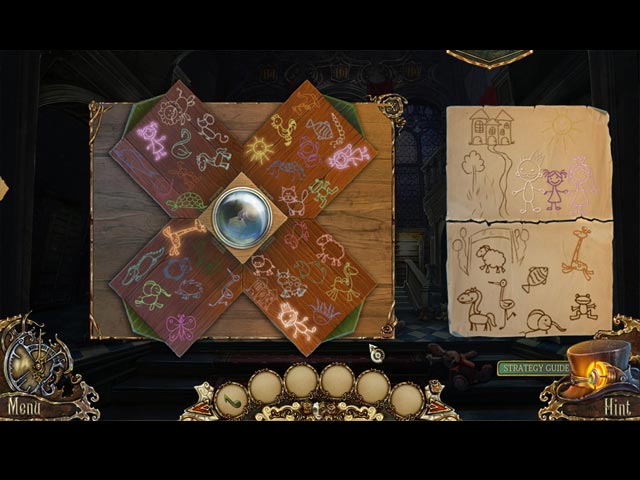 Unfortunately, the gameplay of The Face of Humanity just doesn't live up to its wonderful production and promising concept – The Face of Humanity is a ridiculously easy game! We blasted through the adventure portion of the game with little thinking to do, as we did with the mundane hidden object scenes. At least a few of the puzzles are slightly more complex, although the majority of them could be solved in just a few clicks.
This doesn't mean that PuppetShow: The Face of Humanity is not an entertaining game, because it is indeed very fun. We loved the fast-paced gameplay and enjoyed every single minute of the game through and through. However, ERS-G could certainly use some creativity and innovative ideas in the next sequel.
Probably due to the lack of challenge, we finished the main game in a disappointingly short three-hour. That being said, the one-hour Bonus Chapter, which might as well be better than the main game, was well worth the Collector's Edition price. Other features in the bonus section are wallpapers, screensavers, concept art, soundtracks, cutscenes, a strategy guide, achievements, collectibles and replayable hidden object scenes and puzzles.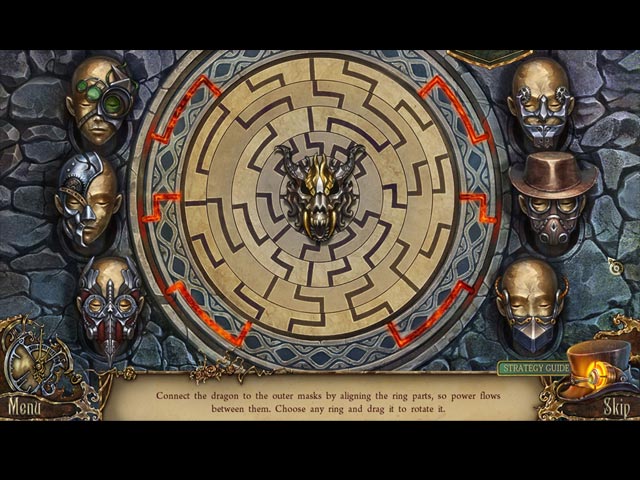 Grim Facade takes us back to Venice with this new installment, The Red Cat. Recently, a series of murders has been going on in town, with the killer announcing its victim by putting a Red Cat on the victim's front door. The Mayor has asked for your expertise when his son appears to be the […]
Marjory called for your help when her fiancé has been kidnapped by hooded figures in plague masks. As you dive deeper into the case, you discover something far sinister lies behind. PuppetShow has now come to the ninth installment, with little progress. First off, there is simply nothing innovative about the story in PuppetShow: Her Cruel Collection. […]
Here comes another Dark Tales game in this long-running series from ERS Game Studios. In this ninth installment, you are asked to travel to Hungary to solve another gloomy case, based on the famous Allan Poe's short story Metzengerstein. Despite Metzengerstein being one of our personal favorite Allan Poe's works, we found this installment […]