INFO
Item Reviewed
Gardens Inc. 4: Blooming Stars Collector's Edition
February 18, 2016
RELEASE DATE
January 31, 2016
DEVELOPER
World-Loom
Nitreal Games
Intenium
FEATURES
Widescreen Support
Voice Overs
Chain-Tasks Assignment
COLLECTORS EDITION
Ten EXCLUSIVE Levels
Integrated Strategy Guide
Achievements
Collectibles
Replayable Cutscenes
Jill and Mike just landed a deal to broadcast their very own reality TV show! Help them garden around the world and boost their show ratings. At the same time, the couple is also expecting a baby in the near future. Can the show run smoothly or would a jealous rival try to sabotage the show?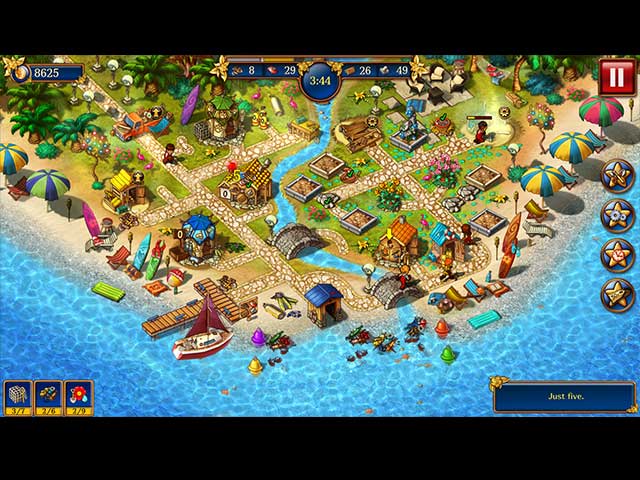 With Blooming Stars being the fourth successful game in the Gardens Inc. series, we can officially say that Gardens. Inc is one of the best resource-management franchises created. What we love about Gardens Inc. is that it is not just about running around and collect resources, but the gardening theme actually sets the series apart from its competitors. And Blooming Stars does not disappoint us in the slightest.
The Gardens Inc. is well known for its signature artwork and colorful graphics. Gardens Inc. 4: Blooming Stars takes that classic look one step forward, with more detailed artwork and super polished visuals. Every single scene looks absolutely wonderful, accompanied by upbeat soundtracks – Blooming Stars is a treat for both the eye and the ear.
Another great thing about Gardens Inc. 4: Blooming Stars is that it is one of those few resource-management titles that actually has a solid storyline. The story progresses as you complete each level, and each level actually serves some sort of a purpose in the plot. Those who have been enjoying Gardens Inc. games since the first installment would be glad to see some returning characters, along with some fascinating new ones.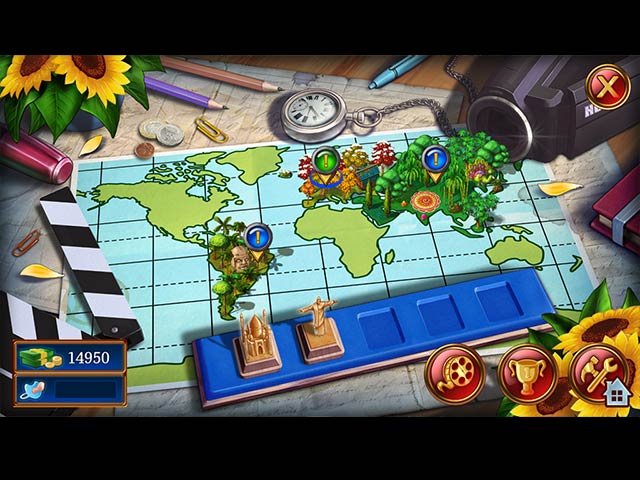 The developers for sure unleashed their creativity in this sequel. At its core, Gardens Inc. 4: Blooming Stars plays like any other Gardens Inc. games. You collect resources, build and upgrade workstations, complete tasks and plant flowers. There is also a Bonus Goal in every level, that is, to arrange the flowers in such a way that satisfies the given condition. However, Blooming Stars introduced us to a couple of unique features as well. For example, the animal catchers, the resource delivery sheds, the collectible moles and new means of transportation for your character. It is a delight to see a resource-management game with this many refreshing features.
Not only that, Gardens Inc. 4: Blooming Stars is an incredibly well-designed game. Each level looks different from the next, and there is certainly a lot to look at in each level – only adds to the entertainment value of the game. On casual mode, the levels are also programmed in a way that is not too hard nor too easy, just the perfect difficulty. Still, beginners can select the Relaxed Mode, while advanced players can go for the Expert Mode.
Gardens Inc. 4: Blooming Stars consists of 45 addicting levels and five bonus levels, with nine more regular levels and one more bonus level in the Collector's Edition. The Collector's Edition also comes with collectibles, achievements, cutscenes and a very helpful strategy guide – totally worth the price!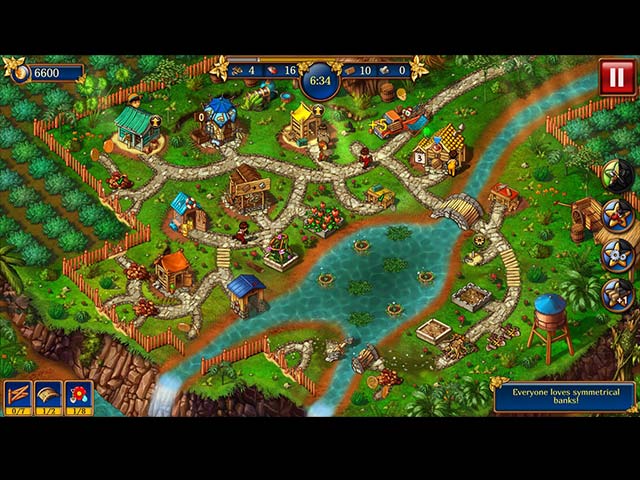 In this fifth installment of the fan-favorite Campgrounds series, Addie is in need of a vacation, but how could she leave her campgrounds lonely? She enlisted her trusted friend Tom to help lo over the campsites while she's away, but as a newbie, is Tom up to the task? all the previous games in […]
Whether it's fairy tale fantasy or medieval or Vikings or crime, the Time Management genre has gone through a wide range of themes – but very few have actually been set in a futuristic world. Faraway Planets takes you to the future when civilization is possible on another planet, when technology is so advanced and […]
General Flavius of Britons is up for a dangerous new journey! After ridding the land of Britons of the Filth in the first chapter, Flavius realized that he still needs to clear the source of the evil. Enter the Shadow Lands – the underworld for the dead souls of the Celts where the Filth has […]