INFO
Item Reviewed
Danse Macabre: Lethal Letters Collector's Edition
February 24, 2016
RELEASE DATE
February 12, 2016
DEVELOPER
Eipix Entertainment
FEATURES
Widescreen Support
Interactive Jump-Map
Voice Overs
Hidden Objects Vs. Match 3
3 Difficulties + Custom Mode
COLLECTORS EDITION
Exclusive Bonus Chapter
Integrated Strategy Guide
Wallpapers & Concept Art
Soundtracks & Cutscenes
Achievement & Collectibles
Making Of
Replayable HOs & Puzzles
Souvenirs & Match 3
As a renowned cognitive psychologist, the Count has invited you to St. Petersburg to diagnosis his ballerina fiancée, who has been acting strangely in the recent weeks. However, the event took a tragic turn when the Count's fiancée shot him in the heart right from the stage! Can you find out the reason behind this murder and what causes her to behave this way?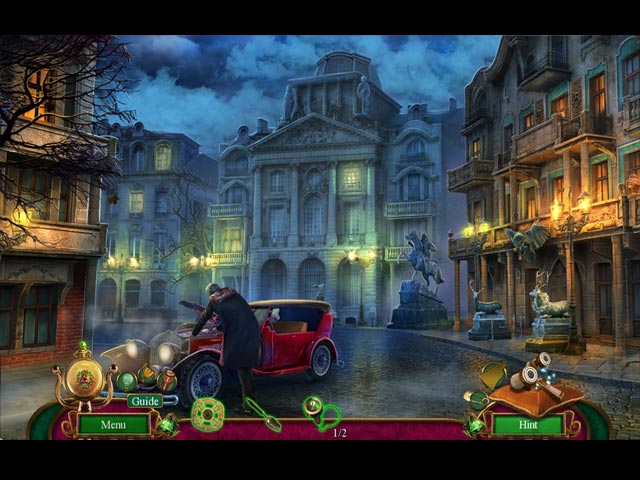 Danse Macabre has always been one of our top favorite HOPA franchises from Eipix. We adore the glamour and the untouchable class that comes with each and every installment of the series. Danse Macabre: Lethal Letters introduced us to a new murder case in Russia, and this one is more captivating than ever. Murder mysteries sure have been done countless times in the HOPA field, but Eipix somehow managed to make this one very fascinating. We were intrigued right from the start to the end of the game, not a moment of boredom.
We do not need to say much about the sights and sounds in Danse Macabre: Lethal Letters, as Eipix's reputation in this aspect speaks for itself. Lethal Letters has an amazing production; from the detailed artwork and vibrant graphics to the grand soundtracks and the on-point voice-overs. One thing though, the character animations can sometimes be slow and awkward, but it is minor issue that can be forgiven.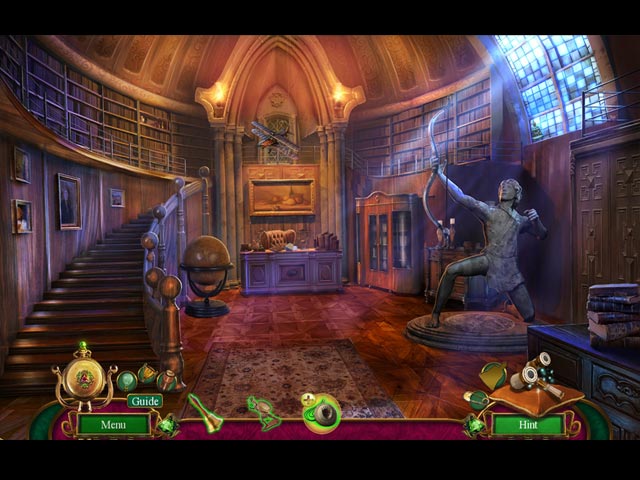 Eipix didn't do anything groundbreaking with the gameplay of Danse Macabre: Lethal Letters, but at least they did everything right. As expected, the game focuses on the adventure portion as well as the puzzles, and light on the hidden object scenes. The adventure part is straightforward enough, and the hidden object scenes are very well entertaining. As for the puzzles, they range from easy to moderately difficult – many offer interesting twists on the familiar formats, while some are impressively original. To aid your investigation, there is also a Pocket Watch at your disposal. As a hypnosis expert, you can use this pocket watch to instantly hypnotize your patients – a pleasant and sensible addition.
Last but not least, Danse Macabre: Lethal Letters has a satisfying length. We finished the main game in just a little over four hours, and the equally-excellent bonus chapter in an hour or so. The Collector's Edition comes with the standard gallery items, replayable hidden object scenes, replayable puzzles, a strategy guide, souvenir room, a freeplay Match 3 and a behind-the-scenes video.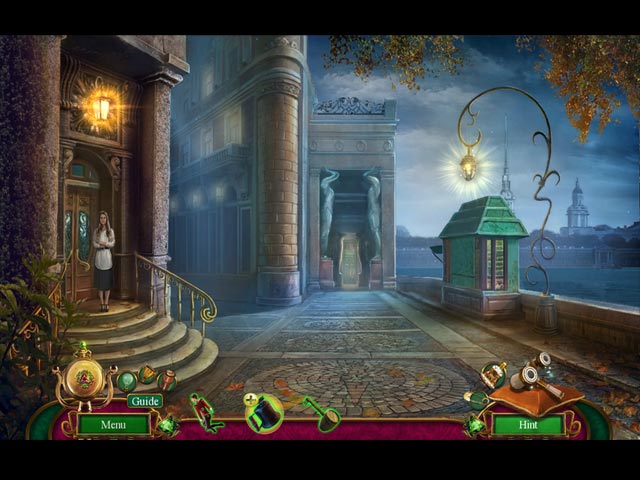 Happy Thanksgiving and get ready for another epic Mystery Case Files adventure! In this twentieth installment of the iconic Hidden Object series from Big Fish Games and Eipix Entertainment, you are tasked to investigate an urgent call from the infamous Manchester Asylum for the mentally insane. A mysterious patient from room 11 suddenly begins drawing a […]
Dreadful Tales: The Space Between was a revelation earlier this year and so, I had high expectations going into this new creepy Hidden Object sequel. In Dreadful Tales: The Fire Within, the legend has it that unnatural, ghostly things happened in the eerily quiet Coldfell Forest. Jill Weaver witnessed this firsthand when her family-bonding time […]
When an inmate at the Manchester Asylum draws a huge crown covering the walls of her cell, you're sent to learn what, if anything, it has to do with your past. But when the inmates escape, there's only one way for you to regain control — find the Black Crown before they do. You'll need […]