INFO
Item Reviewed
12 Labours of Hercules V: Kids of Hellas Collector's Edition
February 8, 2016
RELEASE DATE
January 24, 2016
DEVELOPER
ZoomOut Games
JetDogs Studios
FEATURES
Widescreen Support
Voice Overs
Relaxed, Casual & Expert Mode
Chain-Tasks Assignment
COLLECTORS EDITION
10 EXCLUSIVE Levels
Wallpapers
Integrated Strategy Guide
Achievements
Collectibles
Only five months after the release of 12 Labours of Hercules IV: Mother Nature, we get a new installment in the hit resource-management series. In this fifth 12 Labours of Hercules game, you must help Hercules and Megara rescue the kids of Hellas and put an end to Ares' evil regime.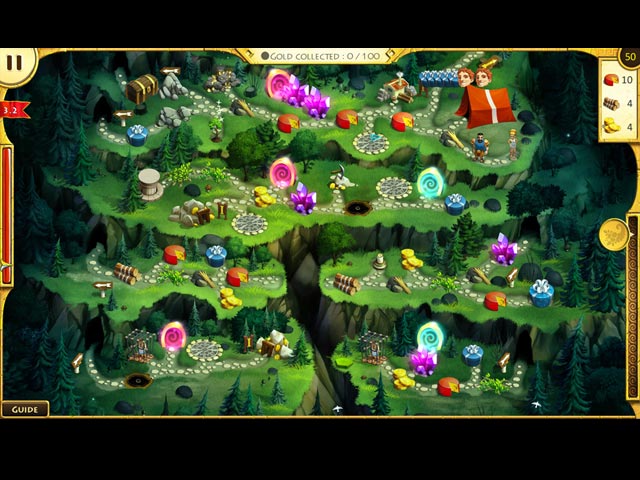 If you are a fan of the genre, then it should not be hard to learn your way around 12 Labours of Hercules V: Kids of Hellas. Kids of Hellas plays just like any other resource-management games, in fact, it feels exactly like the previous installments in the series with slight variations. As you progress through the game's 40 levels; you will be collecting multiple resources, construct different buildings and perform a variety of tasks. Basically, there is nothing very special about the gameplay in Kids of Hellas.
However, it is not like Kids of Hellas does not include any extra features to go alongside the main gameplay at all. In each level, there is a hidden puzzle piece for you to search for. When ten of these puzzle pieces are found, you can play a little jigsaw puzzle to combine them together and form a wallpaper- not exactly amusing.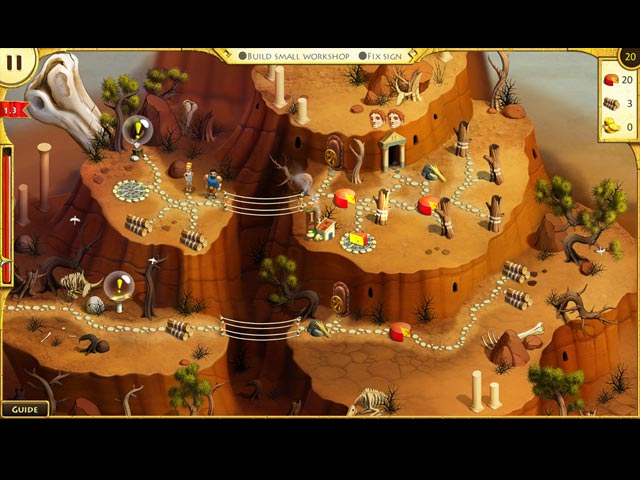 Luckily, the production team helps save the otherwise extremely mundane game. As usual, the graphics in 12 Labours of Hercules V: Kids of Hellas are sharp and clean, with appropriate special effects and decent animations. The soundtracks do sound a little Western this time round, which is not a bad thing at all, as they seem to fit the game perfectly.
In addition to the wonderful sights and sounds, we were also impressed by the level design in the game. Unlike many of the resource-management games out there, the levels in Kids of Hellas can be quite complex. Although the tasks and objectives might be pretty straightforward, the path to complete them are not as easy. The complexity in the design of each level also makes the game much more interesting to play.
12 Labours of Hercules V: Kids of Hellas is a Collector's Edition game, that means it comes with a few exclusive perks. This includes wallpapers, a helpful strategy guide, ten new levels, achievements and collectibles.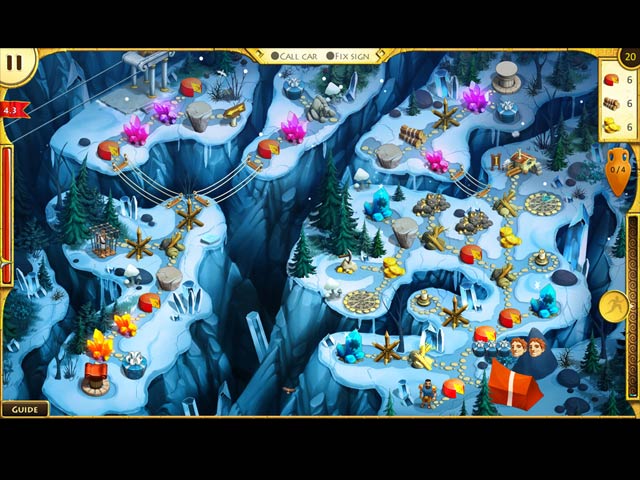 In this fifth installment of the fan-favorite Campgrounds series, Addie is in need of a vacation, but how could she leave her campgrounds lonely? She enlisted her trusted friend Tom to help lo over the campsites while she's away, but as a newbie, is Tom up to the task? all the previous games in […]
Whether it's fairy tale fantasy or medieval or Vikings or crime, the Time Management genre has gone through a wide range of themes – but very few have actually been set in a futuristic world. Faraway Planets takes you to the future when civilization is possible on another planet, when technology is so advanced and […]
General Flavius of Britons is up for a dangerous new journey! After ridding the land of Britons of the Filth in the first chapter, Flavius realized that he still needs to clear the source of the evil. Enter the Shadow Lands – the underworld for the dead souls of the Celts where the Filth has […]