INFO
Item Reviewed
Witches' Legacy: Awakening Darkness Collector's Edition
January 11, 2016
RELEASE DATE
December 25, 2015
FEATURES
Widescreen Support
Interactive Jump-Map
Voice Overs
3 Difficulties + Custom Mode
Hidden Objects Vs. Matching
Ferret Helper
COLLECTORS EDITION
Exclusive Bonus Chapter
Integrated Strategy Guide
Wallpapers & Screensavers
Concept Art & Soundtracks
Achievements & Collectibles
You've just arrived home to discover that a witch named Cassandra has cursed your family. You and your mother have been cursed with an aging spell that causes the body to rapidly deteriorate. Your sister, Nikki, has also been kidnapped by Cassandra. Now you need to hunt down Cassandra and lift this deadly curse from your family, but you must do so before your body crumbles to dust!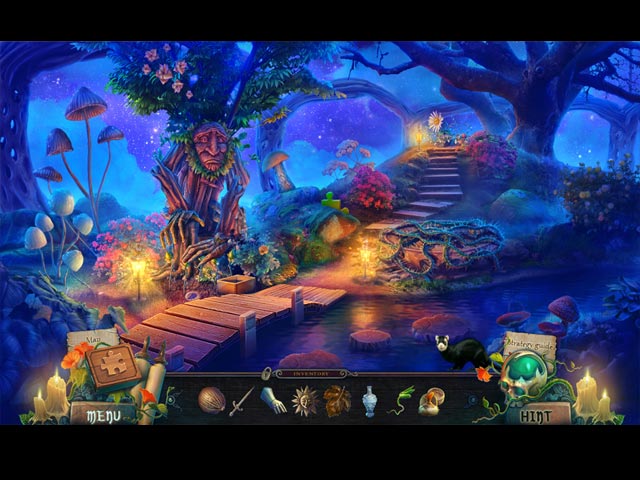 To kick things off, we want to say that we were never big fans of the Witches' Legacy series. It is an undeniable fact that the series is an extremely successful one, but somehow we just couldn't get into it. Well, Elefun Games has finally managed to convert us into fans after this one!
Unlike the previous installments, Witches' Legacy: Awakening Darkness does not tell a story that revolve around the beloved heroine, Lynn Watson, but rather her husband. Kudos to the developers for morphing the saga into something more refreshing, without straying too far from the original plot. As said, we are more excited about the plot in this installment than we did in the past with its predecessors – there was not a single moment of boredom from the start to finish.
Witches' Legacy has always featured quite an odd theme; one that is on the verge between horror and humor. Awakening Darkness basically takes that concept one step further, and things are even more bizarre in this game. Throughout the game, you will be able to interact with peculiar characters, deal with weird situations and witness many quirky things. Moreover, we really appreciate all those random animations and interactions in each scene – they might not be necessary, but they help freshen things up.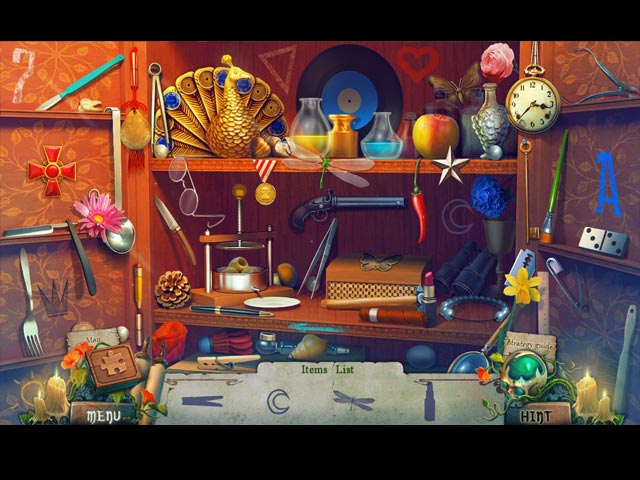 As expected, the production of Witches' Legacy: Awakening Darkness is top-notch. The graphics are wonderful, with just enough use of vibrant colors to keep the energy up. The cinematics and most of the animations are also well-done, even though we have seen better. We have nothing against the audio in this game, nor we feel like they are anything to write home about.
The only major flaw in Witches' Legacy: Awakening Darkness is the slight lack of challenge. The adventure portion is straightforward, the puzzles are easy, the hidden object scenes introduced some interesting concepts, but are also easy. Nonetheless, Witches' Legacy: Awakening Darkness is an entertaining game through and through.
Witches' Legacy: Awakening Darkness took us about four hours to complete, and the bonus chapter took us another hour – a pretty standard length. The Collector's Edition includes a strategy guide, achievements, screensavers, collectibles, concept art and soundtracks.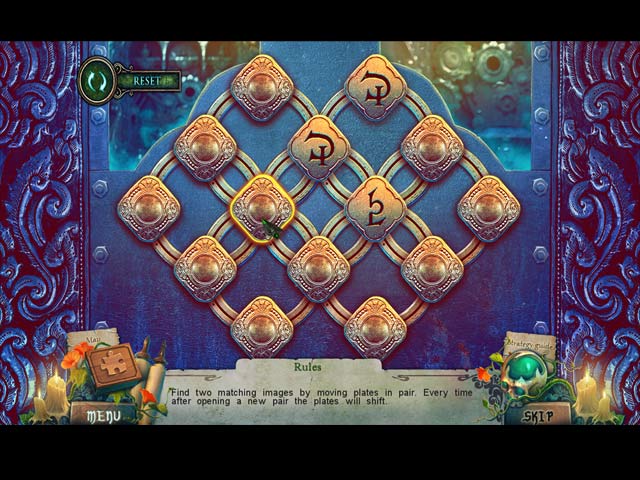 Witches' Legacy continues the successful franchise with its twelfth installment, Secret Enemy. Not long after the Ancient Once was resurrected in the previous game, evil monsters have kicked off their attack on the Earth. But these foul creatures are not the power witch's only foe, as the Witch Hunters are also out tracking down witches […]
Earth is currently swarmed with monsters and evil entities when the Witch Hunters decided to take advantage of this opportunity and attack the witches. Can you keep the Earth as well as your own coven safe from these external forces? Screenshots taken by Jan Thomas
It was the night right after the ceremony in which Fear For Sale magazine won an award and you just arrived home when you got an urgent call from your boss – creepy dolls are attacking the Fear For Sale headquarter! As a skilled investigative journalist, do you have what it takes to solve yet […]