INFO
Item Reviewed
Sable Maze: Soul Catcher Collector's Edition
January 17, 2016
RELEASE DATE
January 1, 2016
DEVELOPER
Daily Magic Productions
FEATURES
Widescreen Support
Interactive Jump-Map
Voice Overs
Hidden Objects Vs. Match 3
3 Difficulties + Custom Mode
Diary
Magic Rune
COLLECTORS EDITION
Exclusive Bonus Chapter
Integrated Strategy Guide
Wallpapers & Concept Art
Soundtracks
Achievements & Collectibles
Developer's Diary
Sable Maze: Soul Catcher takes it back to the start when you decided to go back to Sullivan River for the 20th anniversary of your brother's disappearance. Instead of a peaceful trip to pay respects to your brother, you found yourself trapped in the Underworld!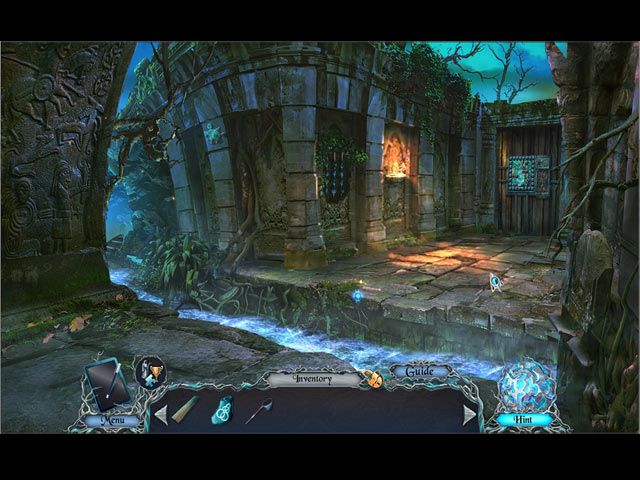 It has been quite a while since Daily Magic has released a game that really captured our attention, most of their recent work lacked creativity and sort of felt like a copy cat of one another. Unfortunately, Sable Maze: Soul Catcher does not feel like a big step up, although it does possess certain qualities that distinguish itself from its peers.
Firstly, the plot in Sable Maze: Soul Catcher is nothing particularly special. How many times have you got trapped in a fantasy world while trying to solve a family mystery? Still, as predictable as it is, the storyline is executed in a way that always kept us entertained.
The gameplay in Sable Maze: Soul Catcher is no doubt extremely well engineered. All of the game mechanics flow very well together, resulting in an impressively fast-paced adventure. Regardless, we cannot ignore the fact that Soul Catcher is also an incredibly easy game. The hidden object scenes come in a variety of styles, all of which are not very challenging – a Match 3 option is also available, if you are not fond of finding objects. The puzzles are somewhat lackluster; there are some delightful twists on the familiar formats, but not enough challenge and complexity.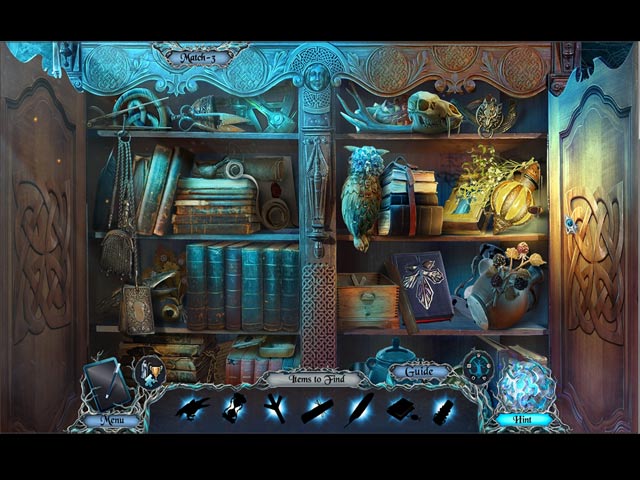 Anyway, it is not as if the developer has not tried to make Soul Catcher more memorable. There is a special feature included in the game, which is the Magic Rune. This rune is supposed to help you ward off evil spirits, but every time you would need to solve a 3D puzzle first. This puzzle can be fairly confusing and disjointed after a few times, so we are not sure whether it is there to improve the experience or just to frustrate us.
Fortunately, Sable Maze: Soul Catcher has a top-notch production to make up for everything that it fails at. The graphics are definitely sharp, with eye-catching colors and amazingly detailed artwork. There is a lot to take in in each scene, absolutely magical! The cutscenes and animations do not disappoint either, kudos to the art team. In addition, the soundtracks are also very enchanting, and work well with the paranormal fantasy theme of the game.
Sable Maze: Soul Catcher took us roughly four hours to complete, and the equally-solid bonus chapter took us another 55 minutes. Apart from that, the Collector's Edition includes a strategy guide, a developer's diary, wallpapers, concept art, soundtracks, achievements and collectibles.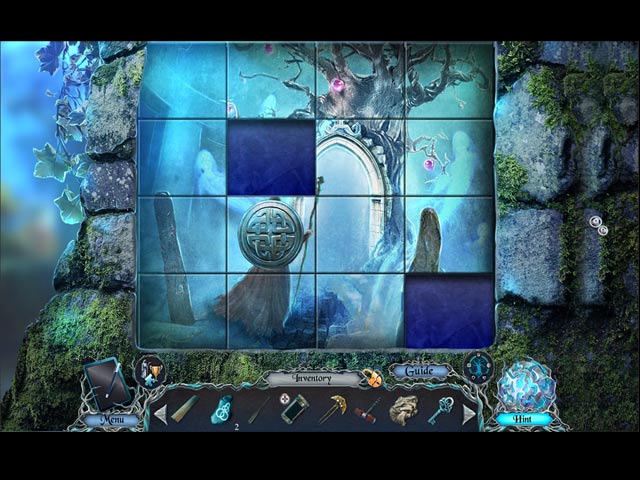 Santa was on his way to a tropical island to iver Christmas gifts when a violent storm knocked him out of the sky. As a demigod with fire magic, you are the only one who can locate Santa and rescue him. However, things might not be as easy as expected when you have to face […]
Following last year's Yuletide Legends: The Brothers Clause, Daily Magic Productions brings back the holiday series with a new installment. Can you the Christmas island and save Santa from the evil force? Screenshots taken by Jan Thomas
Dana and Rick explored an abandoned house on Maple Street when they were just little kids, and their lives were forever changed. Flash forward to today, Dana suddenly collapsed one day after work and in her coma, signaled to you to go back to take care of some unfinished business at that old house. Can […]