INFO
Item Reviewed
Reflections of Life: Dark Architect Collector's Edition
January 25, 2016
RELEASE DATE
January 10, 2016
FEATURES
Widescreen Support
Interactive Jump-Map
Voice Overs
Hidden Objects Vs. Match 3
3 Difficulties + Custom Mode
Diary & Lenses
Owl Helper & Amulet
COLLECTORS EDITION
Exclusive Bonus Chapter
Integrated Strategy Guide
Wallpapers
Soundtracks & Cutscenes
Achievement & Collectibles
Replayable HOs & Puzzles
Bonus Interactive Storybook
Three Lucky Gifts
The kingdom is under attack by monsters of the four elements. Protect Queen Clio and the powerful Dark Ruby at all cost, before the evil Architect use it to destroy the world! Reflections of Life: Dark Architect is back and it is bigger and better than ever…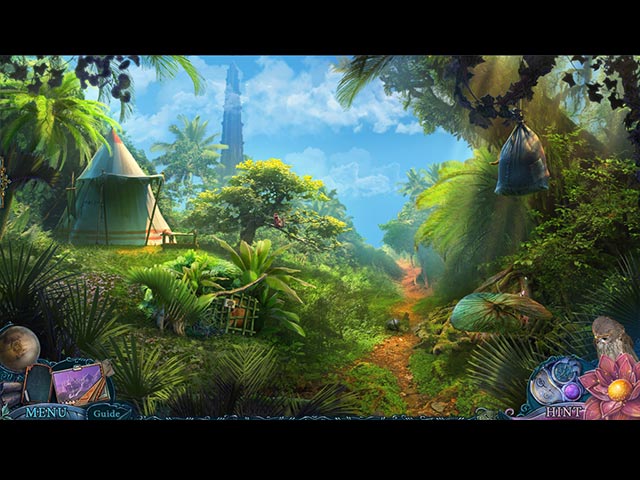 It seems like GrandMA Studios is getting better and better with each of their releases – Reflections of Life: Dark Architect is hands-down the developer's best work yet. At first, the story in Dark Architect seems pretty mundane, at least until the fascinating backstory kicks in. We were especially impressed by the storytelling technique used in the game, the interactive storybook mini-games. Surely, the concept of interactive storybook has already been done many times in the industry. Still, the developer managed to make it even more fun and even more interactive, definitely one of the many highlights of the game.
What makes Reflections of Life: Dark Architect so special? It has some of the best visuals the HOPA genre! The graphics are extremely sharp and bright, the artwork is detailed and does not rely on just one or two color hue. The range of colors is quite impressive actually and basically all of the scenes are wallpaper-worthy. At the same time, the audio aspect of Dark Architect is also neatly done. The soundtracks perfectly convey the level of urgency in each situation, and the voice-overs do not disappoint either.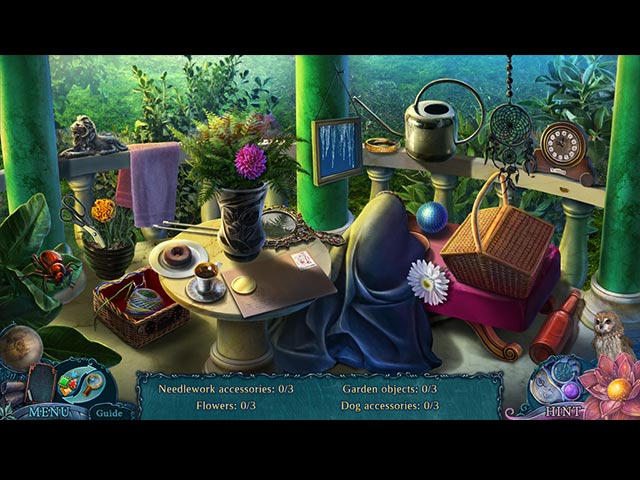 Reflections of Life: Dark Architect is not just your typical HOPA game when it comes to the gameplay. There is a lot to do in each of the locations and the number of tasks to complete simultaneously can be a little overwhelming. That is, Dark Architect is not an easy game. To juice up the gameplay, the developer also added a couple of special features; an owl helper, a magical amulet and lenses. All of which serves their own purpose well and really add some value to the game.
Many developers struggled to bring some creativity and challenge to the hidden object games. Surprisingly, this doesn't seem to be the problem for GrandMA Studios in this case. The hidden object scenes in Dark Architect are both innovative and challenging. Items can be quite difficult to spot, while not being too obscure. You can also switch to play some well-designed Match 3 boards if you are tired of searching for objects. On the other hand, the puzzles are not as tricky to solve – they offer some delightful twists though.
To top it all off, Reflections of Life: Dark Architect is a satisfyingly long game. The main game took us around five hours to complete, and the bonus chapter, which is also amazing, took us another hour. The Collector's Edition also comes with an extra interactive storybook, a strategy guide, well-hidden collectibles, achievements. cutscenes, soundtracks, wallpapers, replayable hidden objects and puzzles as well as three lucky gifts.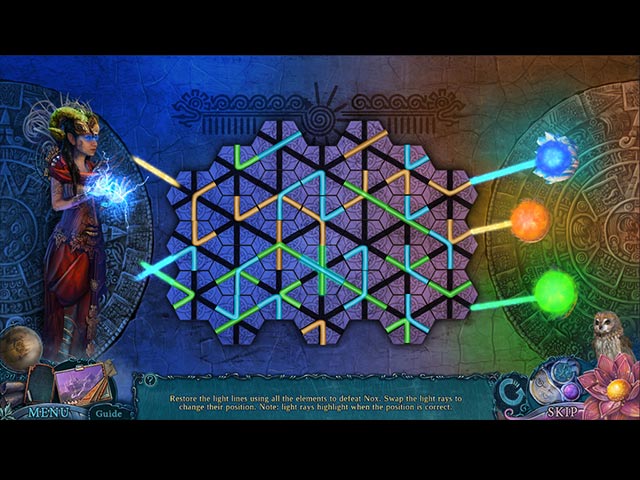 Greedfall, an expansive RPG by the French studio Spiders, offers players lush, opportunity-filled environments that are enhanced by a variety of customization options. Although a Greedfall sequel is in the works, Spiders does not intend to depart from that offering shortly, and the upcoming Steelrising is an action RPG instead, thus it will be […]
We've seen a lot of Daedalic's upcoming stealth adventure game gameplay. We've been waiting for further information about The Lord of the Rings: Gollum since it was ayed to 2022 at the start of 2021. Fortunately, developer Daedalic Entertainment is finally gearing up to iver this game into the hands of J.R.R. Tolkien enthusiasts after […]
Your friend is having trouble in these searching games because her grandma has gone missing, and she believes something bad has happened.To become a true Fairy Godmother, you must travel to various locations in this hidden object game. Various HOPs and mini-games will assist you in immersing yourself in the enchanting story of a fairytale […]