INFO
Item Reviewed
Phantasmat: Behind the Mask Collector's Edition
January 7, 2016
RELEASE DATE
December 18, 2015
DEVELOPER
Eipix Entertainment
FEATURES
Widescreen Support
Interactive Jump-Map
Voice Overs
3 Difficulties + Custom Mode
Hidden Objects Vs. Match 3
COLLECTORS EDITION
Exclusive Bonus Chapter
Integrated Strategy Guide
Wallpapers & Concept Art
Soundtracks & Cutscenes
Achievements & Collectibles
Character Biographies
Souvenir Room & Bonus Videos
Replayable HOs & Puzzles
Bonus Match-3
Your long-lost cousin, Patrick, has invited you to the Ward family estate for a reunion! You arrived at the mansion to find your relatives already waiting for your arrival. But things are not so simple when strange events started happening. Discover the dark secrets that run through your family in this new installment of the Phantasmat franchise.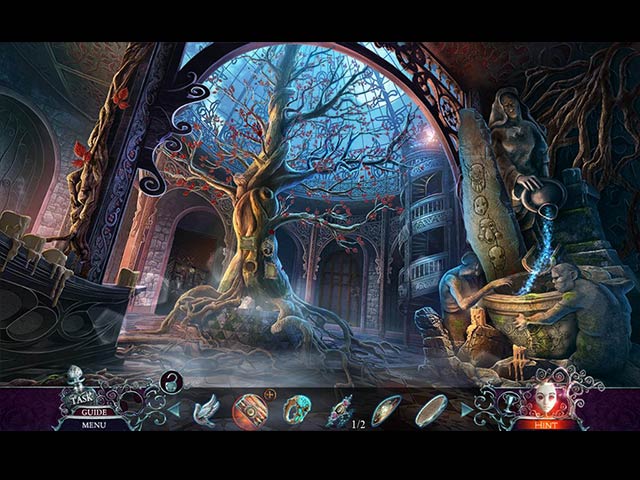 Phantasmat has always quite a consistent series when it comes to quality, and the previous two games that were done by Eipix were surprisingly decent as well. Still, we believe that Phantasmat: Behind the Mask might just be the best installment yet! Firstly, Behind the Mask has a really interesting and thrilling story that keeps us excited waiting to see what comes next. We also like the fact that the story concludes itself within just this one game, without dragging on to two or three games.
When it comes to Eipix, we know what to expect from the art department. Again, Behind the Mask serves flawless production. This includes, but not limited to, gorgeous visuals, amazingly-designed environment, detailed artwork, solid cutscenes, impressive music and appropriate voice-overs. Basically everything you need for an immersive gaming experience.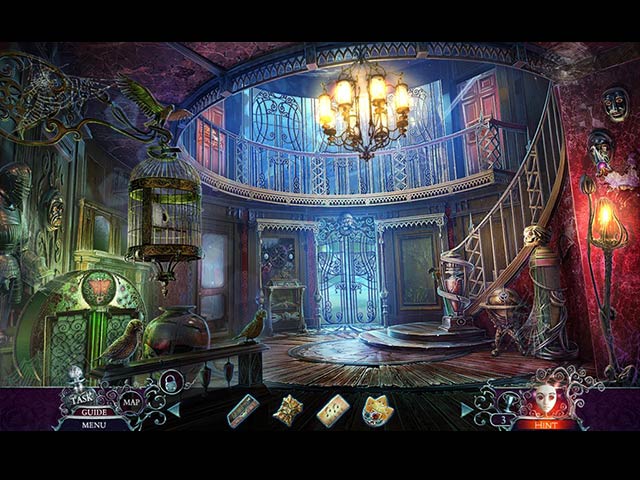 Similar to most of the HOPA games nowadays, Phantasmat: Behind the Mask focuses on the adventure part and the puzzles, rather than the hidden object scenes. Sparse as they are, the hidden object scenes offer a nice variety and excellent creativity, a Match-3 mode is included as well. We did not find the puzzles to be particularly challenging nor innovative, but they certainly contain some fun twists and are all very entertaining to play. As for the adventure part of the game, it is exquisitely made and absolutely enjoyable, although not mind-blowing.
As mentioned, the storyline concludes itself within the main game. However, the bonus chapter and the character biographies that comes with the Collector's Edition of the game would add some exciting details to the plot. Other extras in the bonus section are wallpapers, concept art, soundtracks, cutscenes, bonus videos, a strategy guide, a souvenir room, collectibles, achievements, replayable hidden object scenes and puzzles and Match-3 boards.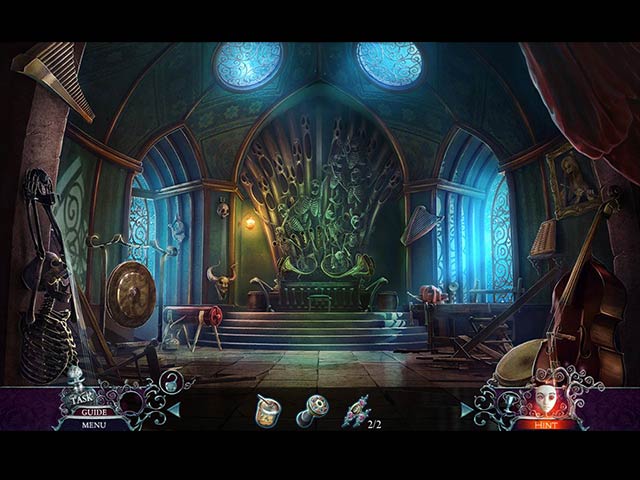 Happy Thanksgiving and get ready for another epic Mystery Case Files adventure! In this twentieth installment of the iconic Hidden Object series from Big Fish Games and Eipix Entertainment, you are tasked to investigate an urgent call from the infamous Manchester Asylum for the mentally insane. A mysterious patient from room 11 suddenly begins drawing a […]
Dreadful Tales: The Space Between was a revelation earlier this year and so, I had high expectations going into this new creepy Hidden Object sequel. In Dreadful Tales: The Fire Within, the legend has it that unnatural, ghostly things happened in the eerily quiet Coldfell Forest. Jill Weaver witnessed this firsthand when her family-bonding time […]
When an inmate at the Manchester Asylum draws a huge crown covering the walls of her cell, you're sent to learn what, if anything, it has to do with your past. But when the inmates escape, there's only one way for you to regain control — find the Black Crown before they do. You'll need […]