INFO
Item Reviewed
Ominous Objects: Trail of Time Collector's Edition
January 9, 2016
RELEASE DATE
December 20, 2015
DEVELOPER
Daily Magic Productions
FEATURES
Widescreen Support
Interactive Jump-Map
Voice Overs
3 Difficulties + Custom Mode
Cat Helper & Watch
COLLECTORS EDITION
Exclusive Bonus Chapter
Integrated Strategy Guide
Wallpapers & Concept Art
Soundtracks
Achievement & Collectibles
Game - Dots
Developer Diary
Heinrich the Clockmaker has invented a clock that can bring back his beloved son. But as always, things have gone wrong and now the entire town is freezing in the track of time. As a famous detective in this field, you need to travel to the town of Glockenverk and solve this supernatural case!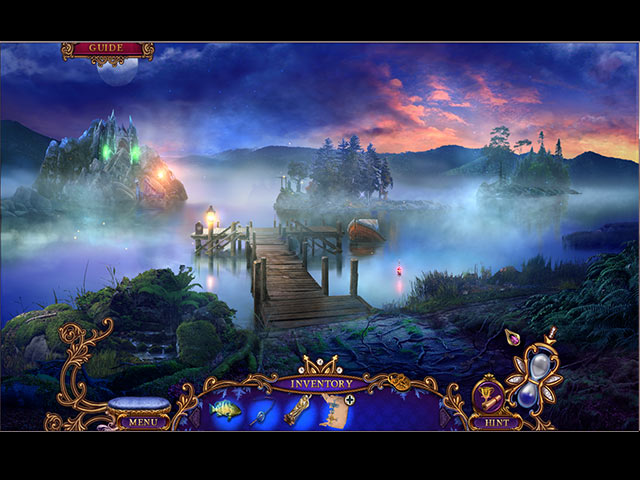 Trail of Time is the third game in the Ominious Objects franchise, but that does not mean that the developer has learned from their past mistakes. Again, this third Ominous Objects game featured a rather dull storyline, one that has been used over and over again. Unfortunately, the backstory does not make the game much more interesting either.
In addition, Ominous Objects: Trail of Time is an extremely easy game. It plays like any other HOPA games, with straightforward tasks and simple interactions. The hidden object scenes are well-made and enjoyable, although they do repeat themselves from time to time. The puzzles are slightly better when it comes to entertainment, but fail to deliver challenges. Mr, Jenkins, our cute cat helper, is probably the best aspect of the game's predictable gameplay – its adorable animations are fantastic and its energy system is a fairly smart concept.
Ominous Objects: Trail of Time might not deliver in some of the areas mentioned, but it definitely has some excellent quality visuals. The crystal clear graphics in Trail of Time are some of the very best in the industry; amazing artwork, gorgeous special effects and attractive colors. As for the sounds, we found the background music to be pretty decent and the voice-overs to be acceptably solid.
As if to make up for its flaws, Ominous Objects: Trail of Time is a surprisingly long game. It took us four and a half hours to complete the main game and another hour to complete the bonus chapter, which is unexpectedly long for such an easy game. The Collector's Edition comes with wallpapers, game Dots, soundtracks, concept art, developer's diary, some unusual achievements, collectibles and a strategy guide.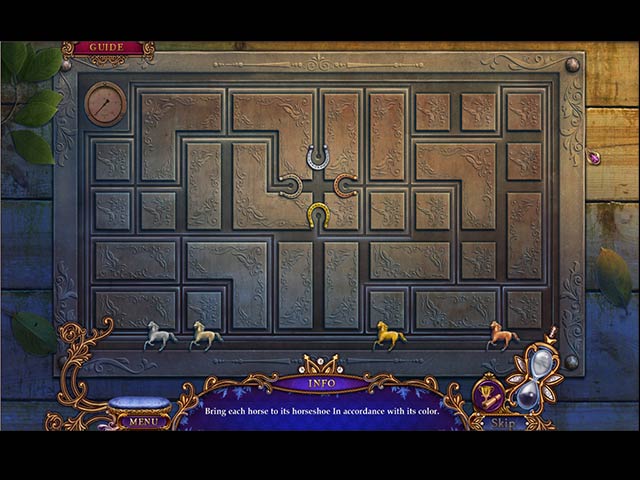 Santa was on his way to a tropical island to iver Christmas gifts when a violent storm knocked him out of the sky. As a demigod with fire magic, you are the only one who can locate Santa and rescue him. However, things might not be as easy as expected when you have to face […]
Following last year's Yuletide Legends: The Brothers Clause, Daily Magic Productions brings back the holiday series with a new installment. Can you the Christmas island and save Santa from the evil force? Screenshots taken by Jan Thomas
Dana and Rick explored an abandoned house on Maple Street when they were just little kids, and their lives were forever changed. Flash forward to today, Dana suddenly collapsed one day after work and in her coma, signaled to you to go back to take care of some unfinished business at that old house. Can […]