INFO
Item Reviewed
Moai 3: Trade Mission Collector's Edition
January 13, 2016
RELEASE DATE
December 27, 2015
DEVELOPER
Alawar Entertainment
Toyman Interactive
FEATURES
Widescreen Support
Untimed Mode
Power-Ups & Artifacts
COLLECTORS EDITION
13(+13) EXCLUSIVE Levels
Integrated Strategy Guide
Wallpapers
Soundtracks
Characters
Following the adventures from the previous two games, Hero is now the Chieftain of Tapa-tui island. Help Hero establish trade with the nearby island of Mata-fiki and bring fortune to his community!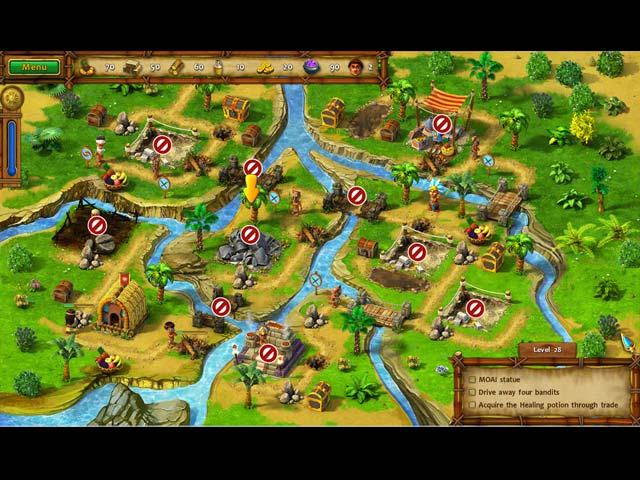 We knew we were in for a great treat right from the start when the game started off with a great introduction. The introduction perfectly captured the main details we need to know to grasp the story in this third game – it is filled with humor and memorable characters so that you would never get bored.
Moai 3: Trade Mission also has amazing production values. Firstly, in terms of the Time Management genre, Moai 3 probably featured some of the very best graphics. The characters are smoothly animated and the environment is attractively three-dimensional. The cheery and upbeat music, along with the delightful sound effects also enhances the experience.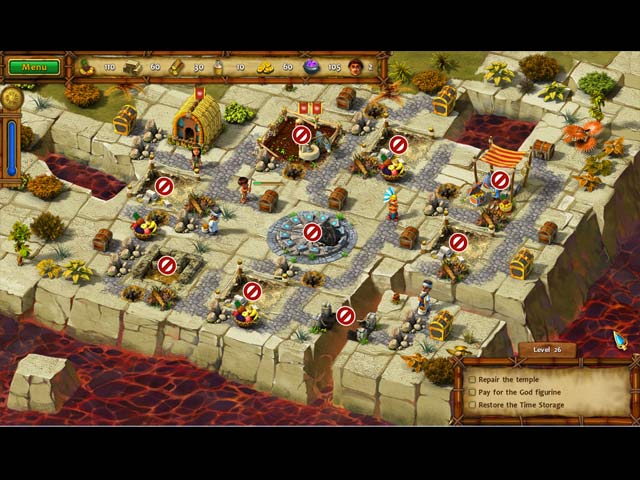 When it comes to gameplay, Moai 3: Trade Mission does not stray far from the traditional resource-management gameplay. In fact, we wish the developer would have taken some more risks with the gameplay. Nonetheless, Moai 3 offers an incredibly entertaining gameplay with some honestly challenging levels, two modes of gameplay that you can switch around at all time (Timed and Untimed) and helpful power-ups. One unique feature is the Artifacts; there are 24 artifacts to collect in total and each has its own power that would help with your tasks-completion, you can choose to equip a handful of them at the beginning of each level.
Moreover, the game comes with over 40 standard levels, You can replay each level as a Challenge Level once you have completed it once, the Challenge Levels are much harder and require more strategic planning. The Collector's Edition includes extra thirteen levels, and of course, thirteen more challenge levels. Other features in bonus section are a useful strategy guide, wallpapers, achievements, collectibles, soundtracks and character's biographies.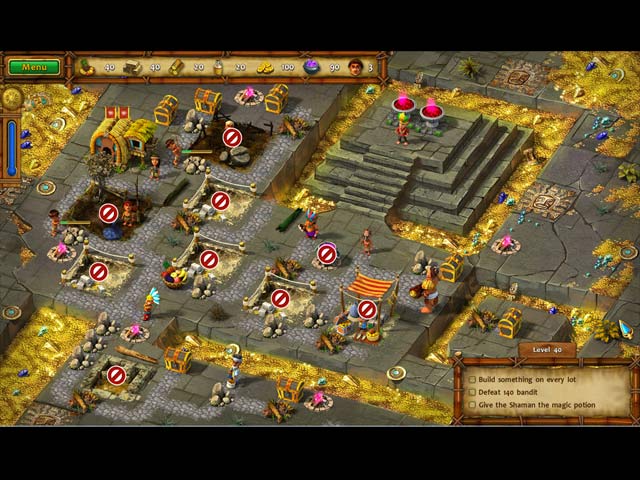 Over the years, the New Yankee series has gained quite a reputation among Time Management fans and built itself a loyal group of players. In this ninth installment, the series still has many tricks up its sleeves. When an evil spell bo plans to defeat the King and Queen and conquer Camelot, it is up […]
Claire always aspires to be a famous master chef, and her dream has a chance of becoming true this time. Join Claire on her cross-country adventure as she opens food trucks, serving icious dishes to the masses. Can you help her survive the chaos of running restaurants in Claire's Cruisin' Cafe? Is 2020 the resurgence […]
Join Ashley and Scott as they co their way across cuisines with the dream of launching their own successful eatery. GameOn Production presents a brand-new Time Management game sets in the world of food and icacy! Baking Bustle joins GameOn Production's growing portfolio of Time Management games, which consists of quality hits like Rescue Team […]