INFO
Item Reviewed
Labyrinths of the World: Changing the Past Collector's Edition
January 24, 2016
RELEASE DATE
January 10, 2016
FEATURES
Widescreen Support
Interactive Jump-Map
Voice Overs
Diary
3 Difficulties + Custom Mode
Hidden Objects Vs. Match 3
Time Device
COLLECTORS EDITION
Exclusive Bonus Chapter
Integrated Strategy Guide
Wallpapers & Concept Art
Soundtracks & Cutscenes
Achievements & Collectibles
Replayable HOs & Puzzles
Personality Quiz
Your fellow detective, Peter Larrabee, has stolen powerful artifacts to track down his beloved fiancé in other time eras. But is this just an innocent act of love or is it just a mask for his insidious true intention?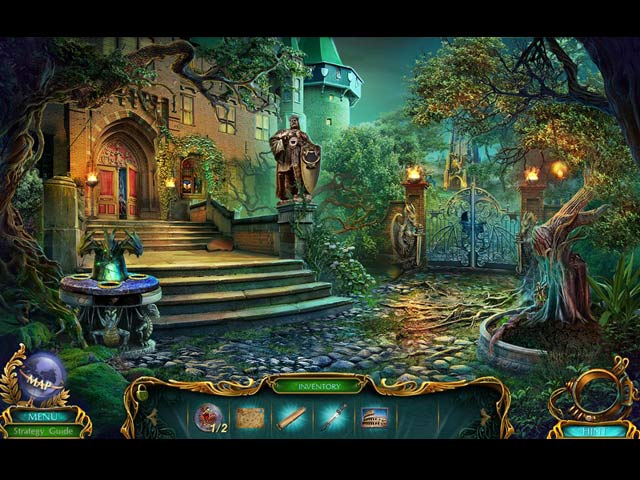 Here comes another Labyrinths of the World game – we enjoyed the previous two offerings, but we woudn't say that they were our favorites. Unfortunately, after playing this installment – we are still not a fan of the series. Labyrinths of the World: Changing the Past tells a recycled story that involves a villain, time-travel and juts a hint of romance. It does feature some interesting twists, but not enough to keep us captivated.
Instead of improving upon its predecessors, Labyrinths of the World: Changing the Past is a disappointment in terms of the visuals. The graphics are not terrible, and there are definitely some impressive parts – but the quality is inconsistent and there is an unhealthy amount of fuzzy spots. We also found the color scheme in some of the scenes to be very distracting and some of the characters to be somewhat awkward. The audio aspect is at least better; we had no problem at all regarding the music and the voice-overs.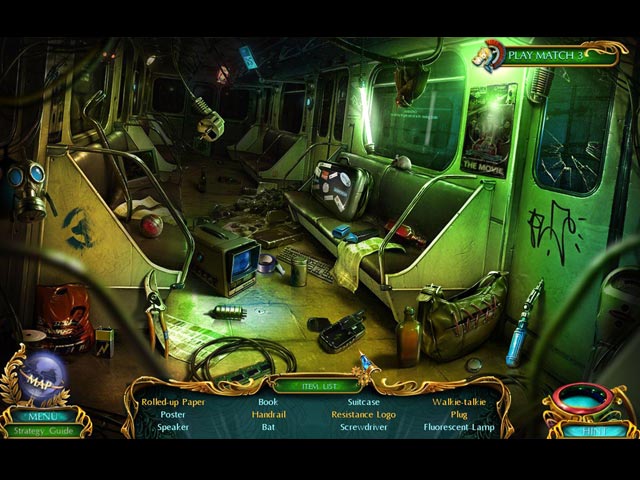 Labyrinths of the World: Changing the Past comes with a predictable gameplay, yet a well-made one. The tasks can be quite mundane and the challenge level might not be as high as we like. Still, Changing the Past plays very smoothly and for most of the time, it is quite enjoyable. The hidden object scenes in Changing the Past come in all formats imaginable, a Match 3 mode is also provided. Sadly, the items are far too easy to spot – we cleared each of the scenes within minutes. Similarly, the majority of the puzzles are either very pedestrian or braindead easy. However, there is a couple that can be considerably frustrating to solve.
On the bright side, Labyrinths of the World: Changing the Past is a fairly long game. We finished the main game in about 4 and a half hours, and the bonus chapter in over an hour. Included in the Collector's Edition are achievements, lots of collectibles, a strategy guide, wallpapers, replayble cutscenes, concept art, soundtracks, replayable hidden object scenes and puzzles and a personality quiz.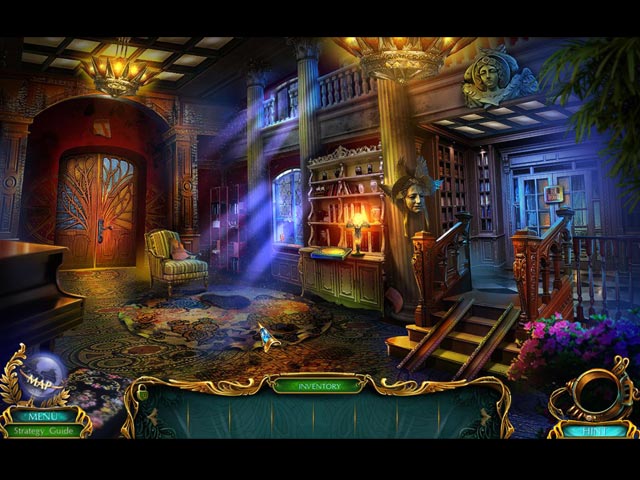 Enchanted Kingdom has beautiful wallpapers, soothing music, attractive concept art, and engaging movies abound in this mystery quest game, so rush to play to fully immerse yourself in the wonderful environment. Do you have any idea how to restore the Kingdom's magical power? You must solve riddles, mental teasers, and mini-games in the exciting adventure […]
Throughout this object-finding game, you'll get a sense of total immersion. Because every area of this game's universe is loaded with hidden objects, you can play as a true explorer.Domini Games has published "The Game," a brand new terrific game in the "Labyrinths of World" series, which was released on September 9, 2021. Simon and […]
Explore your favorite free hidden object games, logic puzzles, and brain teasers, again and again, loing for the items you need to get achievements. Are you up to the task? In these amusing locating object games, your goal is to seek out and uncover concealed objects to solve the case.Domini Games published another excellent game […]