Take a journey to the exotic land of Sigiriya to locate the missing H.E.L.P. crew. Can you find the missing agents and stop the wicked Dario Sabas Aturnin before he lay his evil hands on the Fountain of Youth?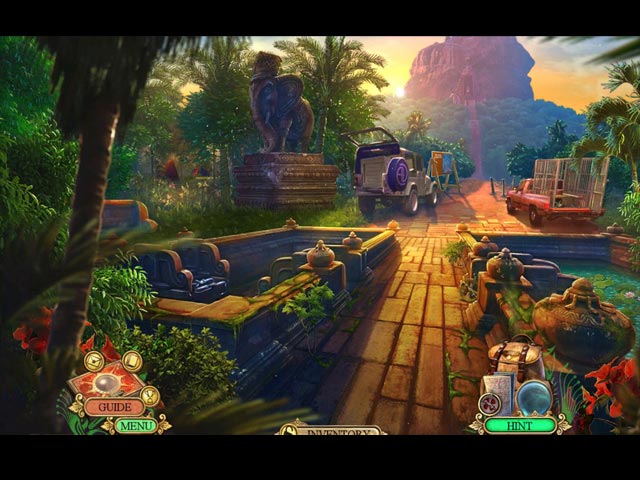 Surely, Eipix has acquired the licenses to continue several original HOPA franchises, this one included. Still, we think the developer did exceptionally well with the Hidden Expedition series. All of the past four Hidden Expedition games done by Eipix have been amazing, and this new installment does not disappoint either!
Personally, we have nothing against the story in The Fountain of Youth. We found it to be captivating and exciting, we also loved the exotic environment of the game. But as someone pointed out on the Big Fish Games' forum, the historical facts might be inaccurate in this game.
Regardless, Eipix is on point with the epic production in this game. The graphics are the best part in this game; the bright colors and detailed artwork fit the theme of the game well. The locations also look particularly realistic in this game, absolutely stunning. It is also notable that the audio team has done quite a job with this game. The soundtracks are perfect for the scenario, and the voice-overs are flawless.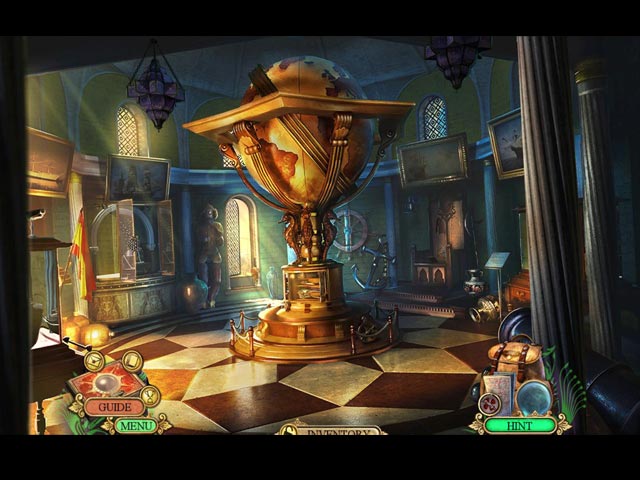 Those who expect something innovative for the gameplay of Hidden Expedition: The Fountain of Youth might want to look somewhere else. The Fountain of Youth does not actually present us with anything specially unique, but it does its job very well. The gameplay is fast-paced and smooth, with lots to do in each scene. The hidden object scenes offer enough variety to keep us entertained, although we wish they could be more difficult. This goes the same for the puzzles – professionally-made, but not enough uniqueness and challenge. Eipix did throw in a few Super Puzzles though, those are more complex than the average ones we usually have.
Hidden Expedition: The Fountain of Youth has a moderate length of roughly four hours. The bonus chapter adds another extra hour of rich gameplay, certainly worth playing. If you decide to go for the Collector's Edition, you will also be equipped with wallpapers, concept art, a strategy guide, cutscenes, soundtracks, replayable hidden object scenes and puzzles, achievements, collectibles, secret room and bonus video.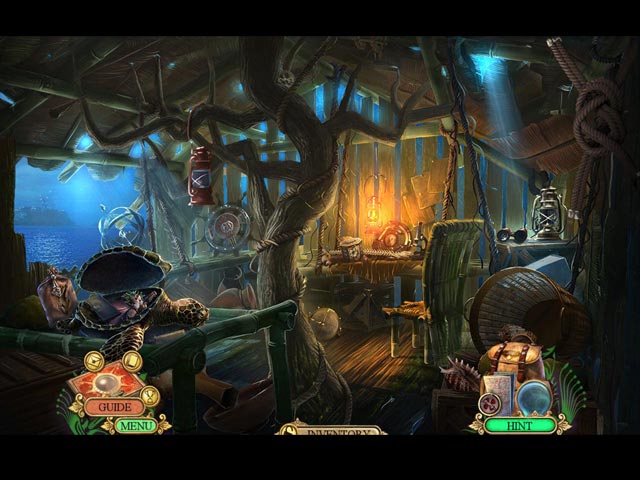 The Eternal Emperor has you embarked on the twelfth H.E.L.P. mission, this time to unearth the tomb of China's first Emperor – Qin Shi Huang. Can you and your associates avoid the deadly booby traps and successfully make this historical discovery? We the concept of The Eternal Emperor right from the start. The idea of getting […]
Brave Giant Games is now ready to put out their first BFG Collector's Edition game, Tibetan Quest: Beyond the World's End. Your niece, Larisa, has gone missing in the Himalayan Mountains during her expedition. Travel to Lhasa, Tibet in search for your missing niece as you learn that this rescue mission might not be as easy as […]
Five years ago, a baby boy was left abandoned at your doorsteps – you decided to raise him as your own and called him Nobu. Right before Nobu's fifth birthday, he is kidnapped! Travel through the gorgeous Orient landscapes to rescue Nobu in Mythic Wonders: Child of Prophecy. This game grabbed out attention right from the […]