INFO
Item Reviewed
Delicious: Emily's Hopes and Fears Collector's Edition
January 21, 2016
RELEASE DATE
January 3, 2016
DEVELOPER
Gamehouse
Blue Giraffe
FEATURES
Widescreen Support
3 Difficulty Settings
Customizable Menus
Paige's Scrapbook
Hidden Mouse
Toy Shop
COLLECTORS EDITION
32 Challenge Levels
Achievements
Emily is back with a brand new installment in the incredibly-popular Time Management franchise, Delicious! As fans of the series would have known, Emily is now happily married and has a daughter of her own. But her family does not go as well as planned, her marital life with Patrick is shaking and her daughter, Paige, is sick with a mysterious disease! Can you help Emily survive this challenging phase of life?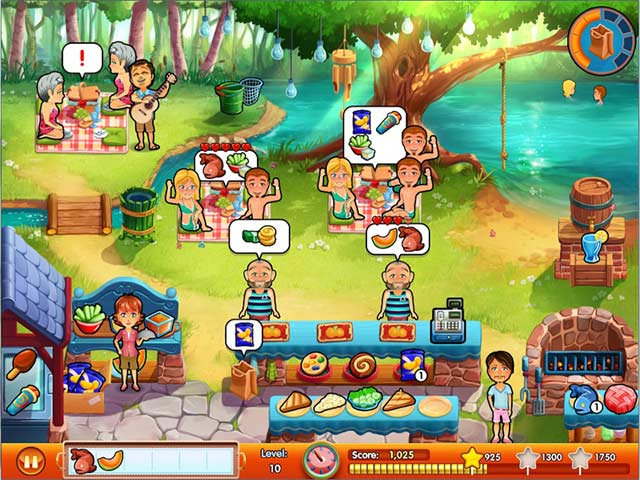 Emily's Hopes and Fears is probably the darkest Delicious game to date. The developer took some risks by straying away from the franchise's signature comical and lively tone and touching upon a more mature theme. It is nice to see some unexpected developments in the characters. However, it seems as if the character's fascinating personalities are being limited during the dialogs in the attempt of trying to make the storyline more serious. We also feel like the story is not as strong in this installment, although it is still miles better than the those in other Time Management games.
Nonetheless, Emily's Hopes and Fears is an enjoyable game through and through. If you have played a game in this series before, then you will get the hang of this game pretty fast. For those who are new to this wonderful series, the gameplay is not at all difficult to get into. There are not many noticeable changes regarding the game features, but they are excellently-executed just as they are.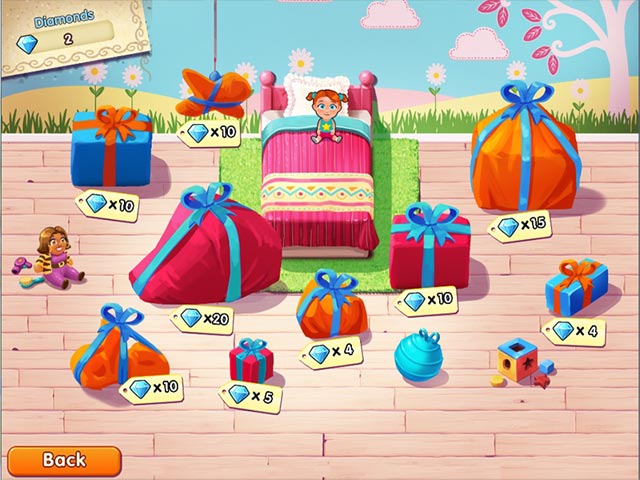 Long-time fans of this series will be glad to know that Delicious: Emily's Hopes and Fears is a refreshingly challenging installment. As you serve your way through seven different themed restaurants, the level of challenge will continue to progress. And with the bonus objectives to complete, things can get out of hand pretty quickly.
One thing that Delicious: Emily's Hopes and Fears has improved upon its predecessors is the production. Of course, Delicious games always featured delightful visuals, but the bar is set ever higher in this sequel. The graphics are as sharp as ever, with vibrant colors and an appropriate amount of details. The animations are solid and the soundtracks are upbeat and fun as expected.
Delicious: Emily's Hopes and Fears comes with 65 professionally-designed levels and 32 more Challenge Levels in the Collector's Edition. The game also comes with a Scrapbook to keep all the memories, Character Biographies, a Shop where you can buy items for Paige and a nice array of Achievements.
After a long of successful projects, Gamehouse has finally dipped its toes in the increasingly-crowded freemium pool. Heart's Medicine: Doctor's Oath follows Allison Heart's journey at Queensburrow Bridge Hospital, on her path to graduating as a fully-fledged doctor. Unfortunately, things go haywire when a mysterious patient unleashed a mysterious contagious disease at the hospital and prompted the […]
It is definitely not an easy task to follow the footsteps of Heart's Medicine: Time to Heal, one of the best Time Management games in the recent years. Still, we hold extremely high hopes and expectations for this sequel, and thankfully, Heart's Medicine: Hospital Heat ivers. Heart's Medicine: Hospital Heat starts with probably the most intense opening […]
We do realize that it is well over the holiday season by this point, but we always need a little icious in our lives, don't we? In a blink of an eye, baby Paige has already started preschool and it is nearly time for her first Christmas musical! Join Emily and her friends on a […]