INFO
Item Reviewed
Immortal Love: Letter From The Past Collector's Edition
December 27, 2015
RELEASE DATE
December 11, 2015
FEATURES
Widescreen Support
Interactive Jump-Map
Voice Overs
3 Difficulties + Custom Mode
COLLECTORS EDITION
Exclusive Bonus Chapter
Integrated Strategy Guide
Wallpapers & Screensavers
Concept Art
Soundtracks & Cutscenes
Achievement & Collectibles
Replayable HOs & Puzzles
Jacques Perrault woke up in a cell, where he has been imprisoned for two months for his crime of attempting to kidnap Angelica, the future countess – a crime he can't remember commingling. It turns out that Jacques has lost all of his memories due to the deadly D'Morten's curse and that he and Angelica share an immortal love for each other. Turn back time and restore your memories, can you prevent Angelica from marrying D'Morten?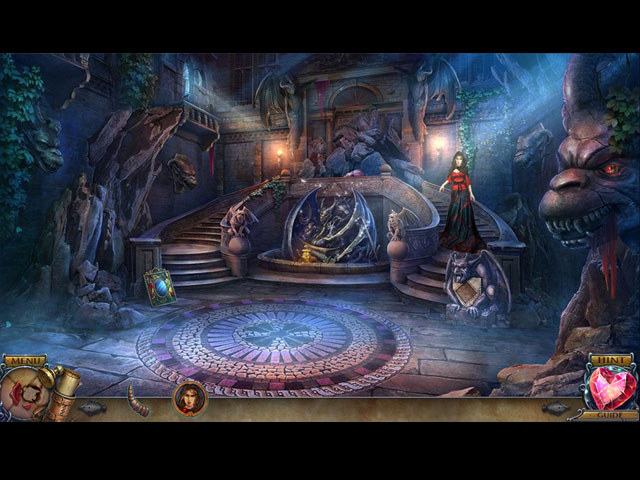 Immortal Love: Letter From The Past tells more than just another love story gone wrong. In a way, Immortal Love reminds us of the Dana Knightstone games, but of a much darker version of them. As the game progresses, you will get the chance to learn more about the backstory, one so captivating that you just want to finish the game in one go.
Furthermore, Immortal Love: Letter From The Past featured stellar production. The graphics are gorgeous, even though some scenes rely a little too heavily on the pink/purple color scheme. We wouldn't say that this is the best artwork we have seen from 4 Friends Games, but it is beautiful nonetheless. The game also has some impressive lip-syncing as well as voice-overs, and the background music fits the game perfectly.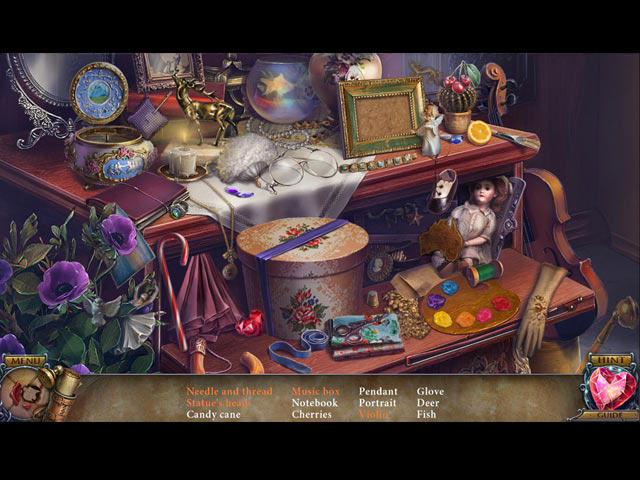 The gameplay is probably where Immortal Love: Letter From The Past falls flat at. We did not find the adventure part of the game to be anything special; it is easy and mundane, but not to the point of boring. The hidden object scenes are neat and fun, some come with fascinating concept that help drive the storyline forward. As for the puzzles, which are mostly not very challenging, they are well-integrated into the story and can be quite entertaining.
A slightly weak gameplay does not mean that Immortal Love: Letter From The Past is not an incredibly well-made game – because it is, and it's certainly worth the Collector's Edition price tag. The main game took us roughly four hours to completer, and the excellent bonus chapter took us another hour. The bonus section of the game comes with wallpapers, screensavers, soundtracks, concept art, cutscenes, replayable mini-games, replayable hidden object scenes, a strategy guide, achievements and collectibles.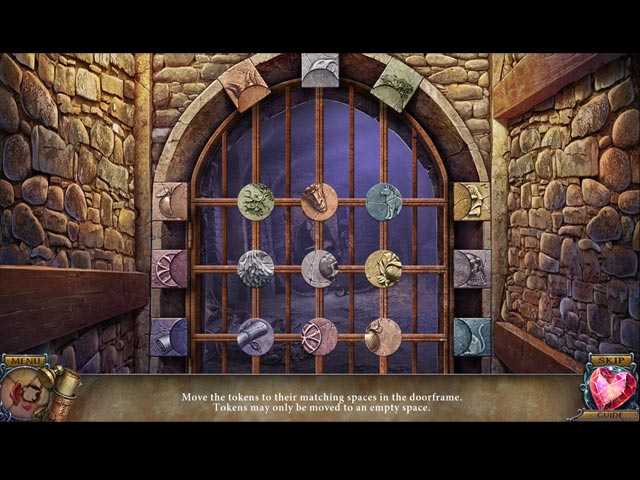 Come and discover all concealed items, use your sense of observation. Do you think you'd be an excellent detective?In this ightful game, you'll navigate through stunning mini-games, brainteasers, amazing riddles, and hidden clues.Friendly Fox Studio's Dark City: London is an adventure game featuring lots of hidden objects, mini-games, and riddles to solve that was launched […]
To find all hidden things, use your sense of observation. Do you think you'd make an excellent detective?In this ly adventure, navigate through stunning mini-games, brain teasers, astonishing riddles, and hidden clues.Friendly Fox Studio's Bridge to Another World: Through the Loing Glass is an adventure game featuring loads of hidden objects, mini-games, and puzzles to […]
A stranger's request brings you to the capital of Hungary to investigate a series of nightmarish attacks. You are then joined by Agatha, a curious partner who provides you with necessary local insights. Are these attacks instigated by a vengeful vampire or do lead to something much sinister? Find out in Dark City: Budapest. […]