INFO
Item Reviewed
Final Cut: Fade to Black Collector's Edition
December 17, 2015
RELEASE DATE
December 06, 2015
DEVELOPER
Eipix Entertainment
FEATURES
Widescreen Support
Interactive Jump-Map
Voice Overs
Hidden Objects Vs. Match 3
3 Difficulties + Custom Mode
Projector
COLLECTORS EDITION
Exclusive Bonus Chapter
Integrated Strategy Guide
Wallpapers & Concept Art
Soundtracks & Cutscenes
Achievement & Collectibles
Souvenir Room & Tribute Video
Replayable HOs & Puzzles
Awards
Editor's Choice
Best of 2016
All good things must come to and end, including this iconic HOPA series that helped launch Eipix into the casual games market. In this last installment of the Final Cut series, you get to solve another 'who-dun-it' case. Investigate a suspicious business deal between Wolf Studios and its rival, Horizon Studios and find the infamous projector that is capable of changing one's appearance before things get out of hands!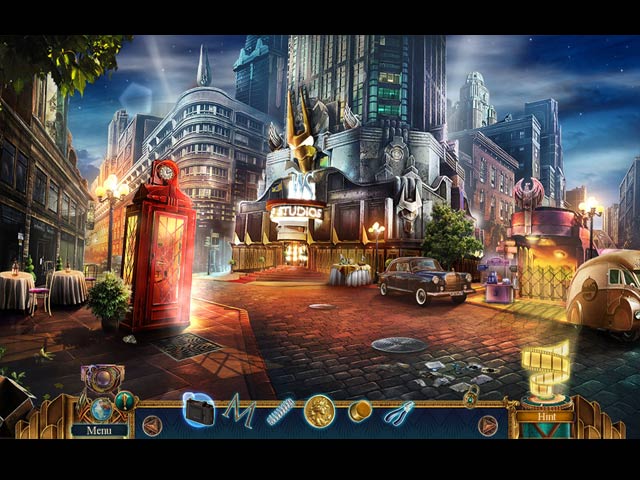 Right from the start, Final Cut: Fade to Black lured us in with a captivating opening sequence that promises a quality storyline. Although at its core, the story in Fade to Black is basically just another murder mystery – all the twists and turns, as well as the background stories and details really help make it much more interesting that we had expected. Besides, since you also have the high-tech projector for your own use in certain parts of the game, changing your appearance can alter the course of the game dramatically and make the storyline less predictable.
Eipix is serving art-deco style artwork in this installment of Final Cut. The majority of the scenes are brightly-colored and sophisticated-looking – the visuals in this game are just pure magical. We also love the creative use of lighting in many locations of the game, they added some depths of the scenes. As for the soundtracks, we didn't mind them, but they are forgettable at best.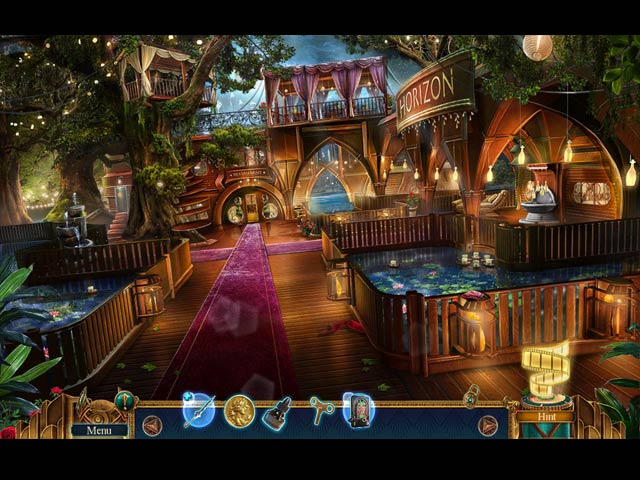 To be honest, there is nothing particularly new in Fade to Black – however, it is certainly an insanely entertaining game. The adventure part of the game is not much of a challenge. Despite that, we are glad to see some creative tasks and interactions, and less of the same-old tasks that we are all too familiar with. Further, there is an excellent balance between the hidden object scenes and the puzzles, just the right amount of both. The hidden object scenes come in a variety of formats, all of which are extremely well-made and fun. The puzzles can be quite innovative, with a nice mix of easy ones and moderately difficult ones.
For those who are wondering, Final Cut: Fade to Black is more than worth its value. The main game took us over four hours to complete, and the amazing bonus chapter took us just over an hour. The Collector's Edition also comes with a handful of extras; a strategy guide, wallpapers, soundtracks, cutscenes, concept art, a souvenir room, replayable hidden object scenes and puzzles, puzzles from the previous Final Cut games, a tribute video, achievements and collectibles.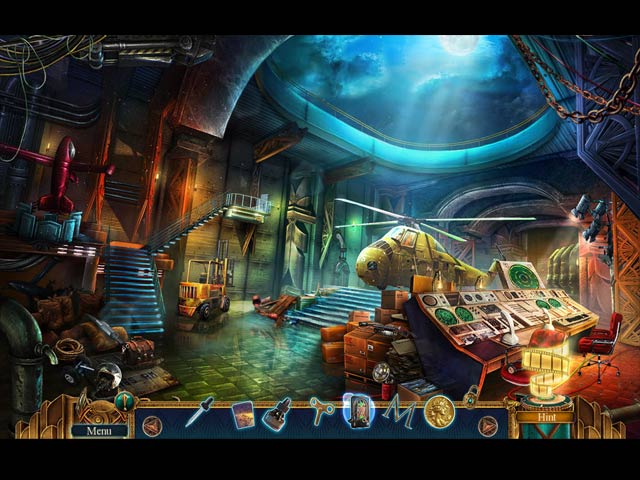 Mystery Case Files is undoubtedly the most iconic HOPA series ever released. Ever since Big Fish Games Studios gave away the series to other genre-leading developers, opinions from fans of the series have been divided. Some are enjoying the new approach, while some would rather see the series sticking to its roots. Comparisons to the […]
Beyond: Light Advent was downright amazing; in fact, it was one of the very few HOPA games that we played several times. Our expectations were indeed high when we started Star Descendant, the sequel to one of last year's greatest casual adventures. In this new Sci-Fi adventure, Thomas received a strange birthday present that takes him on […]
There are many reasons why Mad Head Games is one of the leading developers in the HOPA field, one reason is that the developer is never afraid to step outside the box. Dawn of Hope: Sky Adventure brings us into a post-apocalyptic world, where humans and elves live alongside each other in harmony. Now comes the […]