INFO
Item Reviewed
Eventide: Slavic Fable Collector's Edition
December 9, 2015
RELEASE DATE
November 27, 2015
DEVELOPER
Artifex Mundi
The House of Fables
FEATURES
Widescreen Support
Interactive Jump-Map
Voice Overs
3 Difficulties + Custom Mode
Diary
COLLECTORS EDITION
Exclusive Bonus Chapter
Integrated Strategy Guide
Wallpapers & Cutscenes
Soundtracks & Concept Art
Replayable HOs & Puzzles
Achievement & Collectibles
Artifex Mundi is back with a brand-new Hidden Object Adventure title! For years, mythical creatures have lived peacefully together with humans in The Heritage Park that your grandmother serves as the much-admired caretaker. When your grandmother asked you, as the talented botanist, for help – you know something must be wrong!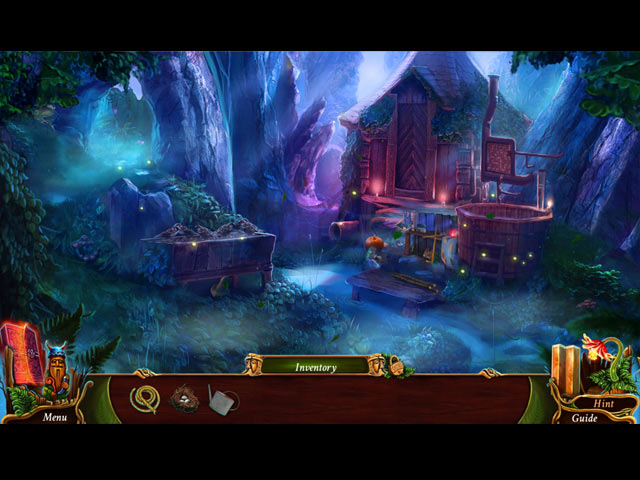 How refreshing it is to see a new storyline for a change! Arguably, Eventide: Slavic Fable is still based on the same-old kidnapping story – but at least it tries to be different. If you are a fan of fantasy games, then Eventide should feel right at home for you. The game features adorable talking mythical creatures, as well as the almighty evil ones. As the game progresses, the storyline gets more and more interesting, especially the backstories – there was never a single moment of boredom playing this game.
Artifex Mundi is back to showcase its artistic superiority through the amazing visuals of the game. Every single scene is beautifully painted with rich colors and enhanced by the top-notch visual effects. We were also impressed by the amount of creativity put into creating all these eye-catching locations; they are unique to this particular game and we did not get that feeling of dejavu we sometimes get in some of the recent HOPA titles. For the majority of the game, the music remains pretty serene and calm, but it does get suspenseful when the situation seems fitting. The voice-overs of the characters are very well-done, nothing to complain about.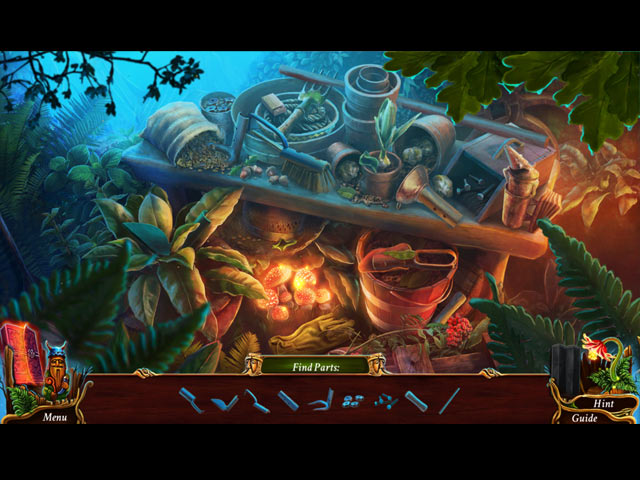 In addition, Eventide: Slavic Fable has a very cohesive gameplay. Every aspect of the game flows delightfully together, the whole experience of the game is as smooth as silk. Perhaps, two of the weakest aspects of the game are the hidden object scenes and the puzzles. While the locations in the game are extremely imaginative, the hidden object scenes look pale in comparison – most of them are junk piles with list formats, definitely lack the bells and whistles. The puzzles are slightly better, but could certainly be better. More than half of the puzzles are incredibly easy, and not very complex either.
Nonetheless, Eventide: Slavic Fable has a nice length of four hours, or five hours if you include the amazing bonus chapter. Apart from that, the Collector's Edition of the game comes with a strategy guide, replayable hidden object scenes and puzzles, wallpapers, concept art, soundtracks, cutscenes, achievements and collectibles.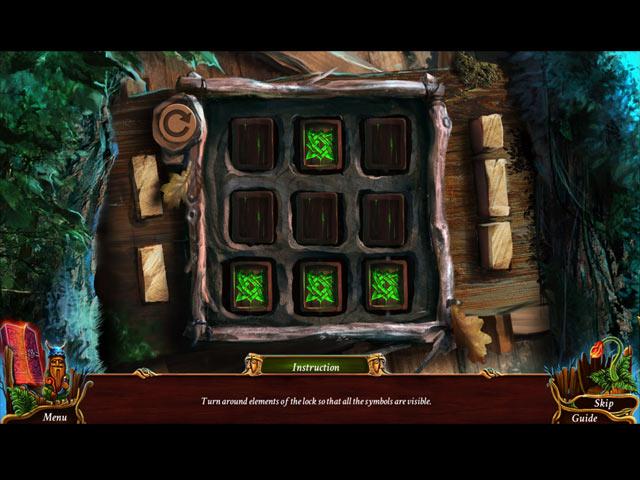 Vampire Legends: The True Story of Kisilova is a HOPA game that provides a fairly typical vampire experience. The elite in Vienna has heard reports of a string of murders following a deadly plague epidemic. The government has decided to act in response to the danger of the disease spreading as well as murmurs of […]
The young prince Fern vanishes with a mysterious female just before his coronation. The royal protectress and teacher have been tasked with finding him and bringing him home.In this new adventure game by Artifex Mundi named "Lost Grimoires 2: Shard of Mystery," which was released on April 19, 2017, she will encounter tricky hidden object […]
After defeating the army of the strange Elf Sylvanheir, King Raphael returns victorious. While the king's followers await his victorious entrance, his sister fears Raphael has been cursed and that a genuine war is about to break out, based on his unusual letters from the conflict.A fascinating hidden-object puzzle adventure game from the makers of […]