INFO
Item Reviewed
Weather Lord: Following the Princess Collector's Edition
November 20, 2015
RELEASE DATE
November 01, 2015
DEVELOPER
Alawar Games
Yustas Games Studios
FEATURES
Widescreen Support
Expert & Casual Mode
Power-Ups & Artifacts
COLLECTORS EDITION
31 EXCLUSIVE Levels
Integrated Strategy Guide
Wallpapers & Concept Art
Soundtracks & Cutscenes
What a week for Time Management fans! First, we had the much-recommended Incredible Dracula: Chasing Love, and now this fifth game in this creative builder franchise! The princess has been held captive in her own tower and it is your mission to help her out and to stop the evil force that destroyed the beautiful Kingdom of Lorraine.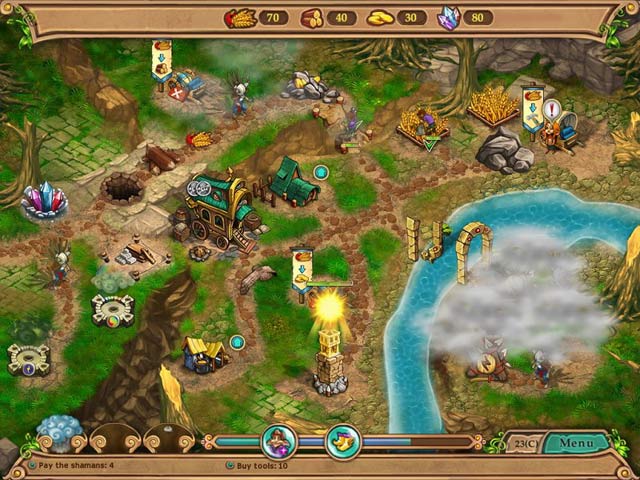 Weather Lord: Following the Princess tells a rather predictable story that has been reused countless times in Time Management games. Still, we found the storyline to be quite cute and a great tool to drive the game forward. Unfortunately, there are no voice-overs during the cutscenes and conversations, so the dialogs can sometimes be a little bit dry.
Regardless, Weather Lord: Following the Princess does feature some stunning graphics. The visuals are stunning in every way; the artwork looks splendid, the colors are well-matched and the visual effects are just enough to grab our attention. On the other hand, we found the music to be quite distracting. Although they are upbeat and fun, they get very repetitive after a while.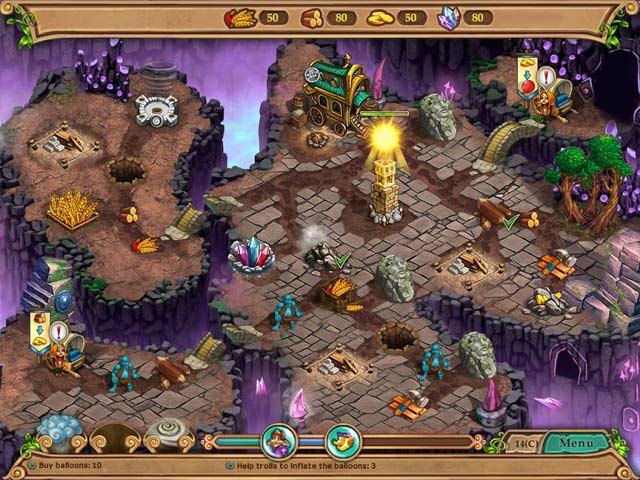 The majority of Weather Lord: Following the Princess plays like any other builder/resource-management games, but there are a few exciting twists as well. As with every one of the previous Weather Lord game, you have the ability to control weather. In this installment, you can drag icons of Clouds, Sun and Tornado from the bottom of the screen to help with growing the resources or getting rid of the obstacles. Further, there are also useful Power-Ups which recharge over time. A new feature is also introduced in this sequel, the Artifacts. At the beginning of each level, you will be asked which three of the artifacts you have collected you would like to use in the level. Each artifact has varied functions and powers, so choose wisely!
As for the challenge of the gameplay, Weather Lord: Following the Princess comes in two modes: Expert and Casual (untimed). We like how the challenge level increases at a fairly stable rate – so it does not overwhelm beginners, at the same time, more advanced players won't feel bored.
The Collector's Edition also comes with fantastic values. Apart from wallpapers, concept art, a strategy guide and cutscenes – there are also 31 bonus levels. This is in addition to the 30 main levels and 29 alternate version of the main levels. Thus, there is a total of 90 levels of solid entertainment to enjoy!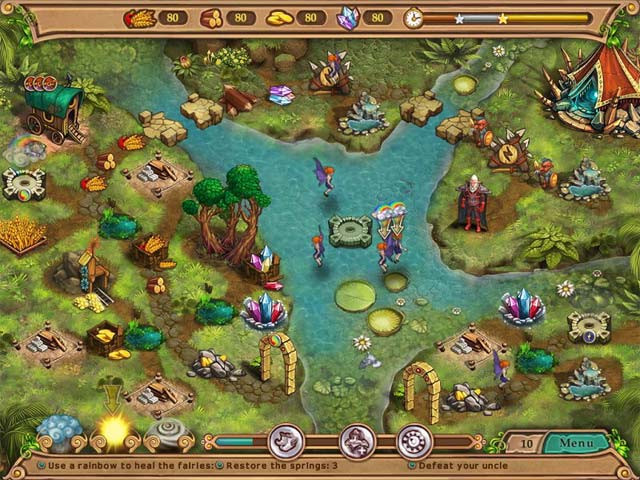 Over the years, the New Yankee series has gained quite a reputation among Time Management fans and built itself a loyal group of players. In this ninth installment, the series still has many tricks up its sleeves. When an evil spell bo plans to defeat the King and Queen and conquer Camelot, it is up […]
Claire always aspires to be a famous master chef, and her dream has a chance of becoming true this time. Join Claire on her cross-country adventure as she opens food trucks, serving icious dishes to the masses. Can you help her survive the chaos of running restaurants in Claire's Cruisin' Cafe? Is 2020 the resurgence […]
Join Ashley and Scott as they co their way across cuisines with the dream of launching their own successful eatery. GameOn Production presents a brand-new Time Management game sets in the world of food and icacy! Baking Bustle joins GameOn Production's growing portfolio of Time Management games, which consists of quality hits like Rescue Team […]