INFO
Item Reviewed
Lost Lands: The Golden Curse Collector's Edition
November 26, 2015
RELEASE DATE
November 08, 2015
FEATURES
Widescreen Support
Interactive Jump-Map
Voice Overs
Three Difficulty Settings
Diary
COLLECTORS EDITION
Exclusive Bonus Chapter
Integrated Strategy Guide
Wallpapers & Concept Art
Soundtracks & Cutscenes
Achievement & Collectibles
Replayable HOs & Puzzles
Quiz & Bonus Puzzles
Since they departed from Alawar, FIVE-BN Games wasted no time in proving themselves as an independent developer and thus, quickly found their way into many of the casual gamers' heart. In this third Lost Lands game, help Susan stop the stone demon statues that are coming to life from destroying Lost Lands and the human world!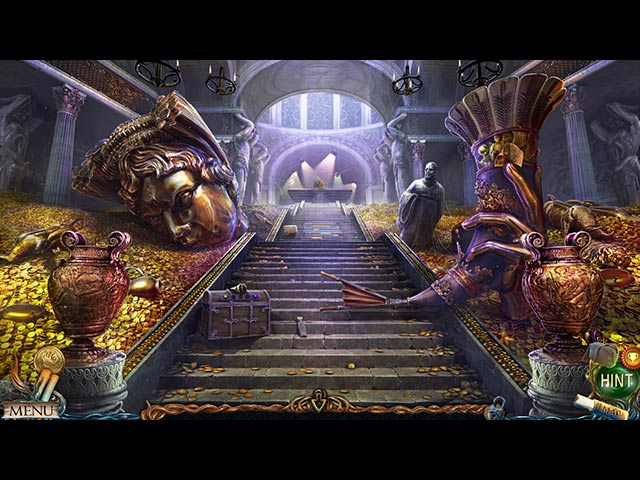 First things first, Lost Lands: The Golden Curse has some of the best visuals we have seen in a HOPA. The artwork is very detailed and the colors are splendid. Not to mention that the quality of the graphics is top-notch, all of the scenes are sharp and clear down to the smallest pixels! Moreover, the cutscenes and the animations are amazingly done – the cutscenes look absolutely epic with all of the spectacular visual effects and the character's animations have never been more realistic. As for the audio, the soundtracks are unobtrusive and the voice-overs are excellent – so kudos to the audio team as well!
Let's be honest here, Lost Lands: The Golden Curse does not have the best storyline ever. We have definitely heard the story of statues coming alive a thousand times before. What makes The Golden Curse thrilling are the backstories, which are both interesting are captivating.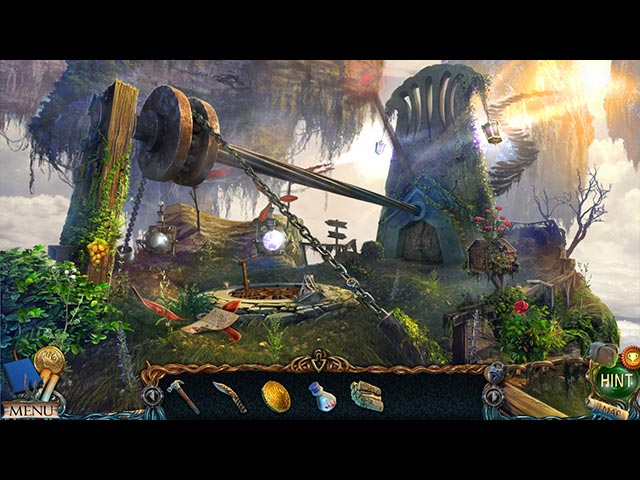 The gameplay of Lost Lands: The Golden Curse also worth mentioning. While there are only three difficulty modes offered and no custom mode, the game is entertaining nonetheless. Unlike some of the recent releases, it is clear that the developer put a lot of thoughts into making this game. The adventure part of the game might not be the most challenging, but it comes with some smart interactions and the interactive-map provided could not be more helpful. The puzzles are well-integrated with the storyline and do not feel repetitive. The hidden object scenes are probably the best part; highly-interactive, complex and clever – sadly, there is quite a limited number of them throughout the game.
Lost Lands: The Golden Curse has a decent length as well. The main game took us just over four hours to complete, and the awesome bonus chapter took us an hour. The Collector's Edition featured some fun extras: wallpapers, concept art, cutscenes, soundtracks, replayable mini-games and hidden object scenes, a strategy guide, a game quiz, achievements and some cool collectibles.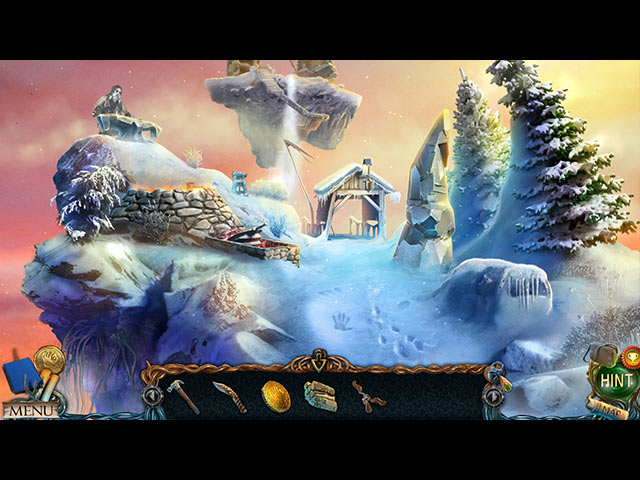 Greedfall, an expansive RPG by the French studio Spiders, offers players lush, opportunity-filled environments that are enhanced by a variety of customization options. Although a Greedfall sequel is in the works, Spiders does not intend to depart from that offering shortly, and the upcoming Steelrising is an action RPG instead, thus it will be […]
We've seen a lot of Daedalic's upcoming stealth adventure game gameplay. We've been waiting for further information about The Lord of the Rings: Gollum since it was ayed to 2022 at the start of 2021. Fortunately, developer Daedalic Entertainment is finally gearing up to iver this game into the hands of J.R.R. Tolkien enthusiasts after […]
Your friend is having trouble in these searching games because her grandma has gone missing, and she believes something bad has happened.To become a true Fairy Godmother, you must travel to various locations in this hidden object game. Various HOPs and mini-games will assist you in immersing yourself in the enchanting story of a fairytale […]