INFO
Item Reviewed
Haunted Legends: The Secret of Life Collector's Edition
November 23, 2015
RELEASE DATE
November 06, 2015
DEVELOPER
ERS Games studios
FEATURES
Widescreen Support
Interactive Jump-Map
Voice Overs
3 Difficulties + Custom Mode
COLLECTORS EDITION
Exclusive Bonus Chapter
Integrated Strategy Guide
Wallpapers, Photos & Screensavers
Concept Art & Cutscenes
Soundtracks & Bonus Puzzles
Achievements & Collectibles
Replayable HOs & Puzzles
Facts, Match-Cat, Test & Recipes
You have traveled all around the world trying to find the cure to your strange illness. Until one day, when you found out that the cure, The Secret of Life, is hidden inside a mysterious haunted house. In order to find the cure, you need to perform the Purification Ritual. Can you survive three nights in this haunted house?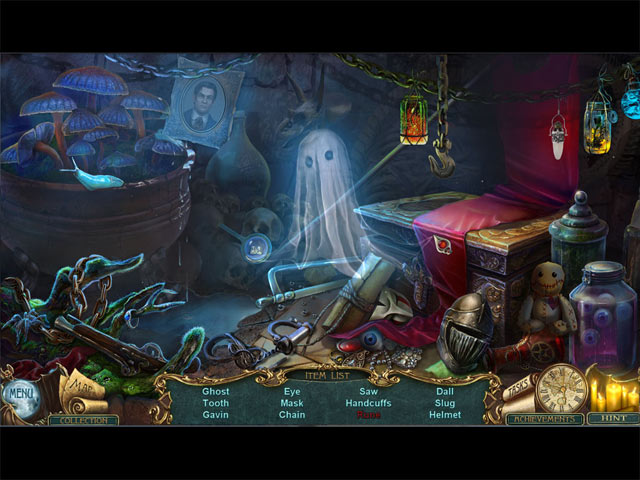 ERS-G is back with the seventh installment of the popular Haunted Legends series, and this time, it is creepier than ever! While the base storyline of The Secret of Life is far from unique, we liked the concept of the Purification Ritual. It was fascinating to see the house changes its personality throughout the three nights, as well as to learn more about the backstory of the house.
As with every other game from ERS-G, Haunted Legends: The Secret of Life has some great graphics. Most of the locations are pretty dark, which suit the ominous mood of the game really well. Still, when compared to some of the recent works from well-known developers like Elephant Games, Mad Head and Eipix – ERS' generic artwork kind of falls short.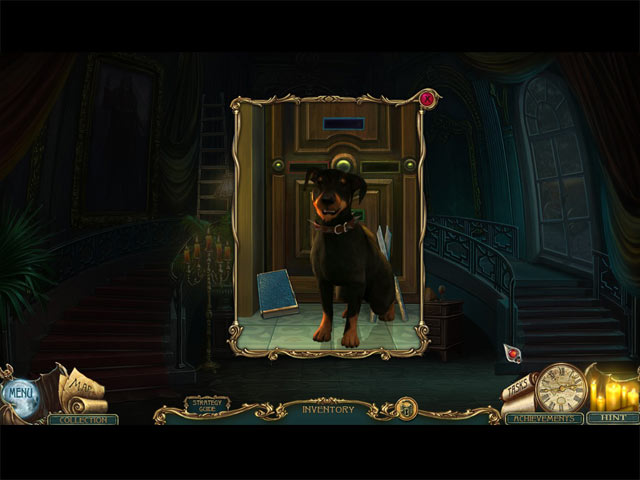 Obviously, Haunted Legends: The Secret of Life is very cohesive and is extremely well-put together. Nonetheless, it could definitely benefit from some more innovation and creativity. As it is now, The Secret of Life does not necessarily stand out from the crowd of other HOPA titles. The adventure part of the game is fairly straightforward, the hidden object scenes are not very challenging and the puzzles are mostly the ones we have seen before.
On one hand, the Collector's Edition is worth its value because it is fully-packed with extras. This includes wallpapers, soundtracks, concept art, photos, replayable mini-games and hidden objects, bonus puzzles, a strategy guide, an interactive test, achievements, screensavers, facts, recipes, match-cat and loads of interesting collectibles. On the other hand, The Secret of Life is a surprisingly short game; we finished the main game in just three hours and the bonus chapter in just 40 minutes.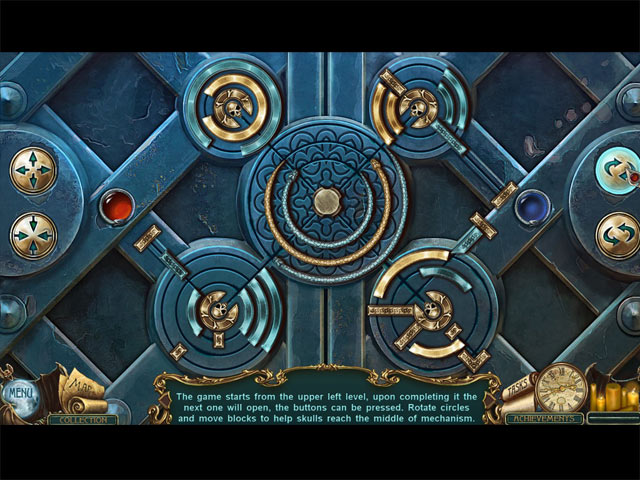 Grim Facade takes us back to Venice with this new installment, The Red Cat. Recently, a series of murders has been going on in town, with the killer announcing its victim by putting a Red Cat on the victim's front door. The Mayor has asked for your expertise when his son appears to be the […]
Marjory called for your help when her fiancé has been kidnapped by hooded figures in plague masks. As you dive deeper into the case, you discover something far sinister lies behind. PuppetShow has now come to the ninth installment, with little progress. First off, there is simply nothing innovative about the story in PuppetShow: Her Cruel Collection. […]
Here comes another Dark Tales game in this long-running series from ERS Game Studios. In this ninth installment, you are asked to travel to Hungary to solve another gloomy case, based on the famous Allan Poe's short story Metzengerstein. Despite Metzengerstein being one of our personal favorite Allan Poe's works, we found this installment […]