INFO
Item Reviewed
Haunted Hotel: The X Collector's Edition
November 25, 2015
RELEASE DATE
November 13, 2015
FEATURES
Widescreen Support
Interactive Jump-Map
Voice Overs
3 Difficulties + Custom Mode
COLLECTORS EDITION
Exclusive Bonus Chapter
Integrated Strategy Guide
Wallpapers & Concept Art
Soundtracks & Cutscenes
Replayable HOs & Puzzles
Achievement & Collectibles
Secret Room
Your sister, Samantha, has gone missing while investigating the decade-old murder at the historic Lexington Hotel! It is your job to rescue her from this creepy place, but can you escape from the vengeful spirits that haunt this hotel?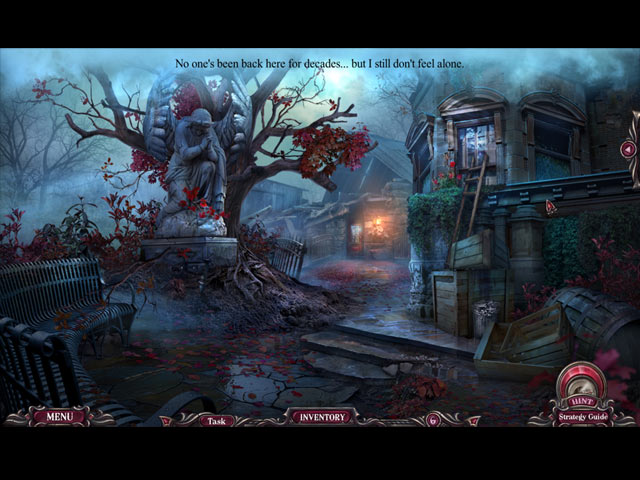 Haunted Hotel seems to be on a roll lately, as The X is the fourth Haunted Hotel game we get within the period of a year! Nonetheless, each Haunted Hotel game continues to impress us and this one is no exception. First of all, The X has a really captivating plot. Of course, the rescuing-the-sister-from-some-haunted-place thing is not really interesting, but when added all the suspenses together with the creepy backstory of the hotel – The X is hard to put down.
Also, Haunted Hotel: The X is perhaps is the most haunting Haunted Hotel installment yet. If you are looking for a slightly more adult-themed game; with real scares, blood and even disturbing images – then this game is for you! The environment in The X is extremely suspenseful, presented through the fantastic Elephant's signature artwork and crystal-clear graphics, along with the very best cutscenes and stunning visual effects. Moreover, the audio team really excels in this game. The spooky soundtracks help with the thrills and chills of the game, the voice-overs fit well with the characters and the random creepy voices in the background get us everytime.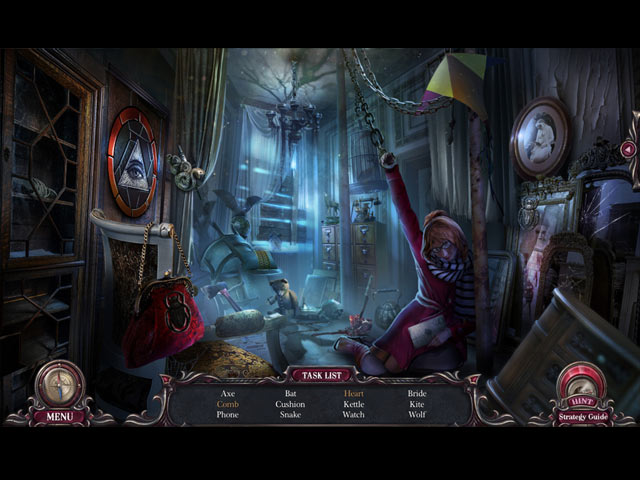 When it comes to the gameplay, Haunted Hotel: The X is solid. We wouldn't say that The X is the most innovative game ever, because it is far from that. Formulaic as it is, it ticks all the boxes for an excellent hidden object puzzle adventure game. This includes a smooth gameplay, cohesive game mechanics, a helpful interactive-map and a custom difficulty setting. As for the hidden object scenes, they are mostly pretty easy, but enjoyable nonetheless. The puzzles come in a range of difficulties; many are simple and easy, while some are imaginative and require a bit more planning.
Haunted Hotel: The X is a fast-paced game, which can be a good thing, since there was not a single of boredom during both the main game and the bonus chapter. On the downside, it feels a little short. We finished the main game in about three and a half hours and the bonus chapter in 45 minutes. The Collector's Edition of the game comes with all the standard extras; a strategy guide, wallpapers, concept art, soundtracks, replayable hidden objects and puzzles, achievements, collectibles and a secret room.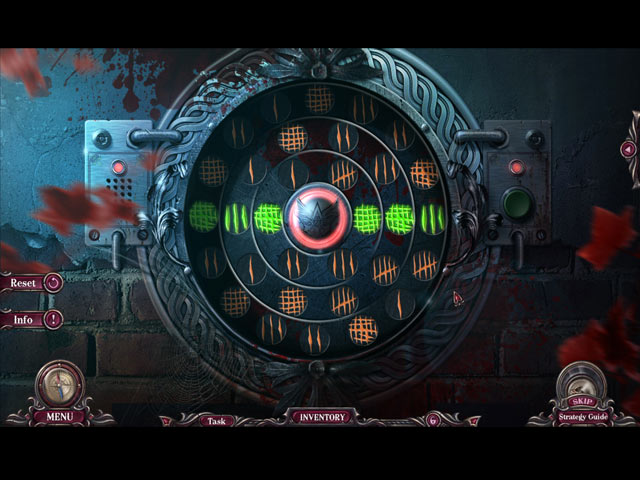 Christmas Stories- The Christmas Tree Forest will engage you in the unforgettable world of Haunted Hotel and put your skills to the test in thrilling hidden-object puzzles, fascinating locations, and uncovering the hotel's mystery that is robbing people of their years of life before it's too late. Will you be able to solve the puzzles […]
Solve challenging riddles, travel to odd locations, and uncover the secrets of the magical Halloween animals. Will you be able to solve Halloween Stories: The Neglected Dead's puzzles? You have a fantastic opportunity to learn about the surprises that the three world locations have in store for you. Neglected, a great puzzle adventure game from […]
In this detective adventure game from Elephant Games LLC, which was released on March 4, 2021, you can hunt for hidden things and solve puzzles and brain teasers.Your mission is to find unusual stuff in order to halt the murder. Can you solve the "Strange Investigations: Becoming" criminal case? Explore crime scenes, stop the perpetrator, […]