INFO
Item Reviewed
Fear for Sale: City of the Past Collector's Edition
November 6, 2015
RELEASE DATE
October 23, 2015
FEATURES
Widescreen Support
Interactive Jump-Map
Voice Overs
Hidden Objects Vs. Jigsaw
3 Difficulties + Custom Mode
COLLECTORS EDITION
Exclusive Bonus Chapter
Integrated Strategy Guide
Wallpapers & Screensavers
Soundtracks & Concept Art
Achievement & Collectibles
As a famous journalist for the Fear For Sale magazine, you need to travel to the town of Eastwood, where statues have been attacking the citizens! Once you started working on the story, you discovered the behind-the-scenes secrets that were even darker than you thought.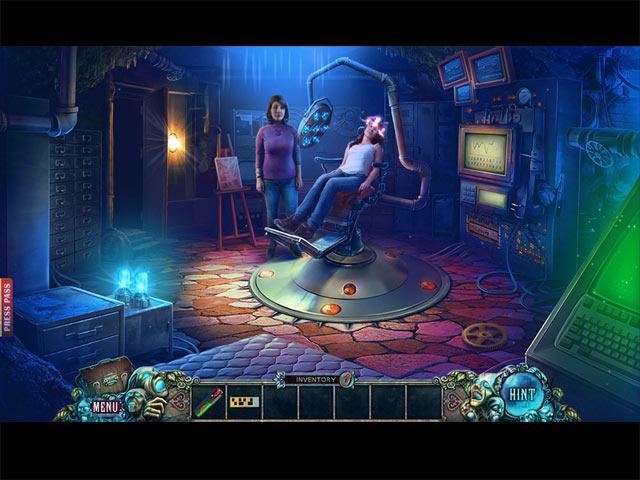 Fear for Sale: City of the Past is the seventh game in this fan-favorite HOPA franchise, and things are clearly getting a little bit repetitive. The City of the Past has you investigating yet another paranormal mystery – statues coming to life, how many times have we seen that. Although the main plot of the game might not be especially unique, we were drawn in by the twisted backstory – at least it managed to keep our attention for the whole length of the game.
The Fear For Sale series has long lost the 'fear' aspect, and again, there is nothing particularly creepy in this installment either. The environment is appropriately dark, while the colors of the artwork are leaning towards the 'blue' side. Nevertheless, the graphics look great and all the visual effects are extremely well done. As for the soundtracks, they do not really standout, but serve the mysterious mood of the game well.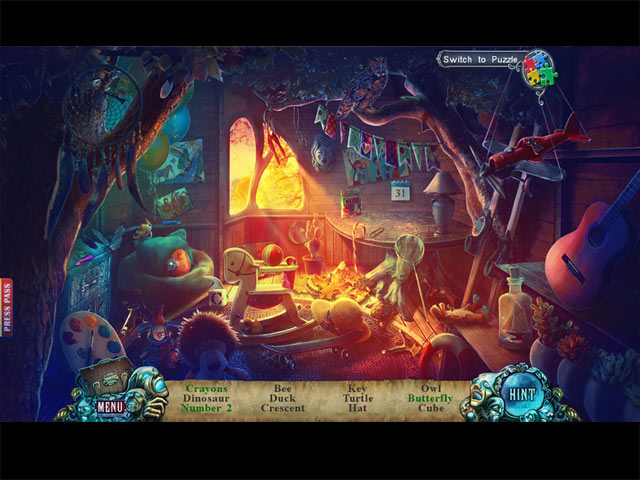 Furthermore, Fear for Sale: City of the Past is a very busy game. There are tons of tasks to complete in each scene, mini-games everywhere and numerous characters to interact with. This does not mean that it is a challenging game, because it is not. The majority of the tasks are nothing groundbreaking, and the puzzles are most likely pretty easy. Still, we were thoroughly entertained by the fast-paced gameplay and the cohesive mechanics.
Compared to the puzzles, the hidden object scenes are more complex and more fun to play. Many of them are the standard interactive lists, but there are quite a few multi-layered ones and ones that self-contained mini-games. There is also an option to switch to jigsaw puzzles instead, if you are tired of finding objects.
Length-wise, Fear for Sale: City of the Past is decent. The main game provided us with 4-hour of solid entertainment, and the bonus chapter, which is equally well-done, added an extra hour. The Collector's Edition also comes with some cool collectibles, achievements, a strategy guide and the usual gallery bling.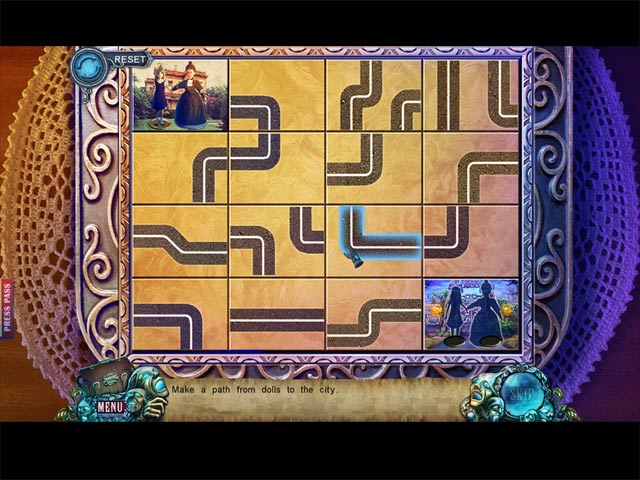 Witches' Legacy continues the successful franchise with its twelfth installment, Secret Enemy. Not long after the Ancient Once was resurrected in the previous game, evil monsters have kicked off their attack on the Earth. But these foul creatures are not the power witch's only foe, as the Witch Hunters are also out tracking down witches […]
Earth is currently swarmed with monsters and evil entities when the Witch Hunters decided to take advantage of this opportunity and attack the witches. Can you keep the Earth as well as your own coven safe from these external forces? Screenshots taken by Jan Thomas
It was the night right after the ceremony in which Fear For Sale magazine won an award and you just arrived home when you got an urgent call from your boss – creepy dolls are attacking the Fear For Sale headquarter! As a skilled investigative journalist, do you have what it takes to solve yet […]