INFO
Item Reviewed
Dark Tales: Edgar Allan Poe's The Tell-Tale Heart Collector's Edition
November 27, 2015
RELEASE DATE
November 15, 2015
DEVELOPER
ERS Game Studios
FEATURES
Widescreen Support
Interactive Jump-Map
Voice Overs
3 Difficulties + Custom Mode
COLLECTORS EDITION
Exclusive Bonus Chapter
Integrated Strategy Guide
Wallpapers & Screensavers
Concept Art
Soundtracks & Cutscenes
Achievements & Collectibles
Replayable HOs & Puzzles
Dark Tales is just one of those many franchises from ERS Game Studios that should have ended a few installments back. The Tell-Tale Heart offers another murder mystery (very) loosely based on the famous poem by Edgar Allan Poe. This time, a young woman was murdered and hung on a tree for all to see. Is this just the work an amateur killer or merely the beginning of a deadly ritual?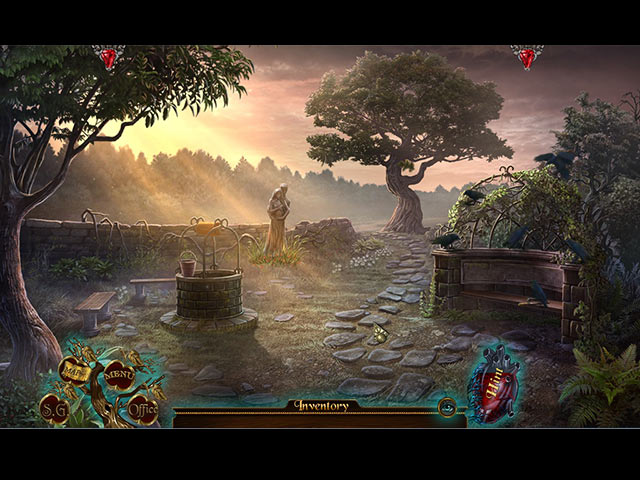 The Dark Tales series has long lost its originality. The Tell-Tale Heart is just like any of its predecessors, and the storyline in this one is not particularly exciting either. Still, The Tell-Tale Heart is unarguable the most disturbing and the most graphic member of the series yet, which might or might not be a good thing depending on your preferences.
We personally found the artwork to be fairly generic. All the locations lack creativity and look all-too-familiar as if we have visited them before in other projects from ERS-G. The atmosphere of the game is dark and ominous, which is a nice fit for the game. This is accompanied by the moody background music, that can get distracting after a while.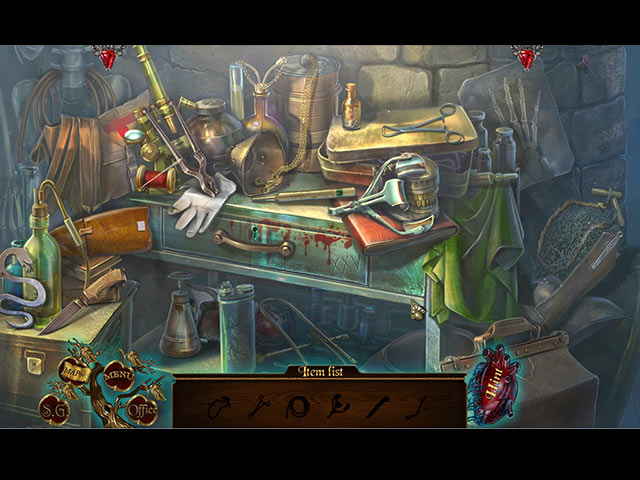 Further, the gameplay in The Tell-Tale Heart is ridiculously easy. The adventure portion of the game is mostly very straightforward and extremely mundane. The hidden object scenes, which are scarce, are insultingly easy; objects require almost no time to find, and the interactions are not exactly fascinating. Unfortunately, the puzzles are no better. The majority of them are unbelievably simple and offer no challenge whatsoever. Those few that are actually somewhat difficult are more tedious than entertaining.
What's more? The Tell-Tale Heart is a disappointingly short game, this is perhaps, due to the lack of challenge. HOPA fans should have no problem at all finishing the main game in just a little bit over three hours, and the bonus chapter in 40 minutes. The extra section of the Collector's Edition also does not feature anything outstanding; the standard gallery items, a strategy guide, replayable mini-games, achievements and collectibles.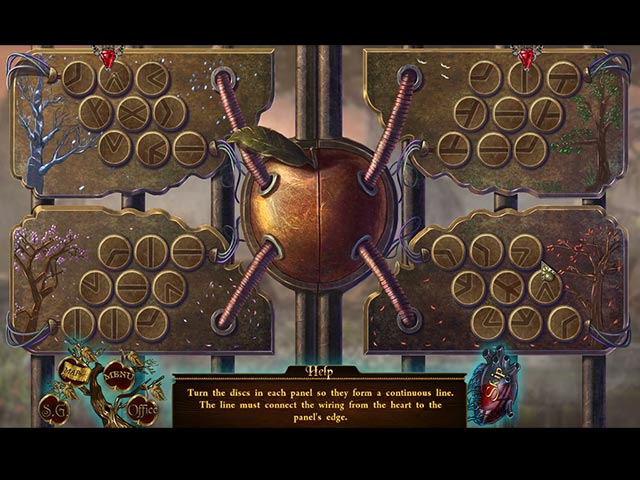 Br the InvestiGator will likely satisfy your needs for the foreseeable future if you're loing for a point-and-click adventure game with competent visuals, anthropomorphic animals, a respectable beat-'em-up minigame, and a respectable number of alternate paths that lead to various interactions with characters as you progress. In this hybrid of an Adventure game and a […]
A well-written drama with excellent acting, Telling Lies captures the essence of contemporary living. The characters go about their daily lives, which are centered on technology and social media. They use sites for video messaging to communicate. And practically every element of their lives is intertwined despite the distance between them. A series of one-sided […]
A classic whodunit, Tangle Tower has a vintage and contemporary feel to it. With clearly unrealistic puzzles, clever commentary, and a lot of click ticking, hunting for clues, and speaking to witnesses, it pays homage to classic point-and-click games. However, the game doesn't come across as a carbon ; rather, every design decision you come […]