INFO
Item Reviewed
Redemption Cemetery: Clock of Fate Collector's Edition
October 12, 2015
RELEASE DATE
September 25, 2015
DEVELOPER
ERS Game Studios
FEATURES
Widescreen Support
Interactive Jump-Map
Voice Overs
Hidden Objects Vs. Matching
3 Difficulties + Custom Mode
COLLECTORS EDITION
Exclusive Bonus Chapter
Integrated Strategy Guide
Wallpapers & Screensavers
Concept Art
Soundtracks & Cutscenes
Achievement & Collectibles
Replayable HOs & Puzzles
Replayable Matching Mini-Games
After several disappointing Redemption Cemetery installments, ERS-G is arguably back on track with this seventh installment. As with other Redemption Cemetery games, Clock of Fate has you entering time-travel portals into the lives of the tormented souls and freeing them from their dreadful pasts.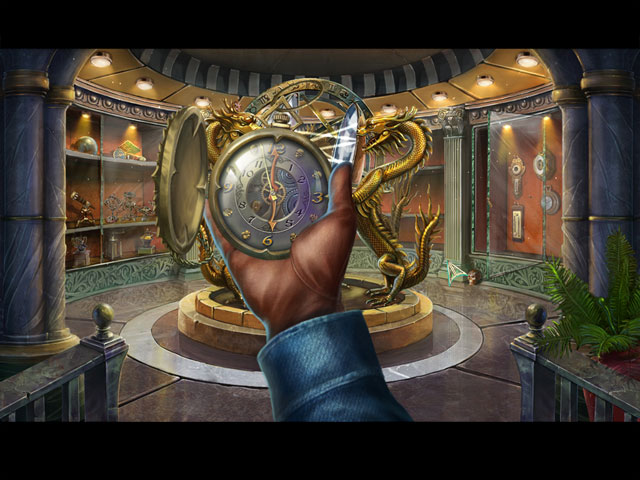 One of the many reasons we did not quite enjoy some of the recent games from ERS-G is because of the tedious, uninspiring and downright boring storyline. Luckily, this is not the case with Clock of Fate. Although the game is still based on the rather overused concept of the Redemption Cemetery series, the story is especially well told here – and the little twists and turn here and there do not hurt either.
We have long stopped thinking of Redemption Cemetery as a creepy HOPA franchise, but with Clock of Fate, the developer actually tried to induce a sense of fear in the player. There are obvious attempts at jump scares, there is quite a lot of gore and the atmosphere is dark and suspenseful. Now, whether those elements actually make the game spooky or not is another story.
The graphics have certainly improved in this Redemption Cemetery sequel. ERS-G finally ditched its signature slightly washed-out artwork style and turned to a much more modern one. The visuals are sharper than ever, and all the scenes just look plain awesome! The soundtracks, however, can feel a little repetitive.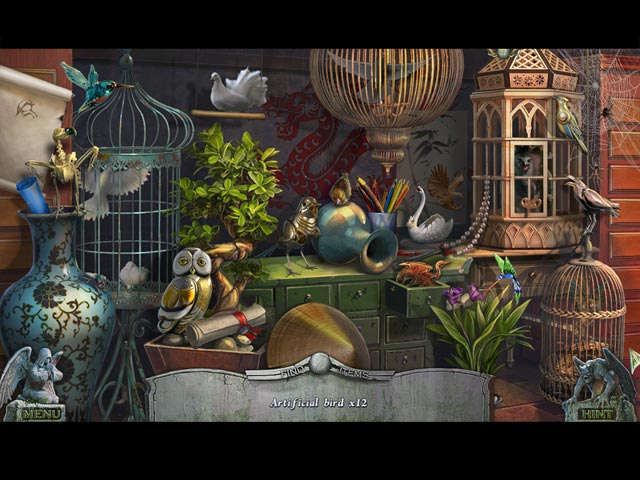 While Redemption Cemetery: Clock of Fate is an intriguing adventure, it is not particularly creative. The gameplay is pretty much what we have all seen before, and it is not very challenging either. You have all the necessary features, such as an interactive map and the customizable difficulty settings – even though the map is not as helpful as we liked. The hidden object scenes are standard, with a Matching game option to switch to. The puzzles vary in difficulty, but the majority of them are still fairly straightforward.
If you decide to go for the Collector's Edition, you will also get a handful of extra features – most of them are the usual gallery-type extras. As for the length of the game, the main game took us just over 4 hours to complete and the bonus chapter, which is sub-par at best, took us roughly an hour.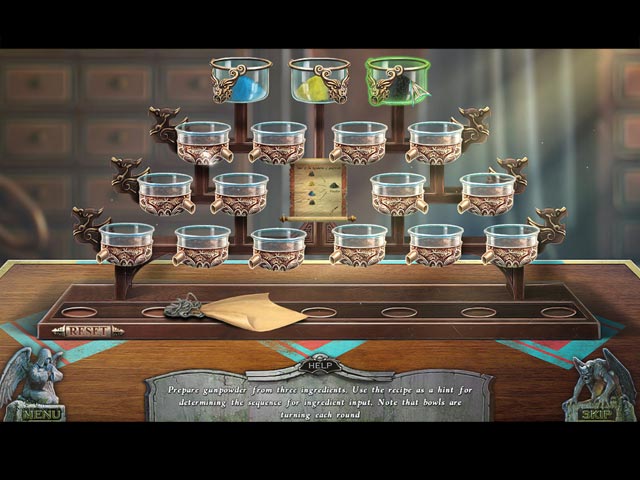 Grim Facade takes us back to Venice with this new installment, The Red Cat. Recently, a series of murders has been going on in town, with the killer announcing its victim by putting a Red Cat on the victim's front door. The Mayor has asked for your expertise when his son appears to be the […]
Marjory called for your help when her fiancé has been kidnapped by hooded figures in plague masks. As you dive deeper into the case, you discover something far sinister lies behind. PuppetShow has now come to the ninth installment, with little progress. First off, there is simply nothing innovative about the story in PuppetShow: Her Cruel Collection. […]
Here comes another Dark Tales game in this long-running series from ERS Game Studios. In this ninth installment, you are asked to travel to Hungary to solve another gloomy case, based on the famous Allan Poe's short story Metzengerstein. Despite Metzengerstein being one of our personal favorite Allan Poe's works, we found this installment […]