INFO
Item Reviewed
Midnight Calling: Anabel Collector's Edition
October 6, 2015
RELEASE DATE
September 18, 2015
FEATURES
Widescreen Support
Interactive Jump-Map
Voice Overs
3 Difficulties + Custom Mode
Bat Helper
COLLECTORS EDITION
Exclusive Bonus Chapter
Integrated Strategy Guide
Wallpapers & Concept Art
Soundtracks
Achievement & Collectibles
After the incredibly successful Free-to-Play game, that is, Midnight Castle. Elephant Games decided to give the series a proper, premium HOPA spin-off. Midnight Calling: Anabel is the prequel to the popular F2P game; as Anabel, you will travel back to your hometown and enter the Midnight Castle as you search for your father who disappeared over 20 years ago.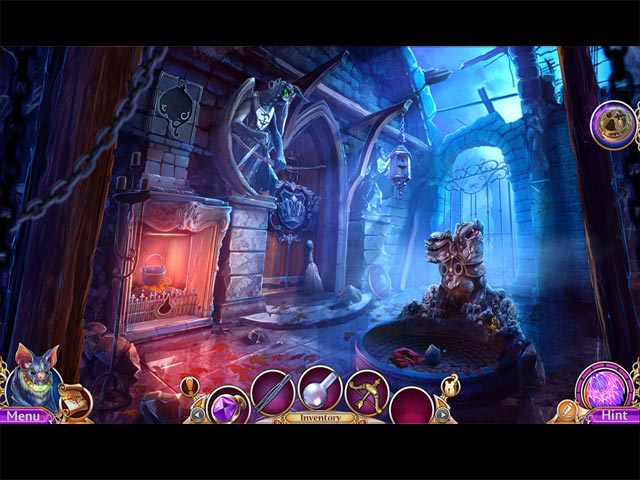 When it comes to HOPAs by Elephant Games, we can definitely expect an epic production, and Midnight Calling: Anabel  does not disappoint. The artwork in Midnight Calling is stunning and the graphics quality is one of the very best. The locations look colorfully gorgeous, yet feel somewhat mysterious and haunting at the same time. In addition, the soundtracks set the creepy mood of the game well and the voice-overs are decent.
Midnight Calling: Anabel is also an expertly-crafted game. The game mechanics flow extremely smoothly and every single aspect of the game is geared to perfection. We also absolutely love some of the puzzles in the game; while not all of them are very challenging, some are them are very innovative, especially those highly-interactive, multi-layered super-puzzles.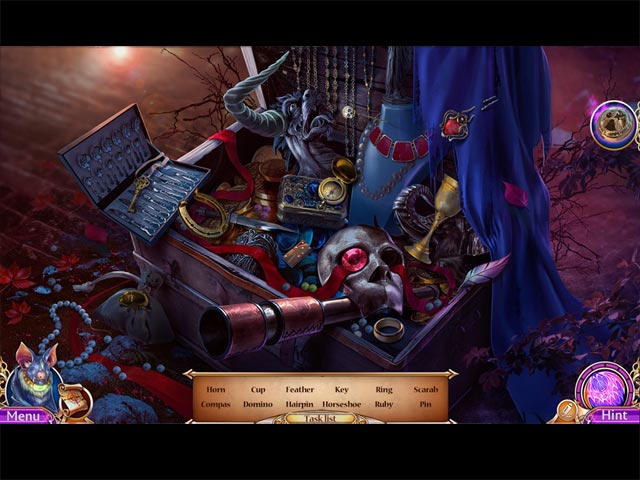 So what's wrong with Midnight Calling? Actually, there is nothing wrong with it, just that it lacks that 'wow' factor that is crucial in making the game memorable. The adventure of the game does not sway far from the other games of its kind; there is a great amount of backtracking, tons of same-old tasks to complete and the usual animal helper, in this case, it is a bat. The hidden object scenes are alright, but nothing to be excited about. Additionally, we found the story to be disappointingly uninspiring. After all, it is just another 'daughter searching for lost parents' type of plot, sets in a gloomy town.
Avid HOPA fans might also find the game to be relatively easy; we took only 3 hours and a half to finish the main game, and another 35 minutes for the slightly underwhelming bonus chapter. The game is not filled with extras either, as it only featured a strategy guide, wallpapers, achievements, (3 sets of) collectibles, concept art and soundtracks.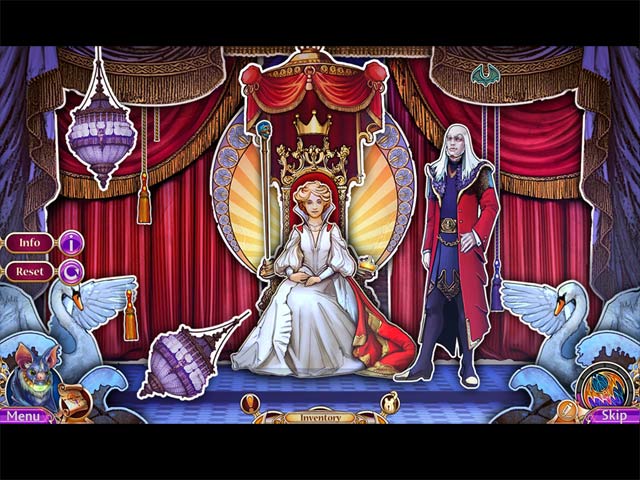 Christmas Stories- The Christmas Tree Forest will engage you in the unforgettable world of Haunted Hotel and put your skills to the test in thrilling hidden-object puzzles, fascinating locations, and uncovering the hotel's mystery that is robbing people of their years of life before it's too late. Will you be able to solve the puzzles […]
Solve challenging riddles, travel to odd locations, and uncover the secrets of the magical Halloween animals. Will you be able to solve Halloween Stories: The Neglected Dead's puzzles? You have a fantastic opportunity to learn about the surprises that the three world locations have in store for you. Neglected, a great puzzle adventure game from […]
In this detective adventure game from Elephant Games LLC, which was released on March 4, 2021, you can hunt for hidden things and solve puzzles and brain teasers.Your mission is to find unusual stuff in order to halt the murder. Can you solve the "Strange Investigations: Becoming" criminal case? Explore crime scenes, stop the perpetrator, […]