INFO
Item Reviewed
Dark Dimensions: Shadow Pirouette Collector's Edition
October 24, 2015
RELEASE DATE
October 04, 2015
DEVELOPER
Daily Magic Productions
FEATURES
Widescreen Support
Interactive Jump-Map
Voice Overs
3 Difficulties + Custom Mode
Diary
Magic Lantern
COLLECTORS EDITION
Exclusive Bonus Chapter
Integrated Strategy Guide
Wallpapers & Concept Art
Soundtracks
Achievement & Collectibles
Replayable HOs & Puzzles
Bonus Puzzles & Developer's Diary
You were on a bus heading to Everton to see your friend, Ashley, who has asked for your help when mysterious shadows appears out of nowhere and crashed the bus. You woke up in a hospital to find out that Ashley has been abducted by the same shadows – use the Magic Lantern given to you by Dr. Parson and save Ashley, as well as yourself!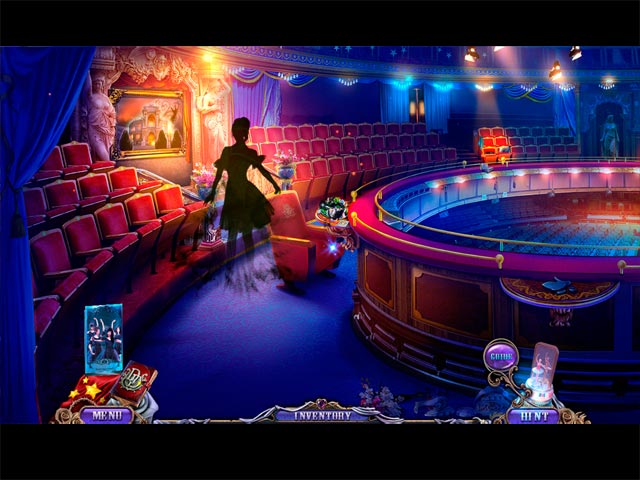 Lately, games from Daily Magic have gotten pretty formulaic and the same thing goes with Shadow Pirouette. Shadow Pirouette tells a predictable, uninspiring and absolutely mundane story about shadows that abduct people. The direction in which the story develops didn't really make it much more interesting either, the forgettable characters also definitely didn't help.
If you are familiar with the Dark Dimensions series, or have played any other titles from Daily Magic – then Shadow Pirouette should be a no-brainer for you. The challenge in the adventure part of the game is nowhere to be found; except for the fact that you need to do a painful amount of backtracking. All the tasks and interactions are the same-old, and the puzzles are not exactly entertaining. The hidden object scenes are better though, many of them featured some smart interactions. Moreover, the game includes a Magic Lantern that can help you chase out dark shadows – nothing exciting here.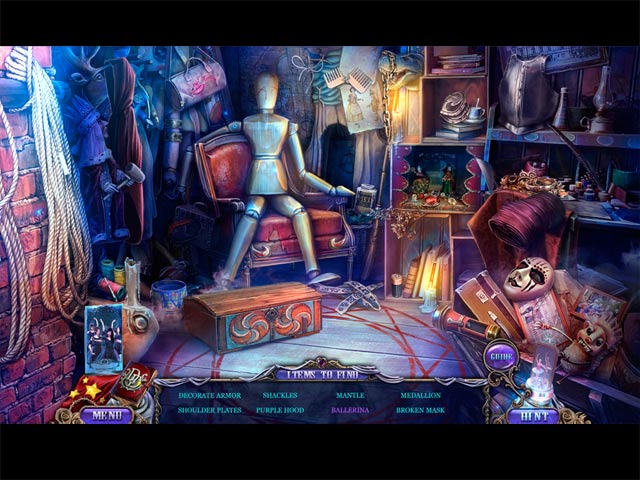 Still, there are things that Shadow Pirouette excelled at – the sights and sounds for instance. The graphics in Shadow Pirouette are the usual, gorgeous Daily Magic's styles. All the locations are extremely bright and attractive, dominated by blue and purple hues. The soundtracks serve the game well, add a slight creepy factor to the atmosphere. The voice-acting is not bad either, the lips of the characters match well with their voices – something many games failed to do these days.
Dark Dimensions: Shadow Pirouette is not a short game; the main game lasted around 4 hours and the bonus chapter took us an hour to complete. The Collector's Edition also comes with a satisfying amount of extras – wallpapers, concept art, a strategy guide, Developer's Diary, achievements, collectibles, soundtracks, replayable hidden object scenes and puzzles and some bonus puzzles.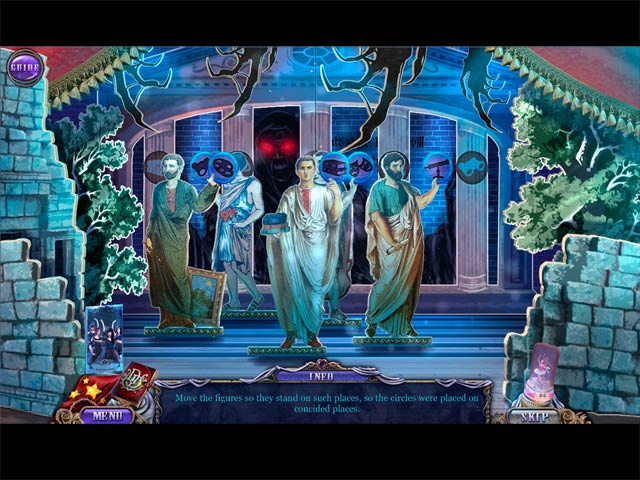 Santa was on his way to a tropical island to iver Christmas gifts when a violent storm knocked him out of the sky. As a demigod with fire magic, you are the only one who can locate Santa and rescue him. However, things might not be as easy as expected when you have to face […]
Following last year's Yuletide Legends: The Brothers Clause, Daily Magic Productions brings back the holiday series with a new installment. Can you the Christmas island and save Santa from the evil force? Screenshots taken by Jan Thomas
Dana and Rick explored an abandoned house on Maple Street when they were just little kids, and their lives were forever changed. Flash forward to today, Dana suddenly collapsed one day after work and in her coma, signaled to you to go back to take care of some unfinished business at that old house. Can […]